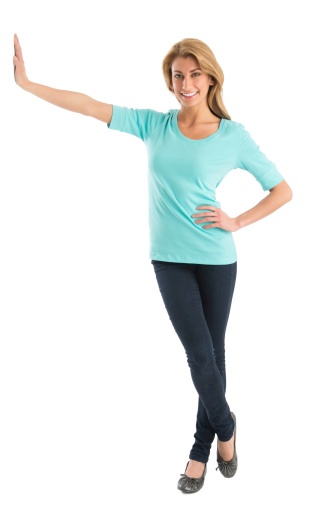 Inbound Marketing Allows You To Adjust As The Markets Change
The pace of change in business today is breakneck. Almost every area of the business is trying to be nimbler, allowing you to respond to market opportunities. Marketing is no different. The way we do inbound marketing today is probably 50% different than it was last year at this time.
You want your marketing team and the way you execute marketing to be agile. You want to be able to adjust and respond. Inbound marketing is one of the only marketing methodologies that actually supports this agile nature. Let me show you how.
First, I thought it would be interesting to look at how some businesses have taken advantage of trends. Then we can apply inbound marketing and show you how to do something similar in your business.
How To Lean Into Trends
Here are a number of trends you're all going to be able to relate to:
Trend 1: Cooking is so popular these days. Turn on the TV and all you see are cooking shows, cooking competitions, chefs as celebrities – it's crazy.
Trend 2: Farm to table is everywhere. Locally grown is good, and fresh food is healthy.
Trend 3: Healthy eating

–

everyone wants to eat healthy to live longer and stay fit.
Trend 4: Home delivery

–

Amazon and other services have set our expectations. We click, they deliver.
So, how did certain companies lean into these trends? Blue Apron, Hello Fresh and Home Chef all created businesses that deliver ingredients to your home so you can cook fresh dinners for your family one, two or more nights a week. But, they didn't stop there. They created remarkable online experiences, where you select your meals and control your deliveries. They created product experiences with the ingredients that make it easy to cook amazing meals that you might not normally have the food for or want to try. They also created amazing family experiences and memories that people are talking about.
Sir Richard Branson said, "Don't just play the game – change it for good." That's what these companies are doing, that's what you want to do. This is where inbound marketing comes into play.
Inbound Marketing Strategy
I know I'm a big proponent of this and I talk about it a lot, but that's just because I see so many businesses and so many alleged inbound marketing agencies pushing right past this and into tactics. You need to make your businesses remarkable. These businesses I spoke about above – they didn't look at what they were doing and say, "Frozen food delivered monthly in a rented freezer is fine. Just help me market that." They said, "The old model is broken, so how can we do it better?"
If you don't make dramatic changes to your business, you'll find it looking a lot like Blockbuster video or Borders bookstores. A focus on marketing strategy might be the best investment you'll make this year, assuming you have a process that challenges the status quo, understands the pains of your prospect and is creative enough to experience-map potential solutions to those pains.
Agile Approach
Don't wait for something to be perfect. Done is better than perfect. Instead, you want to apply lean thinking. Define the minimum requirements and get it out. Get feedback from customers and prospects. Your opinion is important, but theirs is much, much more important. The more you try, the more new innovations you'll be able to add to your business. You have to be able to cycle through those ideas, quickly get them to market, get data on their performance and then decide: do they stay, go or need to be adjusted?
Inbound marketing allows you to adjust your marketing every 30 days so it can match a company that wants to test and experiment with different messages, different pricing, different product configurations or different stories. As long as your marketing team is equally agile and able to respond accordingly, this is one of the best ways to go to market in 2016 and beyond.
Testing And Real-Time Data
Today, marketing is less about long-term planning and more about short-term testing, experiments and real-time data. This means you need to change your thinking about marketing and integrate the new tools into your product, service and customer experience.
If you have an idea for a product, message, price point or package of services, you don't have to wait six months while marketing gets the collateral together to help you sell it. You only have to wait a few days for marketing to get the web page together that will allow you to share it with thousands of people so you get their feedback. That represents a dramatic shift in how marketing is applied.
Inbound's ability to help you lean into the trends means your business can explore more opportunities without investing big bucks. It means they can be more flexible in solving client problems, and you can be more effective in how you invest your dollars to help your company grow.
Start Today Tip – Is there a trend that you're thinking about? Is there a way to test that trend within your marketing so you don't have to redo all your materials at once? Yes, there is. One way to start is with a simple blog article. Does it get traction? Do people comment on it? Do they share it? Does it get read? If you promote it properly, you'll know quickly how your customers, prospects, partners and team members feel about it, and you'll have the data you need to make a more informed decision on how to proceed.
Square 2 Marketing – Inbound Results Start With ME!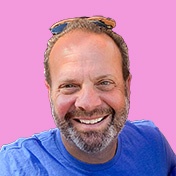 Mike Lieberman, CEO and Chief Revenue Scientist
Mike is the CEO and Chief Revenue Scientist at Square 2. He is passionate about helping people turn their ordinary businesses into businesses people talk about. For more than 25 years, Mike has been working hand-in-hand with CEOs and marketing and sales executives to help them create strategic revenue growth plans, compelling marketing strategies and remarkable sales processes that shorten the sales cycle and increase close rates.