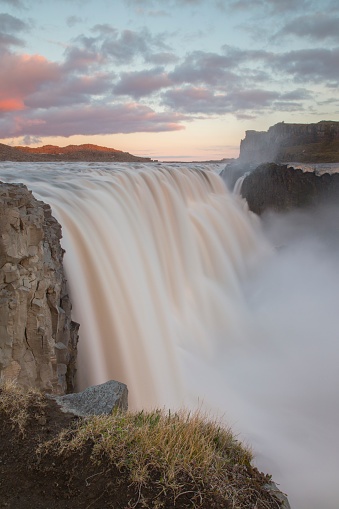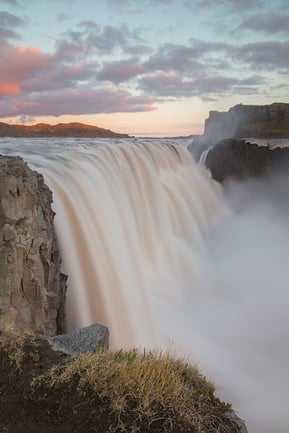 It's the Holy Grail of inbound marketing: knowing how to create a torrent of inbound leads. This is one of the secrets to solid inbound marketing.
The tactics are not the challenge. Everyone knows that you need to blog, have a great website, create content, use social media and make sure your site gets found.
But, how you tie all of these complex tactics together to produce regular, repeatable, predictable and scalable lead generation – that's the $1,000,000 question.
One way we do that is by looking for trends from actual client engagements. We leverage those wins across our entire client base in the form of marketing strategies and standard operating procedures for inbound tactics.
A few years ago, we found a client that received 250 leads in a single day from executing a number of inbound marketing initiatives. Here is a summary of that success story.
Inbound Marketing Strategy
We'd been working with this client for about eight months, so we already established their persona strategy and messaging package. What made them remarkable was already working as designed. They were seeing a nice "up and to the right" for both visitors and leads from our initial marketing strategy and inbound foundation work.
Part of the marketing strategy and planning work we do at the beginning of every engagement includes identifying influencers, sources for publishing planned content and communities or online places where our clients' prospects are hanging out.
Inbound Marketing Foundation
Their editorial calendar, content marketing and website were well planned and had been operational for about four months when this piece of the engagement executed. We already had content and started looking for outside sites to place it. During the planning phase of the engagement, we identified this trade group that had over 5,000 members and appeared, at least on paper, to be highly targeted.
As with all of our clients, we executed our initial outreach to their community manager. After that went well, we confirmed with the client a variety of publication opportunities with this site and a handful of other promising sites. All of them seemed suited for our content publication effort, which we refer to as content sourcing.
Lead-Generating Inbound Tactics
Now that we had the foundation, plan and initial outreach completed, it was time to execute a campaign to this community via our new partner. This partner had a regular monthly email newsletter that went out to about 2,500 subscribers. The email was educational in nature, and our partner was looking for ways to supplement their own content with educational content from industry experts.
Our client fit the bill, and so did the content we had ready. Here's a tip: Having preexisting content to show people makes them feel much more comfortable about including you in their efforts. Without this, it's hard to convince people that you want to educate their community, not sell to them.
We created all the buttons, copy, landing pages, email notifications and other assets required to execute the campaign, and we provided all of those elements to the community manager, who built it into her plan and scheduled it for launch.
Immediately, we saw the impact of a well-thought-out and strategic content sourcing program. Leads up and down the sales funnel started coming along almost minutes after the content was distributed to the manager's community: top-of-the-funnel leads who requested our e-book, middle-of-the-funnel leads who signed up for an upcoming webinar and bottom-of-the-funnel leads who had immediate issues and wanted an initial assessment to see what could be done to fix those problems.
In just 48 hours, we generated over 250 leads for our client. More than 40 of those were bottom-of-the-funnel leads. The results were three new clients and over $500,000 in revenue for this business. Needless to say, they remain a client today.
One of the cornerstones of inbound is the ability to sustain and scale the Marketing Machine. You'll notice that this success was more of a one-off that would require creating a regular series of similar one-off events. That's not a problem, but it does mean budgeting for and supporting the effort, including the planning and nurturing work, on either a monthly or quarterly basis.
More important, you have to design an inbound engagement that is flexible enough to take advantage of opportunities like this, smart enough to identify opportunities like this up front (targeting them) and creative enough to execute successfully and drive conversions. It's all very doable – if you have the expertise and resources.
Start Today Tip – One of the best takeaways from today's article is that strategy and planning help you set the table for a more successful engagement. You're going to want to develop as detailed and robust a plan as possible. No plan executes exactly as you expect, but having the plan as a baseline gives you a foundation to move forward. Then, you need to deliver a fully thought out and flawlessly executed tactic. That package of work needs to be created in advance of execution so that you see how your prospects will interact with that offer. Get this right, and you should expect to see a nice inflow of leads as part of your inbound program.
Square 2 Marketing – Leading The Reality Marketing, Inbound Marketing And Inbound Sales Revolutions!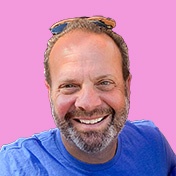 Mike Lieberman, CEO and Chief Revenue Scientist
Mike is the CEO and Chief Revenue Scientist at Square 2. He is passionate about helping people turn their ordinary businesses into businesses people talk about. For more than 25 years, Mike has been working hand-in-hand with CEOs and marketing and sales executives to help them create strategic revenue growth plans, compelling marketing strategies and remarkable sales processes that shorten the sales cycle and increase close rates.