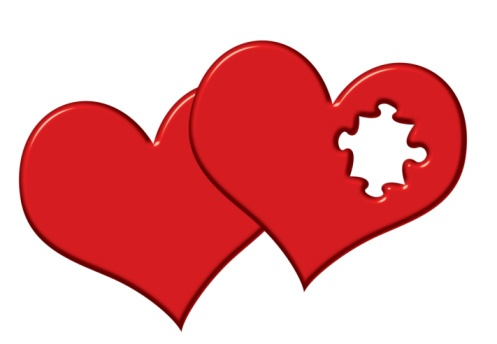 It's The Combination Of Tactics That Makes Inbound Marketing Such A Brilliant SEO Strategy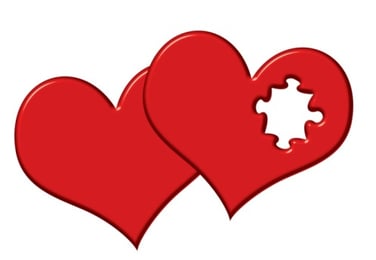 When I read a great article that gets me thinking, I'm happy to share it with all of you. This one about the future of SEO touched a nerve. It's such a constantly changing area, and it represents a key element of everyone's marketing. If you can't be found when people are looking for you, you're done from a marketing perspective.
But, this article brings up a brilliant point: that search engine optimization strategy actually represents so much more than what you might think. Actually, when I read about what Patrick thinks makes up SEO, I saw almost everything we do in our inbound marketing engagement.
So, let's look at what you need to be focused on in order to take advantage of SEO in the future.
Understanding What Makes Up SEO In 2016
Look at everything that goes into getting you found today: keyword research, competitive research, properly written redirects, content strategy, visualization of a site map, conversion optimization, on-site optimization, internal linking, buyer personas, proper targeting of visitors, site architecture, user experiences, page design, marketing automation, visitor flow through the site, the coding on the site, how query databases pull data from an API, tag management, reputation management, analytics, link building with off-site properties, social media, paid media, email marketing, local search, video, schema, security and, believe it or not, much more.
Yes, all of this goes into whether your site gets found or not. This is why websites don't take two weeks or cost $5,000 to build and take live. If you don't do the thinking and planning behind today's sites, you end up with an online brochure. That might be fine for your business, but most of the CEOs we work with are expecting their website to generate leads. If you want your site to generate leads, all of these items need to be part of your planning, building and optimization phases.
The Future Of SEO Looks A Lot Like Inbound Marketing
When you look at all the stuff going into helping your company get found, it looks a lot like the tactics we deliver in our inbound engagement. No wonder it works so well. But, the reality of the situation is that it's extremely difficult to do all of these things at the same time and at a high level of quality. You need analytical people, good writers, smart marketers, technical coders, search experts and excellent project managers.
You have to decide: Do you hire all of those people or work with an agency that brings those skills to your company.
And, there's more. While you're doing all of those tactics, you also have to make sure that everything you're doing is perfectly integrated. Here's an example. You have to analyze how you're doing for certain keywords, keyword phrases and contextual search before you do anything. Then, you need to decide which keywords you want to focus on for improving rankings. Next, you need to integrate your content strategy and plan to support those keywords, and you need to look back at your site architecture and site copy to see what modifications need to be done.
Websites And SEO – There

'

s No Separating The Two
Wait, there's more. Now, you actually have to write the new page copy and identify the social media updates that must be done. You have to find outside sites that cater to your personas (which need to be developed), and you have to do outreach to those sites so you can publish content on them. That's part of off-site SEO. You're probably going to need other upgrades to your website in order to consider user flows and visitor experience. Most importantly, you're definitely going to need new CTA buttons, landing pages, lead nurturing emails and delivery email content for all the new SEO-optimized long-form content on your site. Wow! That's a lot.
Honestly, that's just the first month. You have to repeat this work every single month with optimization in mind. This means you have to review the analytics and tweak this plan based on actual performance. So, don't plan out 12 months of inbound tactics. Simply plan out 30 days and adjust your plan based on actual data and program performance.
This is dramatically different from what marketing used to be, so it's challenging for a lot of marketers and marketing agencies to get the hang of it.
While the future of SEO is dramatically different, so is the future of marketing. Your success is directly connected to your understanding of how inbound marketing provides the road map to not only getting found, but also converting those new visitors into leads, nurturing them until they become sales opportunities and providing those people with a remarkable sales experience so they say yes to you instead of your competition.
Once you understand the new rules of marketing, only then will you be ready to get your company to the next level.
Start Today Tip – To me, the best way to start is by looking at where you are today. Knowing the future gives you insight, but being able to evaluate what you're doing today and change that to match what you should be doing in the future is a huge challenge. Once you see what's missing, take my advice and start with a plan. Jumping to the tactics is a fast track to wasted effort, time and money. Creating an inbound marketing and inbound sales strategy for your business is the ONLY way to get started that ensures your company will be successful during build and optimization.
Square 2 Marketing – Inbound Results Start With ME!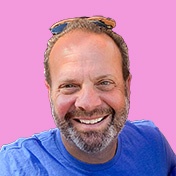 Mike Lieberman, CEO and Chief Revenue Scientist
Mike is the CEO and Chief Revenue Scientist at Square 2. He is passionate about helping people turn their ordinary businesses into businesses people talk about. For more than 25 years, Mike has been working hand-in-hand with CEOs and marketing and sales executives to help them create strategic revenue growth plans, compelling marketing strategies and remarkable sales processes that shorten the sales cycle and increase close rates.