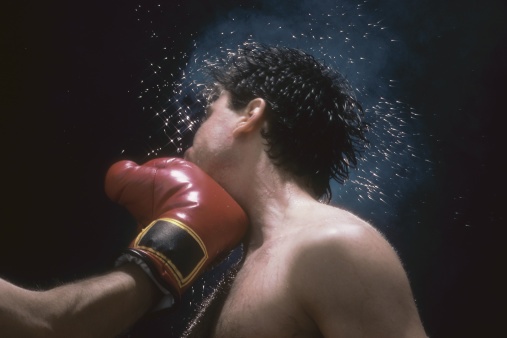 SEO Is Much More Complicated, And Inbound Marketing Focuses You
Inbound marketing's impact on marketing tactics is well documented. The way we design websites, create educational content and even think about getting found has been changed forever by inbound marketing.
But, how much has inbound changed the way we approach getting more visitors from organic searches? Can search engine optimization exist without inbound?
As a business owner, CEO, VP of Marketing or VP of Sales, how do you know if your people are finding your company organically, and how do you go about making improvements?
Here are the areas you should be focusing on when thinking about search engine optimization strategy.
You Need To Know Where You Stand Right Now
While hopping on Google and searching for your favorite keyword is one way to see how you rank, it's not the best way. A better approach is to get data on the actual rankings for your most important keywords. While doing this, you should also determine how difficult it'll be to rank for some of these. Google provides search volumes, current ranks and a difficulty score for every keyword and phrase.
Now, keywords are fine, but they're old-school. Google is moving away from them and actually preventing people from seeing which ones are driving traffic. Instead, it wants you to focus on driving organic visitors in the aggregate. That is the right advice.
So, in addition to knowing where you rank for keywords, you should know how many organic visitors you're attracting each month from search engines, as well as how many leads you're getting from organic visits. Both of these numbers are important for setting goals and making sure your marketing is working correctly.
You Need To Know What Keywords, Phrases And Questions Are Important To You
Search engine marketing strategy has to come first. You need to be sure of the keywords, keyword phrases and questions that you want to be found for when prospects start searching. This isn't always an easy decision, and it's almost never black and white.
Let's say you want to be found on the first page for "health insurance." This is a highly competitive keyword, so you'll probably never rank that high for this specific term. However, there are solid strategies to deal with highly competitive terms. For example, longtail keywords are very popular with searchers. By coming up with related keyword phrases, you're able to rank and drive new visitors to your site.
It's important to select a portfolio of high, medium and low search words and phrases that are mid-range to low on the difficulty rating. This provides the best chance of getting your website found and driving new visitors into your sales funnel. We often work to get clients ranked for a premium word, with the understanding that doing so takes time and money.
You Need To Know How Search Works In 2015
Search is different today than it was even a few years ago. Now, your rankings are impacted primarily by three areas: your blog, your on-site SEO and your off-site SEO.
Search engines are looking for web pages that are updated and fresh. Searchers want new content, and search engines want to present new content, so new pages rank more highly than old ones. This is why blogging is so important. If you blog daily, you're adding five to seven new indexed pages to your website every single week, and the search engines notice.
Your on-site SEO is how well your website is written, designed and planned out. There are flags all over your website that help the search engines decide whether to rank your site pages or not. One of those flags has to do with the words on the pages. Did you use keywords? Does the site answer a question? Another flag has to do with the architecture of the site. Did you use keywords when you named the pages or the URLs? Did you tag the images and the pages appropriately? If you did, you should expect to see some basic SEO juice from your website, although it's not usually enough to really move the needle.
Finally, there's your off-site SEO. The search engines don't really trust you, but they do trust other people. When people link back to your site, Google and the other engines view this as a vote of confidence. The more respectable the site providing the link is, the bigger the vote of confidence. Search engines also trust social media, so when your pages get shared a lot, they gain in rankings, too.
All of this points to content and explains why we've been so successful in driving organic results with heavy doses of content. If you produce great content, other people will publish it and give you the backlinks you're looking for. If you produce great content, other people will share it and give you the link juice you're looking for. If you produce great content and cultivate a thought leadership position in your space, other highly respected people will want to interview you, guest blog for you and work with you to create more content. This enables you to leverage their audience to punch up your own rankings on the search engines.
You Need To Know What Levers Can Be Moved To Improve Results
Once you understand how search rankings work, you start to design tactics that drive results. For instance, we've seen that the more you blog, the higher you rank. Of course, this is a generic statement and not applicable to every situation. As we mentioned above, ranking for "health insurance" is going to require a lot of blogging – not simply one blog article a day, but rather 10 of them. Then, the question becomes: "Is the investment in blogging worth the return?" Perhaps there is a better way to drive visitors than through simple search engine optimization.
Some of the other levers include changes to page content, site structure and meta descriptions. While a page's meta description has less to do with ranking than it used to, the page's conversion rate from search page to site page does have an effect. This insight shows that Google cares whether people click on your listing or not. If you rank and people don't click, you won't be ranking for long.
You Need Realistic Expectations For What SEO Improvements Mean To Your Business
Search is just one of the many ways you get new people to visit your website. One aspect of inbound marketing that appeals to me is the ability to optimize all of the tactics, not just one. Don't expect visitors from search to drive all of your success, and don't expect results from search to happen overnight. Optimizing your site and your content to get found on the search engines is a long-term proposition.
Keep in mind that you're competing with everyone else for those same keywords. Just because you were on the first page last month doesn't mean you will be this month. Worse, if you don't continue to work on getting more aggressive with your ranking efforts, it won't be long before you're outmaneuvered by your competition.
Search engine optimization is something you should be planning on investing in and dedicating time to every month for the rest of your business's life.
Start Today Tip – You have to know where you are right now before you can figure out how to get where you want to be. So, get a clear picture on how you rank today – not only what search results page your site pops up on, but also the number of site visitors you're getting from organic search. I'd focus on pushing that number up first instead of worrying about a specific page rank for a specific search term. If you get more and more people to your site from organic searches each month, your marketing is working perfectly.
Square 2 Marketing – Leading The Reality Marketing, Inbound Marketing And Inbound Sales Revolutions!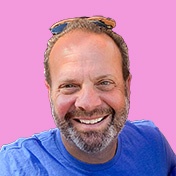 Mike Lieberman, CEO and Chief Revenue Scientist
Mike is the CEO and Chief Revenue Scientist at Square 2. He is passionate about helping people turn their ordinary businesses into businesses people talk about. For more than 25 years, Mike has been working hand-in-hand with CEOs and marketing and sales executives to help them create strategic revenue growth plans, compelling marketing strategies and remarkable sales processes that shorten the sales cycle and increase close rates.