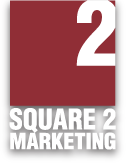 The 2013 State of Inbound Marketing Report looks to demonstrate how the industry has evolved over the past five years and highlight opportunities for growth.
It includes insight from over 3,300 executives, business owners and marketers from every continent on the globe – 9% are HubSpot customers.
One of the most dramatic data points from the research is the dramatic reduction in cost per lead from inbound marketing tactics as opposed to more traditional advertising tactics.
Here are some very compelling data points.
Twice as many marketers say inbound marketing delivers below average cost per leads versus outbound strategies.
Our survey found that 34% of all the leads generated in 2013 come from inbound marketing sources.
In fact, inbound marketing delivers 54% more leads into the marketing funnel than traditional outbound tactics.
In 2013, 41% of marketers confirm inbound marketing produces measurable ROI.
A staggering 82% of marketers who blog see positive ROI for their inbound marketing.
U.S. inbound marketers spending more than $25K per year save an average of 13% in overall cost per lead and more than $14 for every new customer acquired versus those relying on outbound strategies.
The image included in this post shows that 24% to 27% of all marketers surveyed report that inbound marketing tactics, like social media, SEO, email marketing and blogging, are delivering a significantly lower cost-per-lead number.
It does make sense. Inbound marketing tactics come along with a much more targeted approach. No longer are we using a shotgun approach, and we're not paying for people to see our messages. Inbound marketing delivers content directly to those who are interested in it. This limits waste, but perhaps most importantly, it delivers a more qualified prospect to your door.
Inbound marketing also earns prospects' trust from the start, as opposed to trying to buy their trust with a continued be-in-front-of-them approach. It's not surprising that the total cost-per-lead numbers are lower when clients use inbound marketing to drive leads.
Perhaps also important to note from the study, inbound marketing is not a channel or a technology, it's a strategy. It's not enough to "do" inbound marketing. To see real results, you need to deeply commit to the model and optimize continually.
Marketers who succeed with inbound marketing dedicate a high level of time, commitment and resources to getting it right. Inbound marketing is not a quick-fix, nor is your company going to succeed at inbound marketing by hiring an "inbound marketing expert" and sitting him or her next to your email, trade show or website staff member.
Successful inbound marketing strategy requires a change in how you focus your end-to-end marketing practices, such as building and staying true to your core customer personas, as well as relentlessly tracking your lead generation and marketing program performance metrics.
This dedication produces dramatic results. Seventy-nine percent of companies that have a blog report a positive ROI for inbound marketing this year, compared with just 20% of those companies that do not have a blog. In fact, 82% of marketers who blog on a daily basis acquired a customer using their blog, as opposed to 57% of marketers who just blog monthly – still an impressive statistic!
The data is in ... and inbound marketing works.
Start Today Tip – Take a good look at your cost-per-lead numbers. Make sure you add in all the costs of lead acquisition, including staff, outside support firms, software licenses, shipping costs, costs for promotional items, etc. I bet you are going to be shocked when you see the "all in" number. Now, let us help you see how low your cost-per-lead numbers would be with an inbound marketing program. For the most part, you should expect to see a drop of at least 30% or more.
To learn how to add an inbound marketing program to your current set of traditional marketing tactics, click on the image below to download our newest e-book.
Square 2 Marketing – Leading The Reality Marketing And Inbound Marketing Revolutions!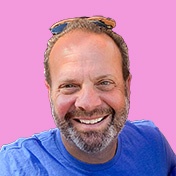 Mike Lieberman, CEO and Chief Revenue Scientist
Mike is the CEO and Chief Revenue Scientist at Square 2. He is passionate about helping people turn their ordinary businesses into businesses people talk about. For more than 25 years, Mike has been working hand-in-hand with CEOs and marketing and sales executives to help them create strategic revenue growth plans, compelling marketing strategies and remarkable sales processes that shorten the sales cycle and increase close rates.