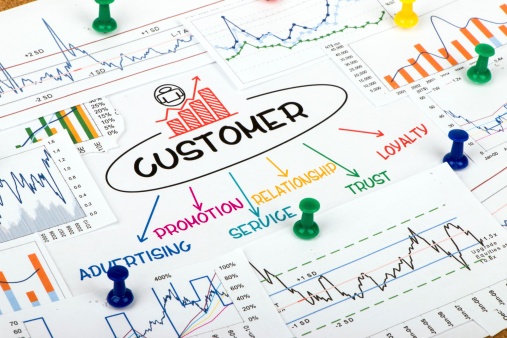 Why Inbound Marketing Blogging Works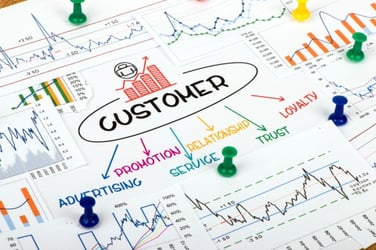 Ask any inbound marketing agency about blogging, and they'll tell you how important it is and why you should be doing it more often. But, do you know the mechanics of how it works?
This is actually one of the few tactics that helps you get more visitors to your website AND close more leads. If you don't understand the mechanics, though, you might be doing it wrong.
Not only can blogging get you more leads, but it can also help you close more leads. If you strategically align the articles in your blog with your sales process, and if you're using a content strategy to help you create blog article topics, you're going to see a more dramatic impact on overall marketing program performance.
Here's how to think strategically about using your blog articles to drive revenue.
Write For People
The best advice I could give you is to write for people. What I mean by that is new bloggers often write for the search engines, and it is painfully apparent when you read their blogs. Don't do this. Write for humans first; worry about search later.
Make sure your blog has a voice – a deliberate one that fits your company's tone and persona. If you're running a friendly company, your blog needs to have a friendly voice. If your business is a more buttoned-up, professional firm, your blog should follow suit.
Our company maintians a core value of No Fluff. We tell our clients that you won't get any fluff from us, so the voice and tone of our blog is bold, direct and to the point. People like reading blogs because they expect to get conversational information, not the standard marketing speak found in most collateral and on so many website pages.
This is why blogs are typically some of the most viewed pages on your site – and why you need to make sure that your blog is conversational in its executions.
Then Write For Search
Let's not kid ourselves, either. While you're writing for people, you're also technically creating blog articles as indexable website pages that the search engines will find and rank. Blogging is a way to drive up your rankings and produce more organic search visitors to your site.
You have to write with search in mind. You have to know your keywords and keyword phrases, as well as how to structure those keywords in your headlines, subheads, body copy and tags. If you skip this step or don't follow it religiously, you might just be blogging for the sake of blogging and never see any measureable results.
Answer Questions
This is one of my favorite ways to get ideas for blog articles. If one person has a question for you, there is a very good chance that other people will have the same question. Square 2 Marketing has over 4,000 blog subscribers. The ability to answer one question for 4,000 people with a single article is amazing to me. But, answering questions has another high-impact benefit ...
Today, sales is totally different than it was even three or four years ago. Back then, salespeople controlled the sales process. If you had a question or needed something, you had to ask a salesperson. Now, people do everything in their power to avoid salespeople. Buyers control the sales process.
One way to work with your prospects is to share blog articles with them. Ask your salespeople to feed questions they get from prospects and customers back to the marketing team. Then create blog articles that answer those questions. Salespeople can use those blog articles to inform, educate, advise and provide counsel to their prospects.
This creates a positive, trusting and educational connection between salespeople and prospects. It helps those prospects feel emotionally connected to your company – and much more likely to buy.
Read And Share Your Blog With Everyone
You should be reading your own blog. In fact, everyone in your company should be reading the blog – and sharing it with everyone they know. By reading your company blog, all of your team members gain an understanding of the company position. They become connected to the company's blog stream, which subscribers are definitely reading.
By sharing the blog, they're helping spread the word about your company and pumping up the search credibility on each post, which signals Google to the potential value of your content. This might just contribute to that post ranking more highly. More importantly, by sharing the blog content, they're introducing your company to potential prospects, furthering your attempt (and that of your marketing team) to drive leads and revenue with every tool at your disposal.
Track Views, Subscribers And Shares
Blogging for your business needs to be done with goals in mind. You're not blogging for fun; you're creating blog articles with specific business metrics in mind. You want to reach more people, drive more visitors and see revenue follow.
To make sure that you're impacting the business, you need to track the number of people who read your blog. My suggestion is to track this weekly. You want to track the number of new subscribers who sign up to get notified when you create new blog articles. Do this monthly. You also want to measure the value your readers get from your blog, and the number of times people share it is a very good indicator of this. The more shares you get, the more valuable your article is. I'd track this weekly.
All of this information helps you craft your upcoming blog articles. Work hard to focus your energy on those topics that get more views, more shares and more backlinks (when people mention your articles in their own posts or on their websites). If you do this regularly, you'll find that all of your metrics move up and to the right.
Start Today Tip - Once you start blogging, you'll notice an impact on overall visitor numbers. One experiment to consider is doubling your amount of blog articles and tracking the corresponding visitor numbers. You should see a linear uptick in visitors as you increase the amount of blog articles published weekly. Eventually, you'll see a flattening out in the visitors line, which indicates what your optimal blog frequency is for your company in your industry. I'd suggest trying this at least once or twice a year to see if the upper limit has increased. You never know unless you try.
Square 2 Marketing – Inbound Results Start With ME!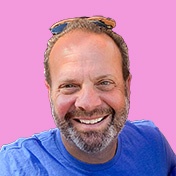 Mike Lieberman, CEO and Chief Revenue Scientist
Mike is the CEO and Chief Revenue Scientist at Square 2. He is passionate about helping people turn their ordinary businesses into businesses people talk about. For more than 25 years, Mike has been working hand-in-hand with CEOs and marketing and sales executives to help them create strategic revenue growth plans, compelling marketing strategies and remarkable sales processes that shorten the sales cycle and increase close rates.