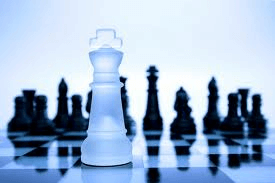 Images are a critical part of your website design in some areas. In other areas, they are definitely less important. At the highest level, images help your visitors connect and feel comfortable on your site. If 65% of the population describes themselves as visual learners, then you have to plan for people who want to look at pictures instead of reading words when you tackle a website design project.
The following descriptions of different kinds of website images should help you weigh your approach.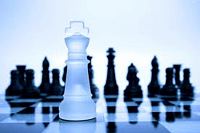 Pictures – These are typically images that represent your business. Some common mistakes that many businesses make here is using something generic. I am sure you've all seen the chess piece on a website, usually related to a company who provides some type of strategic services. DON'T DO THAT!
We recommend pictures of people who represent your best prospects. Why? Because people form connections with people, not chess pieces.
If you are going in another direction, like the Square 2 Marketing site, make sure your visitors feel comfortable. Don't use images that may turn people away or shock them. Above all, make sure the pictures and the messaging on your home page work together harmoniously. Pictures on the secondary pages are less important. People pay far less attention to these. Secondary page images are used to break up the text and create visual appeal. Don't spend a lot of time stressing over the selection of secondary page pictures. They should relate to the content of each page but they are much less important than the images you choose for your home page.

Graphics – We constantly talk about telling stories in your marketing. Your website should be your ultimate story teller. Graphics, especially Infographics, provide a lot of information in an interesting and efficient manner, allowing visitors to get a complete story from a single image. Here is an example how it's easier to Go Bacterial than trying to Go Viral. I know it's small, so feel free to click on this image to get a full view.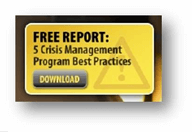 Offers – We have been harping on lead generation for most of the month, so let's not stop now. The goal of every good website design is to convert lurkers into leads.
You need tools to do that. While you might have the right no risk, low risk and direct business offers, images do an excellent job highlighting and calling attention to these offers. People are drawn to images, so use them to increase your conversion rate.

Finally, you have what we call finishing touches. These images include bullets, call outs, icons and other small images that make your website look A+ professional, more interesting and more interactive.
To learn more about how to create a killer website design that drives leads into your business, consider attending one of our upcoming webinars. Click here or on the webinar graphic to the right to learn more.
Square 2 Marketing – Leading the Reality Marketing Revolution!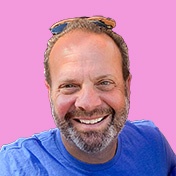 Mike Lieberman, CEO and Chief Revenue Scientist
Mike is the CEO and Chief Revenue Scientist at Square 2. He is passionate about helping people turn their ordinary businesses into businesses people talk about. For more than 25 years, Mike has been working hand-in-hand with CEOs and marketing and sales executives to help them create strategic revenue growth plans, compelling marketing strategies and remarkable sales processes that shorten the sales cycle and increase close rates.