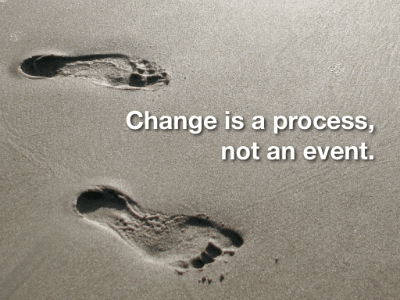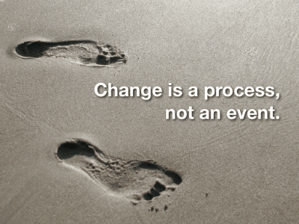 The first quarter is behind us, and we're into spring. Since inbound marketing is one of the most dynamic and ever-changing practices, there's been a lot that's changed over the past few months.
If you don't stay connected to the best practices that are driving leads, you run the risk of using inbound tactics and techniques that might not produce optimal results.
Here are some of the changes we've been implementing in our client engagements. Since we test on ourselves first, you can be sure that these are tried-and-true enhancements, proven to deliver improved results to our clients. Whether they work for you or not is 100% up to you.
Some of the most recent changes to inbound marketing methodology include:
Engagements That Pulse More Quickly
Recently, the HubSpot blog, Agency Post, featured an article that talked about the importance of an engagement's pulse. We've found that the faster you pulse, the faster you get results. Yes, you can do fine with one blog article a week and one piece of long-form content a quarter. But, if you're looking for more dramatic results in a shorter time frame, make your inbound work match.
The more aggressive your goals (the more leads you need), the faster your engagement must pulse and the more you should be planning to invest in that engagement. If someone is telling you, "You can rank for a highly searched, 90+ difficulty keyword in 30 days with one blog article a week," guess again. If it sounds too good to be true, it probably is. Inbound works, but it's not easy. It doesn't happen overnight, and it requires a matching level of investment. Bigger goals, bigger budget.
Conversion Optimization
Setting up your landing pages or website pages and letting them run for months on end isn't going to cut it anymore. Today, you need to be looking at conversion data weekly. You need to be running experiments that test different elements on the pages for performance and then continuing to optimize these pages over time.
This applies to content marketing, too. Don't just look at pages; look at CTA buttons, content titles, lead-nurturing emails and content formats. Some personas might connect better with infographics than with whitepapers. You might go into your program with a plan in mind, but quickly, the data should be driving your decisions. Opinions are irrelevant. If you're discussing options, just default to: "We should test that," and then do it.
Ongoing Website Work
The days of the big, one-time website project are over. I know people still want to take this approach to website design and development, but this might be a mistake. Break your website redo down into smaller, 30-day projects and work on these upgrades while the site's live. We call this website optimization. This allows you to get results more quickly, take a "we should test that" approach to your new website and, most important, apply a continuous improvement perspective to your website, which is a switch in thinking that everyone should be considering.
Creative Content Creation
As I mentioned above, everyone is really doing the same thing. Everyone has a blog. Everyone is publishing e-books and whitepapers. A few people have introduced infographics, but this is easier than ever before to produce. Almost everyone has videos, so you have to push yourself to create content that is different. Take the web-based magazine 2Inbound, for example. The reviews, the followers and the subscribers have all provided positive momentum for us and for the community of inbound enthusiasts.
See what types of content are missing in your space and work hard to deliver them. Ask your prospects – this is usually an obvious but often overlooked source for great ideas when it comes to content.
As more businesses start to adopt inbound, the efficiency of the tactics might become more challenging. Consider your industry and your competitors: Is anyone blogging right now? Probably. Are they blogging weekly? Maybe not. But once they start, you're going to have to pick up the pace. Keep close tabs on your competition and your industry, and make sure your inbound marketing program is at the top in your space.
Start Today Tip – Inbound marketing is constantly changing, so your inbound tactics need to be changing, too. This ensures that you're taking advantage of best practices and always getting optimal results. Change or die. That motto works well here. One red flag with inbound engagements is doing the same thing month in and month out while expecting different results. You need to make sure your approach is continuously improved, over time and based on the actual results. This is the only way to ensure that you exceed visitor, conversion and lead goal projections.
Square 2 Marketing – Leading The Reality Marketing, Inbound Marketing And Inbound Sales Revolutions!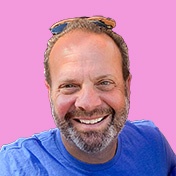 Mike Lieberman, CEO and Chief Revenue Scientist
Mike is the CEO and Chief Revenue Scientist at Square 2. He is passionate about helping people turn their ordinary businesses into businesses people talk about. For more than 25 years, Mike has been working hand-in-hand with CEOs and marketing and sales executives to help them create strategic revenue growth plans, compelling marketing strategies and remarkable sales processes that shorten the sales cycle and increase close rates.