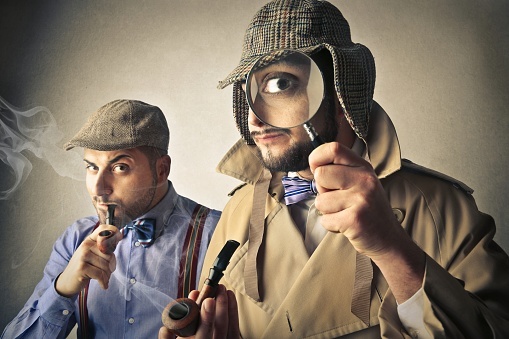 Inbound Marketing And Demand Generation Both Need A More Investigatory Approach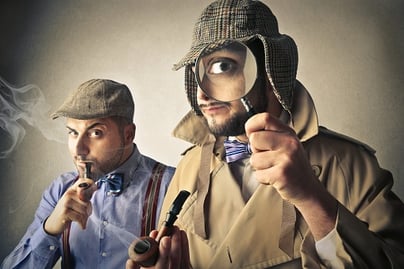 Most of the other highly technical professions like accounting, law and medicine have a forensic element to their practices for situations when people need to uncover the root causes impacting performance. Forensic accounting is used to reveal anomalies in accounting records or standard practices. Forensic medicine is used to uncover inconsistencies in patient response to treatment or medicines.
We apply a similar approach to marketing when we're working with a client to drive new customer revenue. Our team uses forensic marketing to assess your current program and identify down to the most detailed and tactical level where the program is misaligned, misconfigured or incorrectly optimized. This methodology allows us to quickly identify the key issues, get them resolved and reconfigure the program for a fast turnaround and improved delivery of leads, sales opportunities and revenue.
If you think your company would benefit from a forensic marketing review, here are a few action steps you can take on your own to start the process.
Past Performance Vs. Expected Performance
Marketing and sales is all about performance, so the first place to start your investigation is actual performance against what was expected. It's certainly possible that your initial expectations were overstated. This does happen a fair amount of the time we do a review. But assuming the initial expectations were conservative and reasonable, you can look at where performance broke down.
We usually start by looking at your funnel. How many people are coming to your website and from what sources? Does it appear that these sources are delivering or are some underperforming? The answer to this question triggers a series of other investigations. Like any good investigator, we're peeling back layers of the onion. We're looking at a variety of symptoms to uncover the true cause of the symptoms and the actual disease or condition. Then it can be treated.
Back to the funnel, initially we're looking at all aspects of the funnel, from visitors to leads, sales-qualified leads, sales opportunities, proposals submitted and finally closed new customers. This high-level funnel review helps us see if there are challenges with marketing, sales or both.
A Comprehensive Audit Of Everything Marketing And Sales
Once we have the funnel review, it's usually obvious where to look next. If the visitor numbers are low, we should look at tactics like off-site and on-site search engine optimization. We should also look at the website itself. For example, was it architected correctly? We also look at content publication practices and do an assessment of the blogging activities. Are you doing enough? Are the blogs search engine optimized? Are they technically correct to aid in ranking and traffic generation?
If the funnel review shows that you have low conversion rates down into the funnel, then it's likely that you have a sales process condition. You might have poor qualification techniques, which means you're sending proposals to people who aren't ready for them. If you have a low close rate on proposals submitted, we would look at that document, and we might find it's 90% about you and 10% about your prospect. We might dig into your reference check process and find that's taking two weeks too long, or we might look at the way your salespeople set expectations or create agreements around next steps.
All of this forensic work identifies areas where improvements and upgrades can be added to apply an immediate and positive impact on results.
Data, Data And More Data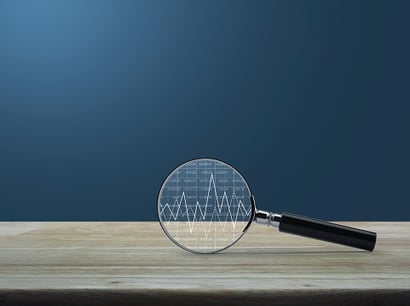 It all comes down to data. Today, we don't make any decisions without enough data to help us feel confident that we're making the right decision. That decision is then validated with more quantitative performance metrics and a time frame to ensure the data shows we made the right decision.
You might say your website isn't good or doesn't generate enough leads. We'll look at all of the data associated with your website, and then take your qualitative statement and make it a quantitative one. Your website has too high of a bounce rate as it's 90% instead of 60%. Your website has a very low conversion rate as it's .5% instead of 2.5%. Your website has an average time on site of .56 seconds instead of two to three minutes. All of this data is contributing to the fact that your site doesn't produce enough high-quality leads for your business.
Knowing these metrics helps our team focus on areas that we can impact quantitatively and quickly. For example, adding video to your site will help with the average time on site, which in turn helps with rankings on Google. If we integrate content into those videos, that should improve the conversion rate, which means more leads and higher-quality leads for your company.
Continuous Monitoring
Sometimes when you start an investigation, it requires ongoing monitoring — like a stakeout. You want to observe as much as you investigate. The answers don't always reside in the historic data. Sometimes the answers live in the real-time performance of your actual marketing assets.
For example, what are people clicking on when they visit your website? How far down the page are they scrolling? Where are they resting their mouse (an indication that they might want something to be clickable that is not currently)? What pages are they going to after the home page? This type of behavior data might not be available initially, but by collecting it over time (a week or two) you have additional data to support your working hypothesis.
You're also going to want to continuously monitor a wide variety of metrics after the initial forensic discovery. Your marketing and sales tactics are going to change and evolve, so you want to make sure those changes impact the performance positively.
Taking a forensic approach to reviewing your marketing and sales tactics, performance and approach is more about being diligent than anything else. It's also about having the expertise (just like a forensic investigator at a crime scene) to be comprehensive and complete. No aspect of the review can be underestimated, skipped or ignored. Sometimes the smallest aspect produces the biggest results.
The other aspect of this forensic review is knowing what to do after you've identified the issues, challenges or weaknesses of a client's current sales and marketing effort. If you can't correct the situation, the same or even worse results are likely to be the outcome. Your goal as CEO, VP of marketing or VP of sales is to uncover the weak spots, get them corrected and then continuously optimize the effort over time. A forensic review of your sales process and current marketing activities helps you quickly identify and fix these weaknesses so you hit your revenue goals for the month, the quarter and the year.
Square 2 Marketing – Innovating Marketing And Sales To Match Today's Buyer Behavior!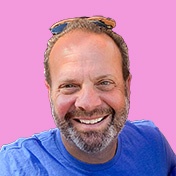 Mike Lieberman, CEO and Chief Revenue Scientist
Mike is the CEO and Chief Revenue Scientist at Square 2. He is passionate about helping people turn their ordinary businesses into businesses people talk about. For more than 25 years, Mike has been working hand-in-hand with CEOs and marketing and sales executives to help them create strategic revenue growth plans, compelling marketing strategies and remarkable sales processes that shorten the sales cycle and increase close rates.