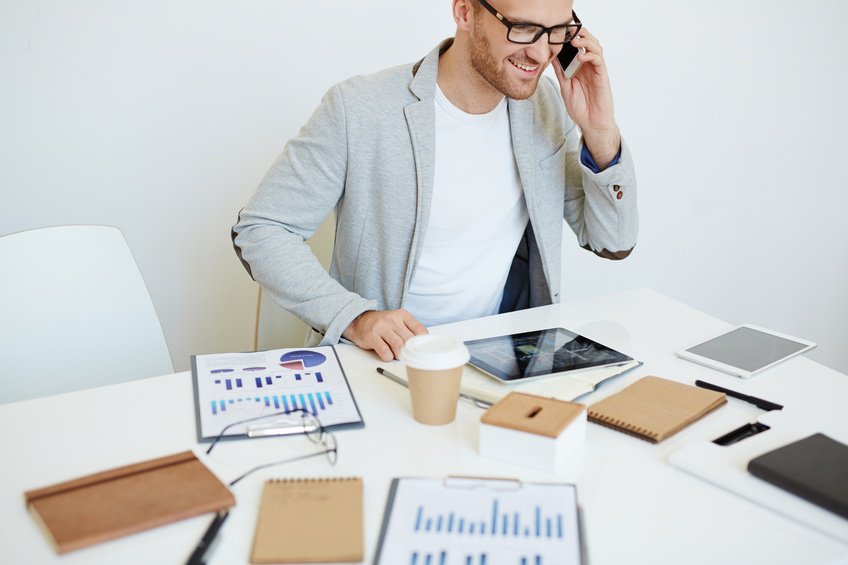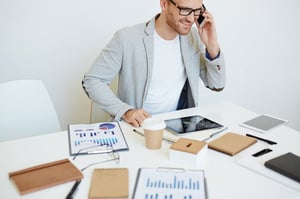 Sure, blogging used to be mainly used as a way for teenagers to vent their problems, to share their deepest thoughts, and to tell their stories to their friends online. But now, blogging is a must for business. In fact, it's the most important inbound marketing activity that companies can use today.
When you blog frequently, consistently, and effectively for your business, you can generate sales leads that you can then, in turn, close into paying customers.
Want to know how it works? Let's get down to business.
SEO
You know by now that to get found online, you must prioritize search engine optimization. When you make it easy for search engines to index your content, you'll get ranked higher on SERPs and you'll be found more easily by your audiences.
Gaining web traffic is the first step to generating sales leads online. And blogging can help.
It gives you a channel to create fresh content on a regularly basis, rich with keywords that your audiences are using. It also tells search engines to check back frequently, because you're always posting new content. It shows the digital world that your website is active and relevant, which will dramatically help with your SEO results. It also gives you a way to produce valuable, natural, and socially proven content that has no hint of spam, so you can stay in favour with Google and other search engines.
Thought Leadership
In today's sales process, trust and credibility are critical factors. Why would new customers want to buy from you if they don't know you, if they don't have a reason to trust your promises and guarantees, and if they don't know that you're really an expert in your field?
Blogging offers you a way to establish your company's thought leadership. You can share your expertise and experience with the world. You can give advice, recommendations, and valuable content that will impress buyers, inform them, and educate them.
The more you blog, the more credible you become, and the more credible you become, the more trustworthy you become in the eyes of your audience. This will set you apart from the competition. This will encourage people to trust you enough to contact you. This will generate sales leads and increase the size of your sales funnel.
Shorten the Sales Cycle
Having a particularly long sales cycle can slow you down. It can hurt your bottom line. Blogging can speed up this cycle so you can get more sales leads, quicker. By informing and educating your audience and giving them the answers and the knowledge that they seek during the buyer's journey, you can help them move down the sales funnel. You can help them come to their purchasing decisions faster.
Calls to Action
Your blog posts are also excellent places to add calls to actions that get clicks. Once web visitors land on your website and start reading your blog, you should be nudging them to take action, to move one step further. By including calls to action, like asking them to opt-in to your newsletter, to download your ebook, or to call for a consultation, you'll be able to get their contact information and convert web traffic into sales leads that you can then nurture until they're ready to buy.
There you have it, folks. If you never really understood the benefits of blogging, then this article probably helped you gain some insights. When you blog effectively for your company, you'll be able to generate much-needed sales leads by improving your SEO efforts, by establishing your thought leadership, by including calls to action, and by shortening the sales cycle.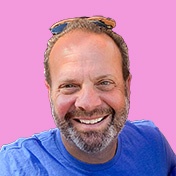 Mike Lieberman, CEO and Chief Revenue Scientist
Mike is the CEO and Chief Revenue Scientist at Square 2. He is passionate about helping people turn their ordinary businesses into businesses people talk about. For more than 25 years, Mike has been working hand-in-hand with CEOs and marketing and sales executives to help them create strategic revenue growth plans, compelling marketing strategies and remarkable sales processes that shorten the sales cycle and increase close rates.