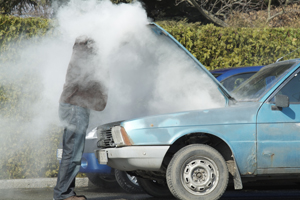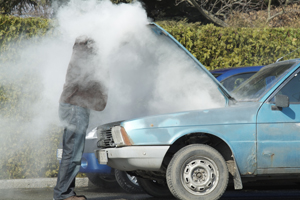 It's easy to tell when your car stops working properly, but it might not be so clear when it comes to your marketing efforts. If you don't know whether your marketing is working, it's probably not.
Here's the real question you should be asking: How do I know if my inbound marketing program is working correctly? That might not be so obvious. But there are some telltale signs that indicate whether you're doing things properly or even moving in the right direction.
Set Goals And Measure Performance Against Them
The best way to be sure about the effectiveness of your efforts is to set some goals and track your progress toward them. One element that sets inbound marketing apart from outbound marketing is its ability to be measured in real time – on a daily, weekly and monthly basis. If you're not setting goals and managing performance towards them, you're missing out.
Be Notified
Another way to find out whether your inbound marketing is working properly is to examine the leads it's generating. You should be getting notified every time someone fills out a request form on your website. If this isn't happening, you need to reconfigure your tracking software to trigger that notification. It's important to be notified so you're able to ensure that your leads are getting the proper follow-up. Even more important, those notifications provide insight into the pace, type and quality of leads flowing into your business. Yes, you're able to get that data from your tracking software, but we still recommend being notified via email.
Track This Month Versus Last Month
Watch your performance on a monthly basis. This enables you to apply a continuous improvement methodology to your program. Make sure that each month is better than the last, and before you know it, you're going to see a major "up and to the right" trend, reinforcing that your program is working well.
Get An Expert's Perspective
Sure, you think your program is working, but what do you know? With all due respect, this might be your first inbound marketing rodeo. Ask an expert at a reputable inbound marketing agency to take a look at your results. What you consider to be top-notch performance might only be deemed moderate performance by someone who runs a lot of inbound marketing efforts. An expert may be able to suggest a tweak or two to kick your results up another notch.
Compare Performance To Investment
One key learning we found early on is that while most inbound marketing programs work, the level to which they do depends on the amount of investment. Even if you only invest $2,000 per month, you're going to get results. Now, it might take 18 months for you to see any real lead growth, but it's going to happen if you stick with it. If you invest $12,000 each month, you're going to see leads much sooner, and the flow should be much more significant. There is a direct correlation between investment and performance. You should be intimate with this connection in your business. Are you getting what you are paying for?
Now that you know how to evaluate your marketing program, what do you do if it's underperforming? You should be considering a standard methodology that identifies the weak spots and implements an ongoing set of adjustments to provide course corrections. This may include, for example, a change in content creation, a reworked set of landing pages and, of course, strategy adjustments. You might actually be communicating the wrong message to the right people.
Stay tuned for tomorrow's blog post, which addresses what to do if you know your program is not working optimally.
Start Today Tip – You need to look at your program objectively. Again, ask an expert to review your results. He or she might be able to give you a different perspective and shine a new light on things. Assuming that you have the right lens to evaluate your program, much of the focus should be on the pace of the leads coming in. Does it feel like a flow or a trickle? Make sure you're investing enough money to drive a flow of leads. A trickle might be appropriate if you are just starting out or are only investing a small amount of marketing money. Finally, compare your results to your goals. If your goals are set correctly, you should be able to identify whether or not you're on track.
Square 2 Marketing – Leading The Reality Marketing And Inbound Marketing Revolution!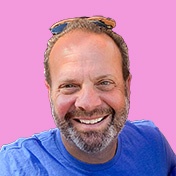 Mike Lieberman, CEO and Chief Revenue Scientist
Mike is the CEO and Chief Revenue Scientist at Square 2. He is passionate about helping people turn their ordinary businesses into businesses people talk about. For more than 25 years, Mike has been working hand-in-hand with CEOs and marketing and sales executives to help them create strategic revenue growth plans, compelling marketing strategies and remarkable sales processes that shorten the sales cycle and increase close rates.