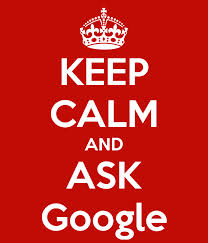 We've discussed how questions are going to quickly surpass keywords when it comes to search.
In case you missed it: At some point in the not-too-distant future, keywords won't be part of your search engine optimization conversation.
Instead, questions you're ranked for will be what you focus on. Questions like, "How do I get more leads?"
Here's how you make the change.
While most of you are still looking at one, two or even three keyword phrases when you evaluate your search results, we've started to move clients away from keywords and toward contextual-based questions. While we can't ignore keywords completely, it won't be long before keywords are not even part of our search review with clients.
So, how do you get contextual questions to be part of your search engine optimization strategy, and how do you use these questions when you're creating content for your inbound marketing program?
Know what your prospects are asking.
You already know what questions your prospects ask because your sales people answer them every day. Start collecting these questions so that you're able to optimize your site based on them. Once you have the questions, you build your search engine optimization plan around them.
Know when they are asking it.
Different questions are usually asked at different stages of your sales cycle. Top-of-the-funnel questions, asked early in the sales cycle, have to do with general awareness of your products, services and the options available across your industry. Middle-of-the-funnel questions, asked in the middle of your sales cycle, might have more to do with comparisons between you and your competitors. Finally, bottom-of-the-funnel questions have to do with pricing, delivery and contractual terms.
Knowing where in your sales cycle these questions are asked helps you optimize accordingly and create the content you need for all stages.
Know how to answer it.
Once you know the questions, you have to know how to answer them. I'm not talking about the technical answers. I'm sure it's easy for you and your sales team to provide the detailed answers, but that's not what we're talking about. The best way to answer key questions is with strategically developed content in a variety of formats.
Build your site with questions in mind.
To answer these questions so that they generate page-one rankings on Google, Yahoo and Bing, you have to create pages on your website that can be indexed by the search engines. These are standard pages on your site, but this content should also be blog posts and other shareable content options, like e-books, whitepapers, slide presentations, videos, infographics and tip sheets.
In fact, blog articles are one of the best ways to add indexed pages that answer specific questions – just like this post, which answers the question, "How do I get more leads?" Blog articles are easy to write, quick to post and great at getting ranked, especially if they are well written and highly shared across your social media networks.
Making the switch from keywords to questions isn't hard, but it takes a change in strategy and a focus on creating content that answers your prospects' and clients' key questions.
Start Today Tip – If you're looking for a baby step here, start collecting a list of questions: ones from prospects and ones from customers, as both are valid in this case. Once you have the questions, try to map them to the sales cycle. Which questions are asked early in the process, which ones are asked during the middle phase and which ones are asked right before they sign your paperwork? Now, make sure there are pages on your website that include content and copy that answer each and every question. The result is going to be highly ranked pages and more people finding your website via organic search.
Square 2 Marketing – Leading The Reality Marketing And Inbound Marketing Revolution!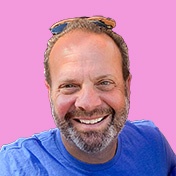 Mike Lieberman, CEO and Chief Revenue Scientist
Mike is the CEO and Chief Revenue Scientist at Square 2. He is passionate about helping people turn their ordinary businesses into businesses people talk about. For more than 25 years, Mike has been working hand-in-hand with CEOs and marketing and sales executives to help them create strategic revenue growth plans, compelling marketing strategies and remarkable sales processes that shorten the sales cycle and increase close rates.