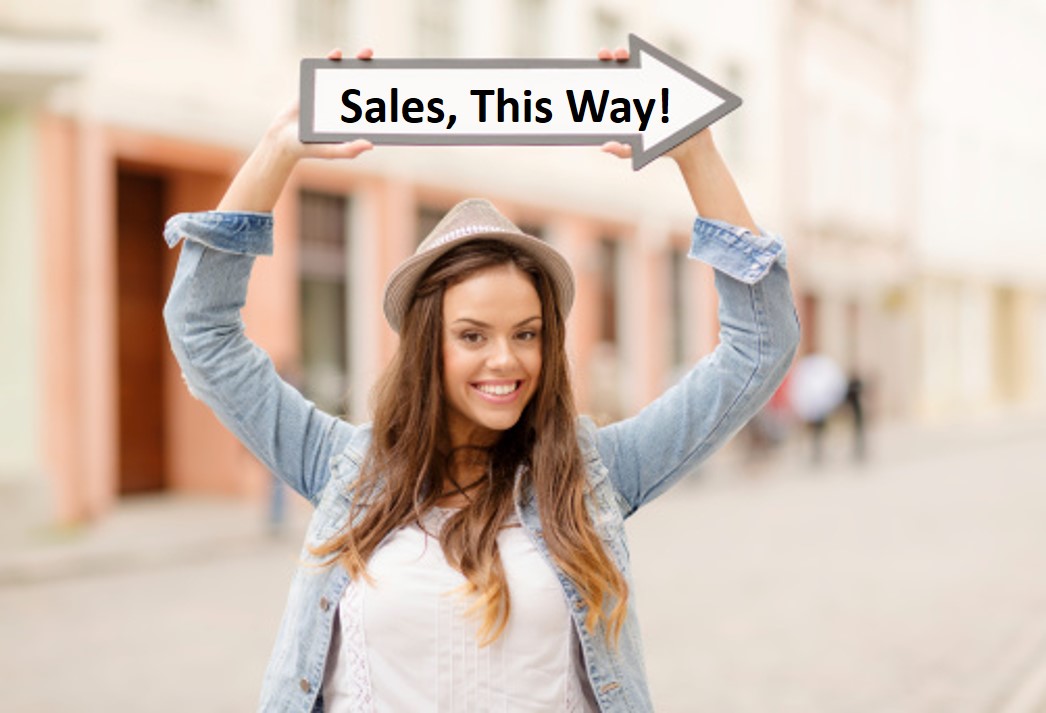 Content Is Interesting, But Content In Context During The Sales Process Equals Revenue Growth
– PART 2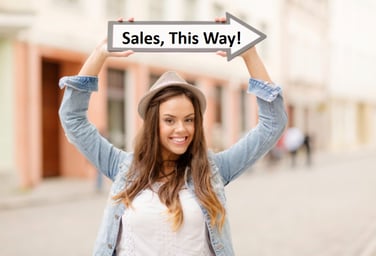 Part 1 of this article addressed context within the inbound marketing part of the process. In Part 2, we'll talk about context within the inbound sales part of the process. Enjoy!
To recap for those following at home, here's a link to the back story of the company we're using to describe how context fits into the sales and marketing process. To back up just a bit further, the sales process kicks in when prospects hit the bottom of the funnel and request to speak with someone on your team.
Decision-Making Stage Of The Journey
Jane's decision to move forward doesn't necessarily mean she wants to talk to anyone yet. But, as I mentioned yesterday, Jane's going to need to speak with someone eventually to get her rationalization questions answered. That's when she'll cross over from the inbound marketing process into the inbound sales process.
This transition is where a lot of companies practicing inbound marketing run into trouble. They apply a traditional sales process instead of an inbound sales process, and more often than not, this lack of alignment causes prospects like Jane to go from comfortable to uncomfortable.
Asking to speak with someone is a big deal for prospects. We've already mentioned that people would prefer NOT to talk to another person, and when they do, it's with caution. They've been "sold to" so many times that they're expecting that again. When companies proceed poorly, prospects like Jane get sold to. They get the full-court press. "When can we set up an appointment? Would you like to see pricing? Can we send you a contract? When would you like to sign?"
You've spent a lot of time and money getting Jane comfortable, and along comes your sales team to make her nervous, anxious and definitely not safe. You've erased all that good will in 10 minutes.
Use A Guided Sales Process
Instead of thinking about this as a sales process, think about it more like a guiding process. Here is a great example of how you want to view the inbound sales process. Let's assume you wanted to go on a whitewater rafting trip, and I have a whitewater rafting company. Once you reach out to me expressing interest in a trip, my job is to get to know you so well that I can create the perfect trip for you.
But, before I invest a ton of time creating that trip, I have to make sure you're qualified for my company and the types of trips we offer. This is as much for you as it is for me. I don't want you to waste your time with me if my trips cost $5,000 and you only want to spend $500. Your guided inbound sales process is about helping your client, and making sure you're a good fit for what they want is the first step in that process.
Discovery Meeting
We call that first meeting a Discovery Call. This takes 30 minutes and no more. During that call, you need to make sure you're talking to power (the person who can make the purchase decision), that your prospect has real pain (that can be solved by your solution) and that your prospect is a good fit for what you do and how you do it. When you're talking to power, the prospect has pain and the fit is perfect, you have what you're hoping to find during this call. This means your prospect is worth continuing into the sales process.
If you find that you're not talking to power, their pain is not acute or the fit does not align properly, you might have a less qualified prospect and your process might not move forward. Or, you might find that more information is required to help this prospect be ready to move forward. Either direction is fine because this is about helping your prospect make a solid and safe purchase decision.
The pain, power and fit qualification criteria also provide you with the ability to create a common vocabulary and quantitative lead-scoring methodology. Salespeople are historically optimistic. Now there's a number associated with how qualified your prospects are at this stage in the process. So, opportunities that are five out of five for pain, with a power and fit score of 13 to 15, should close quickly, typically within 30 days.
Opportunities that score between 10 and 12 are less qualified, perhaps closing in more like 60 days. They are not less viable, but you are further away from being clear about whom you're working with (perhaps you're not engaged with power), their pain is not as acute (maybe they are just thinking about solutions like yours) or the fit is just not as nice as it could be. All of this contributes to their pain-power-fit score. Of course, there are many lead-scoring models; this is just one to consider.
After your 30-minute Discovery Call, you have a decision to make: Is Jane (and her company) a qualified opportunity or not? If she is, you move to a Diagnostic Session designed to help you get to know Jane and her company so well that you can provide a ton of value, support, guidance and advice around her purchase decision.
If she's not, you have to treat her beautifully, recommending her to another provider, helping her with resources or giving her some guidance around options for her continued journey. Treat her right because you never know whom your prospects know and whom they might refer you to. Treat her badly, and she'll tell 10 times the number of people how bad her experience was with your company.
Diagnostic Meeting
Your new Sales Guides found Jane to be qualified and scheduled a Diagnostic Meeting with her to get to know her, her business, her challenges, her goals and her buyer journey in much more detail. While you're waiting for that meeting to happen, take this opportunity to continue to educate her with content. You know enough about Jane and her company to send her a relevant blog article or a new piece of perfectly contextual content that keeps her feeling connected to your company.
The Diagnostic Meeting is designed to help Jane feel even more comfortable with you and your business. This meeting includes you and your team asking Jane as many questions as needed to understand every aspect of her situation. Remember all of the questions you collected during her buyer journey? Now you have an opportunity to ask her tons of questions.
By the way, questions are excellent vehicles for getting your prospects to feel more comfortable with you and your company. People love talking about themselves, and they feel comfortable when you ask them questions. With active listening and smart questioning, you can make significant inroads in helping your prospects feel like you can help them.
More importantly, if you ask the right questions and your prospect can answer them, you have everything you need to give your prospect the right advice.
Here's an example of why this Diagnostic Meeting works so well to connect you with your potential customers. Let's say you and your family are going on that whitewater rafting trip, and again, I run the rafting company. Once you contact me and tell me you're thinking about a trip, it's my job as the expert to put together all the information you need to make a decision about taking that trip with my company. If I simply give you three package options without asking you any questions, how safe are you going to feel? Not very.
But, if I take the time to ask you a ton of questions about you, your family, the experience you want, your lodging preferences, your budget, your food allergies, your experience level, the family dynamics and the equipment you might have, you're going to feel very safe and you're going to invest a lot of time with me. I'm helping you get to know, like and trust me. This is how we define safe. If prospects know, like and trust you, they're going to feel safe and be comfortable hiring you.
During the Diagnostic Meeting, Jane tells you all about herself and her company. You get to meet her director and hear all about her company's challenges, their decision-making process, budget, timeline, staffing challenges, concerns, previous experiences, CEO's objectives and more. Jane is impressed with the questions you ask and how actively you appear to be listening to the answers. The conversation is very fluid and comfortable. She's feeling emotionally invested, she likes you and she is getting to know you. Trust might be yet to come, but this moves things along nicely.
Now that you've collected everything you need to provide a recommendation, you're ready to progress to the next step. You're going to give Jane everything she needs to make a decision. This might include a demo, as you're in the software space, but go cautiously around this. Canned demos can take prospects who feel safe and make them nervous. Demos are where software deals often go to die. Instead, consider walking Jane through a series of scenarios based on her challenges.
She says reporting is an issue, so show her how easy it is to create reports. Data quality is an issue, so show her how you ensure data is always 100% correct. Ease of use is important, so show her one or two features she would be using daily and how quick it is to get what she wants. That's it. There is no need to click through the entire product, showing her screens and features that don't add value or solve a specific issue you've uncovered during your diagnostics.
Once you have agreement to move forward with recommendations, you're ready to go to the Design Meeting.
Designing A Solution
In this step, you want to tell Jane how you plan on solving her challenges, in detail. You don't have to do a capabilities presentation or go into your company's long history. Jane already knows about your business; she read your About Us page three months ago when she started doing her research.
Start with what your solution is going to do for Jane and then lead into all the details she needs to finish her buyer journey. This includes all the rationalization questions she has, like pricing, implementation timing, contractual language, the team she'll be working with, the next steps and any Decision-Making Stage questions she might have. Make sure that you ask her in advance about these questions so you're proactively answering them during the Design Meeting. Unanswered questions mean your sales cycle is going to be extended. Try to limit this.
Ask her if there is anything that would prevent her from moving forward. This is very important. Asking her to reiterate any concerns means you can proactively deal with them upfront. She needs to verbalize this. You can even ask her to score your potential working relationship. How likely would you be to hire us, on a scale of 1 to 10? Ten being definitely, and one being definitely not. If the score is ten, you should ask her to reflect on why it's so high. This reinforces her decision to go with your company. If she gives you anything other than a nine or ten, you can ask her to help you understand what you still need to talk about to get that score up.
Being honest and transparent with the process helps Jane trust you. As I mentioned above, trust is one of the most difficult aspects of sales. This authentic way to talk to your prospects about doing business helps establish trust during the sales process.
Before you know it, you're signing papers and you have a new customer or client. This inbound sales process is 100% scalable, 100% repeatable, trainable and predictable, so almost every aspect of the sales process becomes easier to implement, track and optimize over time.
The business results that come from inbound sales include shorter sales cycles, bigger average revenue per new client, lower cost of sales and more referrals during the sales process. While it might seem like a longer and more complex effort, the results speak for themselves. This approach matches exactly how buyers want to engage with salespeople today and clearly continues the inbound marketing process we discussed in yesterday's blog article.
Start Today Tip – You have to evaluate your current sales process. Does it match today's buyer journey? If not, you need to start adjusting it immediately. Every day that you're selling instead of guiding or advising is another day that you're tossing valuable leads and potential business out in the street for your competitors to pick up. Instead, start practicing some of the inbound sales techniques included in this article. You'll quickly see your prospects responding with more interest, and before you know it, those prospects will be new customers and new revenue for your business.
Square 2 Marketing – Inbound Results Start With ME!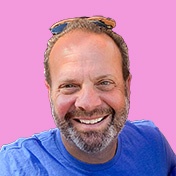 Mike Lieberman, CEO and Chief Revenue Scientist
Mike is the CEO and Chief Revenue Scientist at Square 2. He is passionate about helping people turn their ordinary businesses into businesses people talk about. For more than 25 years, Mike has been working hand-in-hand with CEOs and marketing and sales executives to help them create strategic revenue growth plans, compelling marketing strategies and remarkable sales processes that shorten the sales cycle and increase close rates.