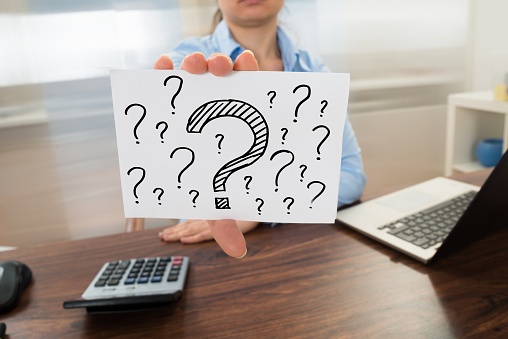 Content Is Interesting, But Content In Context Equals Dramatic Business Results – PART 1
Note to our readers: This is such an important topic, we're writing a longer-than-usual article and breaking it into a two-part series. Today, we'll focus on how context impacts inbound marketing. Tomorrow, we'll cover how context impacts inbound sales. Enjoy!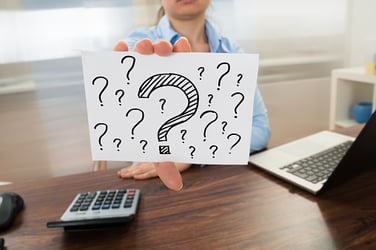 Everyone says it: Content is king. The more you publish, the better your results. I can tell you that if you have no content and you start content creation as part of an inbound marketing program, you will see improved results.
You'll see increased visitors to your website and more leads from your website. But, if you want to truly turn your inbound marketing investments into a repeatable, scalable, predictable revenue machine, you'll need to keep the context of your prospects' buyer journey in mind every step of the way.
Here's how you apply context to your content strategy. If you don't have a content marketing strategy, hit the pause button and rethink your strategy with context in mind.
To make this easier, let's consider a standard software purchase scenario, but with the understanding that this same buyer journey mapping exercise can be done for every single business in every industry, even B2C.
The Back Story
Jane, the CFO at Company A, fits both your buyer persona and your buyer profile. You know the difference, right? Company A has to match your buyer profile, and Jane has to match your buyer persona in order for this to be a solid target prospect. In this case, Company A fits all the demographic criteria (revenue size, number of employees, industry, etc.), and Jane fits all the psychographic criteria (she has the right title and probably has the right decision-making authority).
You sell SaaS software for CFOs at businesses like Company A – convenient, right? Come on, it's a story. But, honestly, the matching and targeting process is similar. You want to find companies that match your best customer, as well as people who match your best clients. This is what good marketing does when it works well.
Now that we have the matching pieces of the story down, let's start understanding Jane's journey. Remember that people do business with people, so marketing has to be about connecting with people, not companies.
The Awareness Stage Of The Journey
Jane has been at Company A in her CFO role for three years. Over that time, she's had challenges with reporting. She can get the reports she needs to do her job, but it takes longer than she thinks it should, it takes more people than she thinks it should and sometimes, she wonders about the accuracy of the reports. She's created some workarounds and has been dealing with this for a while. Last week, it seemed particularly bad, and she started thinking about what options might be out there to replace their old software with new software.
Everything is fine, so she's not ready to buy anything right now, but she is interested in looking around to see what options might be available. She hits the Web and starts Googling around. She also discusses it with her Director of Finance, and he agrees to start looking around, too. She doesn't know what her options are. She doesn't know about the solutions. She's decided to start learning.
This ZMOT (zero moment of truth) happens without any of us (marketers) knowing anything about it. This is very important. The pain she feels in her role became acute enough for her to enter into a buyer journey, but not acute enough to buy anything yet – also critically important.
Since she's looking around, your job is to help her. Provide her with content in context. Give her answers to her questions. The questions she's asking now are different than the questions she'll have later on. You need to understand all (or at least most) of the questions at each of the stages. The way you do that is by asking your prospects or asking your sales team. Our experience is that most of the time, salespeople know the questions. If they don't, it's easy to ask prospects and current customers.
Here are a few of the questions Jane might have while she works through the Awareness Stage.
What are some of the companies providing software like this? Which are the top providers based on reviews or independent assessments?
How do SaaS solutions differ from on-premises software? What are the pros and cons?
What new features do financial software packages provide?
What experiences have other CFOs had when switching software systems?
There are probably many more, but you get the idea. Now your job is to start answering those questions with content. The more you have, the higher you'll rank on Google and other search engines. The better your content (the more people click on it and share it), the higher you'll rank on the search engines. Since you know that Jane is starting her search on a search engine, how you rank is critical.
But, searches aren't the entire picture. Jane's in LinkedIn Groups with other CFOs, she has networked with other CFOs, some of her friends are CFOs at other companies, she visits CFO websites and she reads blogs for CFOs. She's going to be looking for information to help educate herself on the latest and greatest around reporting software, and she's going to be in the Awareness Stage of her journey for as long as it takes to feel comfortable enough to move on. How and when she moves is largely on her, but I could argue that if we did a great job educating her and making her smart, we might be able to move her through this stage more quickly.
Since you know her persona, you know she prefers numbers and data, so create a whitepaper with facts and figures: ROI data, efficiency data, charts, graphs and even some case studies so she sees how your solution helped other people like her. She's seen your website, too. She felt like it spoke to her, and she visited it a few times – initially on her phone while at home one afternoon, but then again when she got back to the office the next day. The mobile experience was solid enough for her to want to look at it again on her laptop.
The site mentioned some of the same challenges she's having, so that made her feel comfortable. She liked the way your site differentiated your business from some of the others she looked at, as well as the case studies and social proof your site has on it. She downloaded your whitepaper. She also watched a video highlighting a case study with a respected CFO. She read a few of your blog articles and found them helpful, so she subscribed to your blog. In essence, you passed the first test. She's considering you as one of the contenders. This also means she's onto the Consideration Stage. Most importantly, you have an opportunity to continue educating Jane all throughout her journey.
The Consideration Stage Of The Journey
Besides your company, Jane found a few other companies with equally valuable content and equally brilliant websites. Now she has a handful of options. She's discussing them with her Director, and he has found similar experiences. People feel safe when there's agreement, so providing a consistent experience helps you stay connected all through the buyer's journey. If her Director had a different experience than Jane, that might have made her pause to consider her options. You don't want any pauses.
Now that they're considering their options, you need to shift gears on your content strategy. You need to know the questions that come up during this stage. Here are a few possible options.
How do the top options compare? Features? Pricing? Implementation? Usability? Reviews?
What questions should I ask each of the providers to choose the right software for my company?
How long does it take to see a return on our investment? Is that different by provider?
Again, there are others, but you get the idea.
Since Jane identified herself to you during the Awareness Stage, you need to make sure that all of your lead nurturing is geared toward these questions and others like it. Don't provide her with generic content; provide her with contextual content. This is an excellent opportunity to differentiate your company from all the other companies also targeting Jane.
Make your content more interactive, more creative, more entertaining, more frequent (without being annoying) and personal. Here's an example. Personally inviting Jane to sit in on a bake-off (where software companies compare feature by feature in a live format against each other) might be extremely appealing to her. An opportunity to sit in on a panel discussion and have her questions answered by your VP of Product Development might be interesting to her.
Everything in this stage is still about answering her questions, making her feel safe and giving her a remarkable experience. The company that does this best is going to get the sale. But, your work isn't done yet. The Consideration Stage is also as long as Jane wants it to be. However, there's probably going to be another MOT coming up that does work in your favor. Stay tuned.
The Decision-Making Stage Of The Journey
As we said in the beginning of the story, there's a reason Jane's even looking around. She has issues and she'd like a solution. Eventually, she is going to have more pain, and that pain just might be even more acute than it's been the past few months – enough to move her into the Decision-Making Stage.
In my opinion, we (marketers) have no control over this last transition. Here's an example. Jane is presenting to the board. Her data is missing something important, it's incorrect or, worse, the board asks a question she doesn't have the answer to and she can't get one quickly enough for them. Now Jane looks bad, her CEO looks bad and that means acute pain. They have to fix this, and they have to fix it now.
But, Jane's already on it. She's been proactively thinking about this and she has solutions. She's not starting a journey now; she's already well into it, and that looks good for her and her CEO. Jane likes your company. DON'T MISS THIS. She likes your company. She has an emotional affinity. You've helped her. This is a big hurdle. People make purchase decisions emotionally and then rationalize those decisions. Getting people to become emotionally connected to your business is key to great inbound marketing.
You still need to help your prospects work through their rationalization and do it in a contextual way. So, now that Jane's ready to buy and she likes your company, your people and your solution, she needs to rationalize it for herself, her team and her bosses. She needs to make sure her decision is safe for her and her company.
As you might expect, she has new questions related to the Decision-Making Stage. Here are a few that she's considering.
How much is this going to cost?
How do we pay? Monthly? Annually? Can we get a discount?
How long will implementation take? Are all the costs covered in the licensing?
How is training handled?
Do we need someone to train the rest of our team?
What does the contract look like?
Do you see the differences in these questions? They are extremely detailed-oriented. They are very operational. There's no point answering these questions in either of the first two stages. You have to wait for your prospect to be in this stage for her to be open to hearing your answers.
These questions typically need a person to answer them. They can be answered with some marketing content, but most are very specific to Jane's company and specific situation. This is why the Decision-Making Stage is almost always the transition point from your inbound marketing process to your inbound sales process. This is the transition where a salesperson picks up the process and guides Jane the rest of the way.
Tomorrow, we'll continue Jane's buyer journey into the inbound sales process and see how to ensure you don't lose her. Even though she's emotionally selected you, if you blow the sales process, you can still blow the deal. Stay tuned to see how Jane finishes her journey.
Start Today Tip – The best first step is to completely understand your prospects' buyer journey. Dissect each of the stages in detail. Document and inventory every single question your prospects are asking along the way. Use those questions to create content that emotionally connects with your prospects. Then start delivering that content on your website and in other online sources that host your prospects on a regular basis. Apply creativity to the creation of that content so that it not only educates, but also entertains. Before you know it, you'll have a content marketing effort that perfectly matches your best prospect's buyer journey and that translates into more visitors to your website and more leads for your sales team.
Tomorrow: how you turn those leads into new customers by applying more context to your content.
Square 2 Marketing – Inbound Results Start With ME!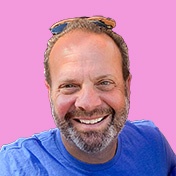 Mike Lieberman, CEO and Chief Revenue Scientist
Mike is the CEO and Chief Revenue Scientist at Square 2. He is passionate about helping people turn their ordinary businesses into businesses people talk about. For more than 25 years, Mike has been working hand-in-hand with CEOs and marketing and sales executives to help them create strategic revenue growth plans, compelling marketing strategies and remarkable sales processes that shorten the sales cycle and increase close rates.