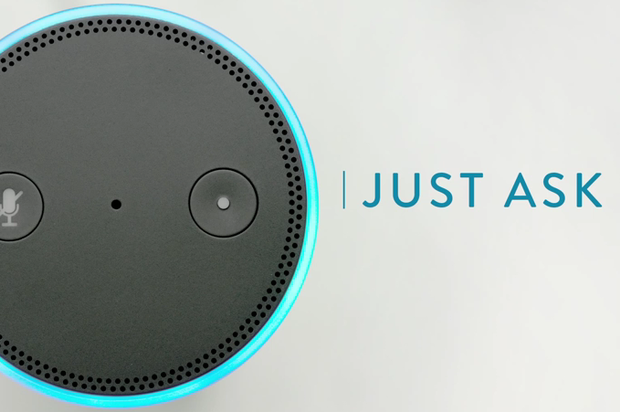 More On The Future Of SEO And Inbound Marketing's Ability To Leverage It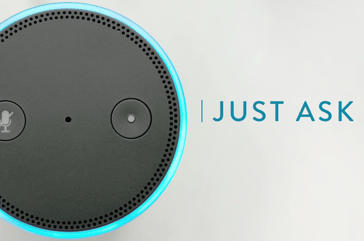 A few days ago, we published an article on the future of SEO. It discussed how inbound marketing is uniquely positioned to take advantage of the fast pace of change within this very important marketing tactic.
Your ability be found is critical to your search engine optimization strategies for driving people to your website and turning those people into leads for your business.
However, the future might be closer than you think. Today, there are devices on the market that are already shaping the future of search and already impacting your ability to drive visitors to your site.
If you don't recognize the changing dynamic today and start working to take advantage of it, you're going to realize that no one can find your business.
Being On The First Page Isn't Enough
Everyone wants to be on the first page of Google. There's a joke: Where's the best place to hide a dead body? On the second page of Google. Ha! The scary part is that in short order, being on the first page won't be good enough. If you're not the first item on the first page, you're going to be nowhere.
Let's look at some of the latest technology driving this change. We'll start with Google Glasses – not a huge success, but if you used it, you know it was excellent at search. And, because the interface was limited, it just presented a single result.
Now, say hello to Alexa on the Echo. Really, say hello to her. She answers your questions, finds information for you and helps you manage your day. Amazon's latest product delivers the same single result. Ask her a question and you get a single answer, not a full page of potential ones.
You might have some experience with Siri. Ask her a question and she replies with information. In some cases, she also provides links to a handful of helpful resources. But again, one question equals one answer. Even the Google App for your phone: Ask it a question and get a single answer. The world of search is changing fast and you have to be THE ANSWER if you want to be found when people have a question.
Recognizing The Power Of Handheld Devices
Today, Google is reporting that their data shows more than half of all searches are started on a handheld device. People are using their devices to search. So, if your company is not ready to be found on mobile devices, if your content is not mobile device-friendly or if your site is not designed to deliver a remarkable mobile experience, you're going to be off the list of considered companies.
Perhaps worse is that you might not even be in the game. Google has already decided to not show non-responsive sites to people searching on mobile devices. This means you might actually be invisible to potential customers.
Now, you have to view your site on phones, tablets and a variety of devices. You have to spend the extra money and time to strategically design your site, your blog and your content to make sure that the device's rendered experience is just as remarkable as the experience on a laptop.
Context Is Going To Be Everything
Finally, perhaps the most important aspect of being THE ANSWER is knowing the question. You must organize your content in a way that helps you deliver answers in context to the questions your potential customers are asking.
This demands that you give your content marketing strategy a major upgrade. You need to know the questions your prospects are asking during the awareness, consideration and decision-making stages of their buyer journey. You have to create content that answers those questions, and you have to publish that content on-site and off-site in a way that allows people to find it in the context of their own search or buyer journey.
What this means to you is that you need to have context in mind when you build your website, create your content, work on conversion strategy and share on social media. What had been complicated before is now even more complicated. Keywords and keyword phases go away when you're hoping to be THE ANSWER to a question. Location and geographic modifiers go away when you're working to be THE ANSWER. Everything shifts to understanding the question, creating answers to the question and making sure those answers are of high value as judged by the people searching and clicking.
There's another big wave coming, and it's going to change the way we market our companies again. Start working today to take advantage of that big change before it comes and you're left playing catch-up.
Start Today Tip – Believe it or not, there are ways to ensure your position in the new world of search, and the best way to start is by answering questions. Do any number of searches, and what you'll probably see is that all the first few rankings return answers to questions. What is inbound marketing? What is inbound sales? What is agile marketing? When you type in inbound marketing, inbound sales or agile marketing, the pages that rank are the ones that answer these questions. This is the model you need to find for your company. What questions are people asking, and how do you answer those questions? Blog articles, pages on your site and fresh content will be your tickets to ranking, and the future is much closer than you know.
Square 2 Marketing – Inbound Results Start With ME!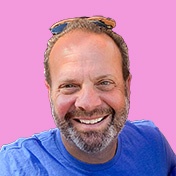 Mike Lieberman, CEO and Chief Revenue Scientist
Mike is the CEO and Chief Revenue Scientist at Square 2. He is passionate about helping people turn their ordinary businesses into businesses people talk about. For more than 25 years, Mike has been working hand-in-hand with CEOs and marketing and sales executives to help them create strategic revenue growth plans, compelling marketing strategies and remarkable sales processes that shorten the sales cycle and increase close rates.