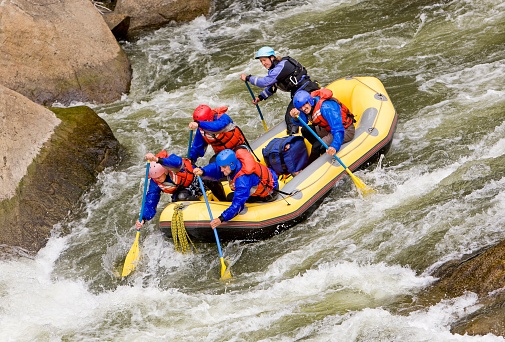 Stories Are An Important Part Of Sales; Here's A Story That Might Change How You Think About Sales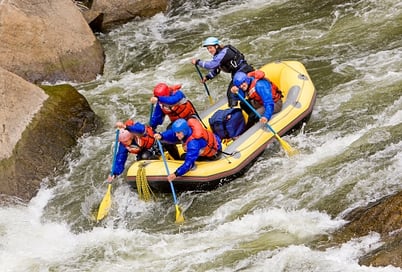 If you've ever been whitewater rafting with your family, you know what goes into planning a successful trip like the one I'm going to describe. You need a trusted guide to make your trip safe, fun and an experience to remember.
You might start your buyer journey by asking a few friends and family members if they know anyone who does trips like this. They might have a name or two, but before long it's likely you'll find yourself on Google doing a search for "whitewater rafting trips for families."
The Click-To-Close Buyer Journey
You'll get pages of links and you'll check out a few. When you like a couple of sites and you've found as much educational information as possible online, you'll move to make contact.
Let's imagine I'm looking to book a whitewater rafting trip for my family. I call tour operator one and he refers me back to his website, where he has three packages of trips. He suggests I review them and select one, then call back and he'll take it from there. How would that make you feel? Did it feel like he wanted to help me or just sell to me?
Next, I call tour operator two, and she lets me know that it's going to take about 30 minutes to walk me through all of my options. She asks me a ton of questions so that she can customize or configure the perfect trip for me and my family. That feels a lot better, right? She wants to get to know me before recommending anything. I'm starting to feel safer. I like this company.
Let me hit the pause button on the story.
The Emotional Purchase Decision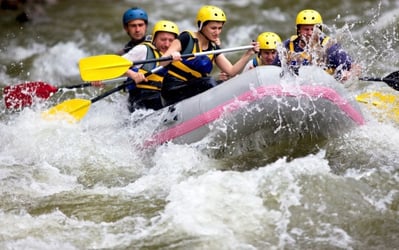 I'm choosing my words very carefully. I used words such as "feel," "like" and "safe." These are the same feelings your prospects are looking for and thinking about when they're deciding if they want to hire your company.
They're making purchase decisions emotionally first, based on how you make them feel. They're deciding if they like you on the very first visit to your website or call to your company. But most importantly, they're searching to feel safe. They want to feel that the decision they're making is safe for them and for their company (or in the case of the whitewater trip, their family). This thinking should be a big part of your inbound sales strategy.
You must start thinking about sales at your company in the same way. Get people to feel safe and you get the deal. Fail to make people feel safe and you lose the deal.
Now, let's get back to our story.
We already agree that tour company one is probably out, but tour company two is just getting started. The expert at tour company two spends the next 30 minutes asking me everything about my trip and my expectations. How many people are going? How experienced are they? How old are they? Do we want to sleep outdoors or in hotels? How nice of a hotel did we have in mind? Do we have our own gear? How long of a trip are we thinking about taking?
Making Prospects Feel Safe
There's something special happening here and it's very strategic. First, I'm getting to talk about me, my family and our trip — something I'm very excited about. I get very comfortable talking about my favorite topic: me. Most people do. I also start to make an emotional connection with the person who is asking me all of these questions. The questions are smart, the person seems to be interested in me, and with all of this information I'm feeling good about the trip and the quote I'm about to get.
Second, I'm handing over all the critical pieces of information the tour company needs to build my perfect trip. Now the tour company can create or configure the perfect match for what I want the trip to look like. If it's good, the company will co-create it with me. For example, if we want to sleep in a hotel, the expert might offer me the choice of a five-star hotel or a more modest two-star hotel. She might help me understand the difference in costs associated with the three-day trip vs. the five-day trip. Obviously, the more expensive hotel and the longer trip is going to cost more money, but I'm dictating that choice based on information and I'm building the trip with the expert. I'm part of the process. This is key.
Let's take one more break at this point in the story.
Co-Creating The Perfect Solution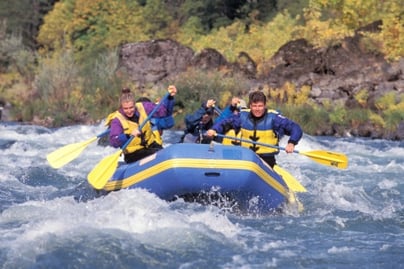 If you're following along, you notice that I'm working with my expert to create the perfect trip for me. She's educating me and helping me make choices that will impact both the experience and the investment required for the trip.
In the end, the trip will be exactly what I wanted. If it's too much money, it's my fault, not hers. But because she has taken the time to educate me and we configured the trip together, the chances of that happening are very low.
Don't you hate when you give your proposal to the prospect and they say it's too much money? This approach eliminates that problem and the time it takes to go back and forth to make the program fit their budget, which they wouldn't share with you anyway. Starting to see where this is going?
Now, back to our story.
I have my perfect trip, I understand every facet of the trip and the conversation shifts into rationalization mode. People make purchase decisions emotionally first and then rationalize them next. This tour company nailed the emotional part because I love her and her company. But I still have to make this work financially, fit it into my family's schedule, understand the payment terms and finalize the travel requirements. All of those details are reviewed in-person. We talk them out so that I understand them in detail, and I then let her know that I'll get back to her.
Hmmm, you didn't expect that, right? But let's be honest, with most B2B sales, multiple decision-makers are involved. The same holds true in this case. I have to check with my wife and kids. The tour operator could have insisted that they be on the call too, but that might have felt weird and been logistically challenging. Instead, setting some agreed-on terms would have worked better.
Transparency Into The Process
The whitewater trips lock in every 30 days. So if I want to go in September, I need to let the tour company know in August. I have all of the details. If I have any questions or anyone in my family has any questions, my expert welcomes me to call back and have a conversation (a video call might make the experience that much more remarkable).
Make sure your prospects know exactly what the process is from the very first step all the way through to signing. People get more comfortable when they know the steps up front.
I hope you see the value in telling this story. Whether you sell software for $500,000 a year or manufacturing equipment for $5 million, any inbound sales process that is buyer centric needs to have some of the same elements.
You're going to need a defined, proven and metrics-focused process.
The process must start by getting people emotionally engaged, and you do that by making the process buyer centric. It's not about you, it's about them.
Work with them to understand their needs and then create the recommendations that match their needs perfectly.
Co-create those needs, involving them in the process.
Make sure you educate them along the way. The smarter they feel, the more likely they are to hire you.
Give them all of the social proof they need (who you

've

worked with, their experiences working with you, etc.).
Make your sales process like the whitewater rafting company's sales process above and you'll see immediate improvements in your close rate, reductions in the length of your sales process, increases in average revenue per new client, more new clients, higher revenue numbers and a company growing beyond your own expectations.
Square 2 Marketing – Innovating Marketing And Sales To Match Today's Buyer Behavior!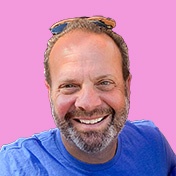 Mike Lieberman, CEO and Chief Revenue Scientist
Mike is the CEO and Chief Revenue Scientist at Square 2. He is passionate about helping people turn their ordinary businesses into businesses people talk about. For more than 25 years, Mike has been working hand-in-hand with CEOs and marketing and sales executives to help them create strategic revenue growth plans, compelling marketing strategies and remarkable sales processes that shorten the sales cycle and increase close rates.