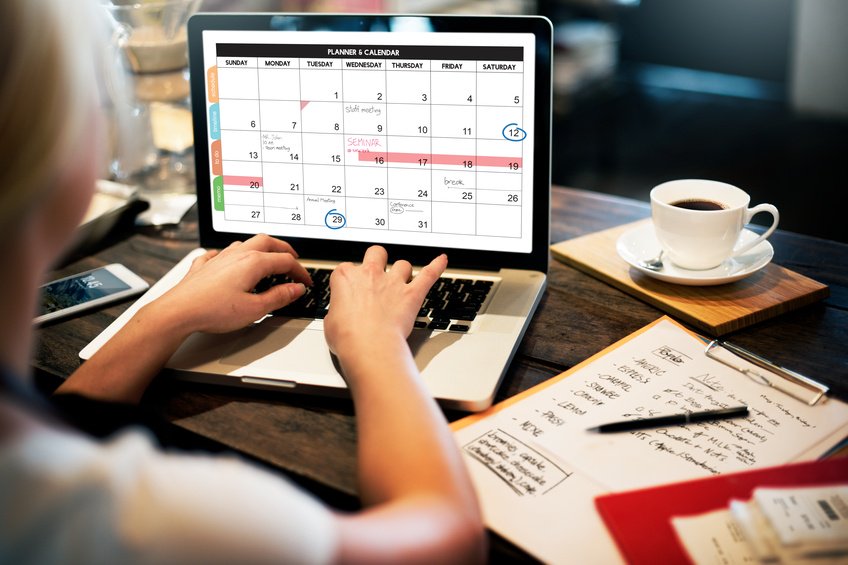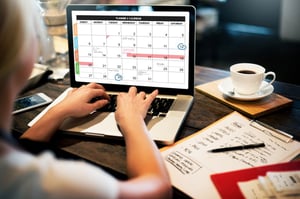 Inbound marketing is a multi-pronged strategy. It encompasses a variety of interrelated activities, including social media, content marketing, SEO, paid search, email marketing, and more. But one aspect of inbound marketing that is critical to your efforts is blogging.
Maintaining a blog has many benefits to businesses, including brand awareness, lead generation, trust and credibility building, and conversion. But the key to a successful blog is consistency. To see maximum results from your blog, you need to be blogging consistently and regularly—at least three times a week. Otherwise, your inbound marketing efforts will fall flat.
However, we know that blogging consistently can be difficult. You're busy and you have many other priorities—your blog could fall by the wayside. Maintaining a blog is also a time consuming process—someone has to write the entries. You could also struggle to keep coming up with interesting topics every week.
Nevertheless, consistency is vital to your efforts. Here are some actionable tips you can use to stay on track.
1. Set a Blog Schedule
Create a blog schedule that states how many blogs per week you're going to write and when they're going to be published. Include who will be writing each entry. Stick to this schedule no matter what else is happening at the office. Don't let other tasks come before it.
2. Pre-Plan Topics
Have a team meeting and brainstorm topics with your staff members. Come up with a long list of titles or topics ahead of time so you're not scrambling to think of something to write about once your entry due date is looming over you. Having others in the meeting with you can also help you get a fresh perspective and new ideas, so you can build a long list of preplanned topics that will last for a long time.
3. Think about Your Prospects and Customers
If you've written blogs for every topic on your list and you're struggling to come up with titles—making it more tempting to skip this week's blog entries—then think about your prospects and customers. After all, these are the people that you're blogging for and your content should be buyer focused for best results. What common questions have you gotten from them in the past? Other prospects will likely have the same questions—so give them the answers through blog posts. What are their needs, challenges, and pain points? What are the most common objections to your solutions?
4. Create a Survey
You can also come up with more titles by directly asking your customers and prospects what they want to read on your company's blog. Ask them what past entries they've been particularly interested in, what types of content they're looking for, and which topics you've neglected to cover.
5. Check HubSpot
Your CRM software has a wealth of information that can help you blog more consistently. Check out HubSpot to see which of your previous blog posts has had the most traction—the most views, shares, and conversions. Revisit these topics again with new thoughts, new titles, and new keywords.
6. Build an Inventory
Blogging several times a week can feel like a time waster when you have so many other things to do, especially during your busy times. When there's a lull in your day or your week, write as many blogs in advance as you can. Build yourself an inventory and schedule them ahead of time. That way, you'll never be scrambling to find time to write at the last minute, and you'll also never miss a scheduled due date either. Consistency is important.
7. Check out the Competition
Your competition is likely blogging as well. Perform some competitive research and view some of their blogs to see what they're blogging about. Check out which blog posts have a lot of comments and shares, and write blogs about similar topics.
Side Note: Blogging consistency is certainly important, but also remember to ensure your posts are optimized so you can get the most out of your content generation efforts. Make sure you add in calls-to-action for conversion, have an appropriate title and title length, add a meta description, use images and add in an author bio, and use internal and external links. You can use your HubSpot CRM to verify that your entries are optimized before you publish.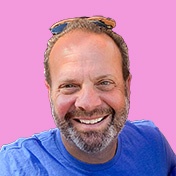 Mike Lieberman, CEO and Chief Revenue Scientist
Mike is the CEO and Chief Revenue Scientist at Square 2. He is passionate about helping people turn their ordinary businesses into businesses people talk about. For more than 25 years, Mike has been working hand-in-hand with CEOs and marketing and sales executives to help them create strategic revenue growth plans, compelling marketing strategies and remarkable sales processes that shorten the sales cycle and increase close rates.