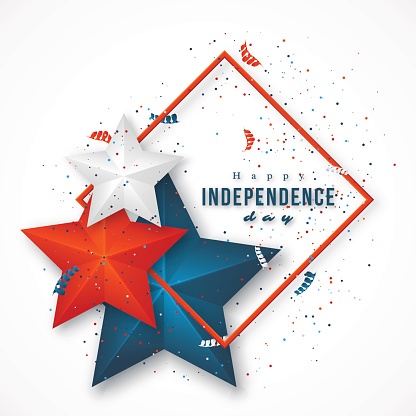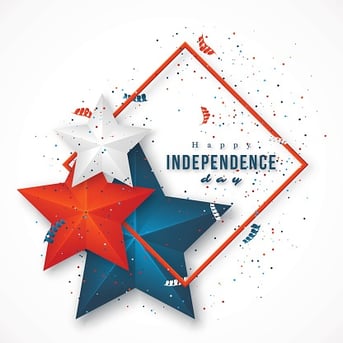 Independence Day (also referred to as the Fourth of July or July Fourth) commemorates the adoption of the Declaration of Independence 241 years ago on July 4, 1776. The Continental Congress declared that the 13 American colonies regarded themselves as a new nation, the United States of America, and were no longer part of the British Empire.
If I can be so bold, this July Fourth let's also celebrate our independence from ineffective, immeasurable and misdirected marketing. Let's get past simply "getting our name out there" and start ensuring that whatever marketing we're deploying is producing measurable, quantitative and business-oriented results.
Yes, website visitors are important, but converting those visitors into leads is more important. Taking those leads and nurturing them until they become new customers and revenue is the most important aspect of marketing.

Let's also celebrate the progress businesses have made to break down the historical barriers separating marketing and sales. The alignment of sales and marketing is no longer a nice-to-have; it's a strategic imperative if you plan on moving beyond your revenue targets and actually growing your business by leaps and bounds.
We know that your business has a number of strategic initiatives, but there can be an effort that is more strategic and more integral to growth than getting marketing and sales to fire on all cylinders. So as you take today off to enjoy an adult beverage and grilled meat of your choice, get ready to invest time, money and energy in building a revenue team at your company.
We'll be here to help when you're ready to get serious about taking your company to the next level.
Have a great Fourth of July! The Revenue Specialists at Square 2 Marketing.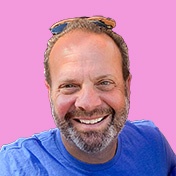 Mike Lieberman, CEO and Chief Revenue Scientist
Mike is the CEO and Chief Revenue Scientist at Square 2. He is passionate about helping people turn their ordinary businesses into businesses people talk about. For more than 25 years, Mike has been working hand-in-hand with CEOs and marketing and sales executives to help them create strategic revenue growth plans, compelling marketing strategies and remarkable sales processes that shorten the sales cycle and increase close rates.