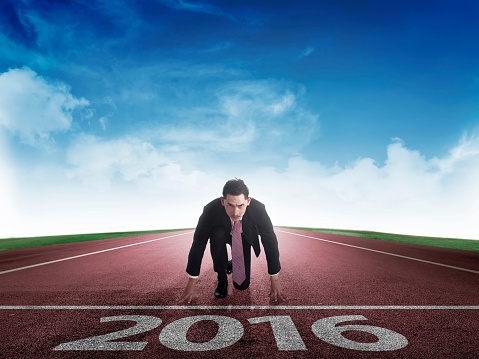 Knowing The Difference Might Mean Hitting Your Goals Instead Of Missing Them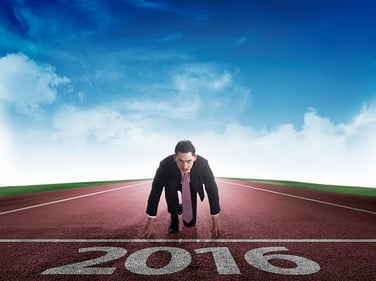 It's funny how ideas get momentum. Growth-driven design is something that a lot of people are talking about. Luke Summerfield, the self-proclaimed father of growth-driven design, defines it as a method that minimizes the risks of traditional web design. GDD uses a systematic approach that shortens the time to launch by focusing on real impact and continuous learning and improvement.
To use simple terms, instead of spending four to six months working on a major website re-launch that includes getting every single feature, page and element right, you'll launch a much smaller site in just 30 days. The launch will include only the "must-have" features, but over time and – this is critical – based on data, you'll add new elements to the site to improve its performance, in terms of visitors and leads.
Who could argue with that?
This concept isn't new. Lean and Agile both involve similar approaches. Long-term waterfall projects are filled with risks and rarely execute as designed. Instead, smaller, sprint-based projects mitigate a lot of the risks and help you prioritize the project based on features that will drive results. It's a better approach that gets you up and running faster.
But this article isn't just about website design, it's about getting leads and results from your investment in marketing. So if you're looking at a growth-driven design retainer from your inbound marketing agency, you should know that this type of engagement is usually dramatically different from a full inbound marketing engagement.
Here are some of the differences to keep in mind.
GDD Won't Include Everything You Need To Get Leads
Growth-driven design is solely about your website. Taking your old e-brochure website and making it an inbound marketing website will certainly make your marketing better, and it will probably produce some leads. But your website isn't the only element of a full inbound marketing machine that produces repeatable, scalable and predictable lead flow month after month.
What's important here is that your goals align with your program. If your budget only supports a GDD website project, that is going to be the best way to proceed. But if you're looking for a full marketing machine implementation, you'll need a bigger boat. Just kidding – you'll need a bigger budget and a bigger, more comprehensive engagement to deliver the leads you expect.
You Can Have A GDD Website As Part Of An Inbound Marketing Engagement
The two are not mutually exclusive. You can, and probably should, have GDD as part of your inbound marketing engagement. Configuring your program in this way is going to produce better results faster, with a less painful website development experience and a more data-driven approach to marketing that improves results exponentially.
Ongoing Optimization Includes More Than Your Website
One major takeaway you should get from this article is that the iterative nature of GDD should be applied to all of your inbound marketing tactics. Social media, email, blogging and even sales processes need to be assessed based on data, and then adjusted every single month until the results are fully optimized.
If you take this approach to everything you do within the program, you'll see performance accelerate. If you don't, you might still see results, but you'll be leaving some leads on the table.
Tracking And Testing Help Set Priorities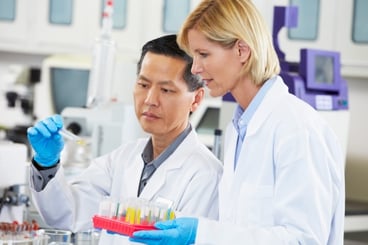 When you're talking about optimization, either within your website project or within your larger inbound program, tracking, testing and experimenting help you define the priorities, and thus contribute to improved results. It's easy to get distracted with what you think you need instead of what the data tells you you need.
Listen to the data and use it to decide what to work on when. We learned this from applying Agile to everything we do. You want to prioritize those activities that produce the best results for the least amount of effort. If you put these at the top of the list, you'll see dramatic improvements in the shortest amount of time.
To use growth-driven design or not to use growth-driven design, that is the question. Actually no, that's not the question. The question is, what kind of results are you expecting and in what time frame? If you're looking for fast, dramatic results, then you want to apply the Agile, Lean and GDD approach to your website. This will ensure you get something out sooner. After you start to see results, you can adjust your plans based on data, not assumptions.
But there's also a good chance that GDD won't get you all the way there. Inbound marketing includes a lot more than just a new website. You're going to need social media promotions, email marketing, off-site search engine optimization, content marketing and referral traffic generation – the list goes on and on. These tactics are not part of a growth-driven design project.
A lot of website agencies that sell HubSpot are now touting growth-driven design projects in order to get retainers for longer-term projects. This might be right for some companies, but make sure you know exactly what you're getting before you start. For companies looking for more comprehensive inbound marketing support, the growth-driven design website is just one element of a broader program.
Square 2 Marketing – Inbound Results Start With ME!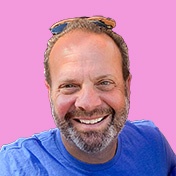 Mike Lieberman, CEO and Chief Revenue Scientist
Mike is the CEO and Chief Revenue Scientist at Square 2. He is passionate about helping people turn their ordinary businesses into businesses people talk about. For more than 25 years, Mike has been working hand-in-hand with CEOs and marketing and sales executives to help them create strategic revenue growth plans, compelling marketing strategies and remarkable sales processes that shorten the sales cycle and increase close rates.