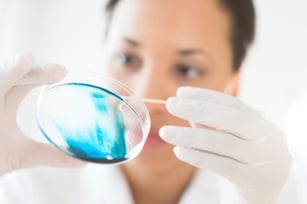 There are many elements of a successful inbound marketing program. One of the more important ones is ongoing website optimization.
This type of work goes by a number of different names. "Growth-driven design" is what HubSpot's been calling it. We've always referred to it as "conversion optimization," while other people may call it "CRO" or "conversion rate optimization."
Regardless of what name it gets, this work (if done properly) has a major impact on the results we generate for clients. In fact, I think it's one of the secrets to getting an inbound program to meet – and dramatically exceed – performance expectations.
Here are a few ways you can add growth-driven design and a more thought-out conversion strategy to your inbound marketing effort.
Pick A Handful Of Key Inbound Marketing Metrics
Inbound provides a ton of data, and you can't keep an eye on all of it every day. Instead, pick a handful of prioritized metrics to watch daily, weekly and monthly.
Some of the daily ones might be high-level numbers, like site visitors, leads and site-wide conversion rates. Some of the weekly ones might be metrics like blog views, blog subscribers, email performance, inbound links and rankings for one or two really important keywords. The monthly figures could include social reach, landing page conversion rate, content performance metrics and other long-term, strategic numbers, such as traffic sources.
If you're interested in learning more about what numbers to track and when, click here to see another blog article that we wrote on the topic a few weeks ago.
Set Up Weekly Dashboard Reviews
Once you know which numbers you're going to look at and with what frequency, you need to develop the rhythms required to stay connected to them, reviewing them with your team or inbound marketing agency and taking any necessary action.
For instance, we have sessions like this with our clients every month, going over the good, the great and the not so great – with plans on how to improve the not so great in the next cycle. This works very well for moving a growth-driven design or conversion optimization effort forward.
Take Action Post-Review
The real value stems from the action plan that comes out of the review. After you take a look at your performance, come up with a plan that includes very specific actions. These items should be assigned to individuals and have measurable improvements associated with them.
A few months ago, for instance, we looked at the number of inbound links on our site. We identified 198 inbound links and wanted to drive that number up to 500 over time. We set up specific monthly goals for the rest of the year, with the objective of hitting 500 by January 1, 2016.
We gave some people specific tasks associated with driving more inbound links, and we agreed to monitor these weekly instead of sporadically (as we had been doing in the past). You have to keep a close eye on this work to make sure it's delivering the expected results. Our early check-in showed an increase from 198 to 215 in just one week, so we're moving in the right direction.
Rinse And Repeat
One of the benefits of inbound is that it's highly repetitive. You do a lot of the same tasks over and over again, week after week and month after month. Now, you might do them differently in an attempt to drive results. That's the essence of growth-driven design and conversion optimization. You're blogging, publishing, starting conversations, tweaking landing pages, testing new CTA buttons and more – every single month.
You want to settle into a rhythm and let that play out for at least four to six months while you see what impact your actions are having on any of your desired outcomes. If, for example, you make wholesale changes to your website, you should expect to see an increase in site-wide conversion rates. While you might be monitoring that daily, you're not going to come up with an action plan as frequently. Hold those ideas for your weekly dashboard meeting.
Over time, this will become second nature, and the results will follow. We've seen this over and over again. While the monthly improvements might seem modest, month after month of modest improvements always adds up to a 10x improvement in visitor traffic and 5x to 6x improvement in leads generated. These numbers are then sustainable and repeatable, providing you with the Marketing Machine your business has been searching for since the beginning of time.
Start Today Tip – Start thinking about ongoing optimization as more of a regular task instead of a one-time improvement. Change your perspective about your website, like we wrote about yesterday, and start thinking about what you need to do to improve performance every single month. Identify your most important metrics, start tracking them and then respond to what you see with a defined set of action steps. The results will impress you.
Square 2 Marketing – Leading The Reality Marketing, Inbound Marketing And Inbound Sales Revolutions!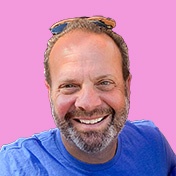 Mike Lieberman, CEO and Chief Revenue Scientist
Mike is the CEO and Chief Revenue Scientist at Square 2. He is passionate about helping people turn their ordinary businesses into businesses people talk about. For more than 25 years, Mike has been working hand-in-hand with CEOs and marketing and sales executives to help them create strategic revenue growth plans, compelling marketing strategies and remarkable sales processes that shorten the sales cycle and increase close rates.