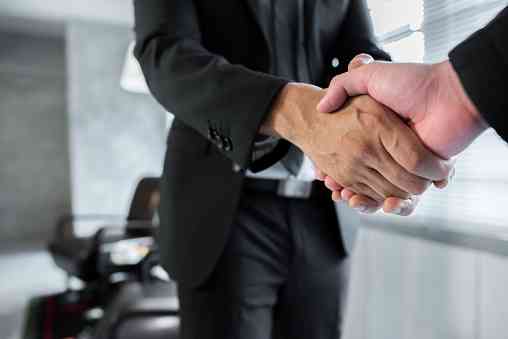 Getting Leads Is Just The First Step; Closing Inbound-Marketing-Generated Leads Is The Ultimate Goal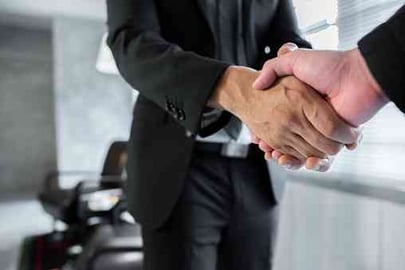 Inbound marketing is working. You're getting leads from your search engine optimization, website and content programs, but that's not the end game. The CEO won't be recognizing you at the next company meeting for leads — she wants new customers.
Your inbound marketing program is incomplete if it doesn't have strategic, well-thought-out and experience-oriented lead nurturing campaigns. These tactics allow you to continue the conversation with prospects while they work through their buyer journey. Do this effectively and you'll have these people asking to speak with your sales reps at a very high rate.
Here are five techniques proven to turn marketing-qualified leads into sales opportunities and new customers.
1) Use Prospect-Centric, Value-Oriented Bottom-Of-The-Funnel Offers
Almost every program we review is missing this key element of solid marketing. Most companies' bottom-of-the-funnel offers are "contact us," "free demo," "free trial," "free consultation" or, the worst, "speak with a sales rep." Who wants to speak with a sales rep?
Instead, create offers that deliver value. Grade, score or assess their current work, and with that assessment offer ideas that they can use immediately. This incents them to connect with you because you're going to share helpful tips. You'll be making a deposit before you request a withdrawal. You'll be getting to know them, so you'll be better equipped to provide insightful guidance.
2) Create Personalized And Contextually Relevant Lead Nurturing Emails
A big advantage of marketing software is the ability to automate the delivery of nurture emails. That's fine, but if you want your nurture campaigns to work better, you'll have to segment your leads into smaller buckets and create more contextually relevant emails. People with content challenges get email series one. People with data challenges get email series two. People with website issues get email series three. Yes, the emails are personalized to the individual and their company, but they're also personalized to their specific challenges and pains.
3) Prove You Know Your Prospects

'

Pains By Doing Some Light Research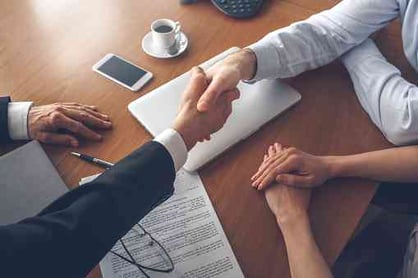 If your industry is like most, almost everyone in your market faces common pains, challenges and issues. Including these in a generic way adds a sense of urgency to your nurturing and it allows you to insightfully offer solutions to those challenges.
If you want to add advanced nurturing to your list of priorities, further segment your list by types of challenges and then slot these people into those nurturing campaigns. For example, if your lead identifies reporting as their biggest challenge, get them into the nurturing campaign that talks about reporting, provides reporting-oriented ideas and offers additional reporting content for them to digest.
This is going to have a major impact on the quality and number of leads you're able to create for your sales team.
4) Provide A Steady Flow Of Educational Insights That Make Your Prospects Smarter
One of your goals with this process is to help educate your prospects and make them smarter about what you do and how you do it. You want to position them as heroes within their own organization. The smarter you make them, the more likely they are to hire you and your company.
By including insights along the way, your email campaigns become much more valuable to your prospects. They get shared within their own organization, your company is elevated from trying to sell to trying to help and you're building the emotional bonds necessary for your sales team. More than anything, they separate you from other potential competitors and help you deliver the experience that proves your company is going to be the kind of partner they're looking for — not simply good at selling but great at adding value.
5) Engage And Align The Sales Team To Complete The Click-To-Close Experience
By keeping the ultimate goal in mind (closing the lead), you'll start thinking about a seamless click-to-close experience as opposed to a separate marketing and separate sales experience. This is going to get you thinking about the hand-off from marketing to sales. After a prospect requests a call with your sales reps, the education, insights and guidance should continue.
Sometimes, sales reps give up on this approach because they're trying to "close" the prospect. Work with sales to stop closing and start guiding. They'll see immediate lift in their own close rates, and you'll notice a shorter sales cycle, which adds a lot of revenue realization in shorter time frames.
Ultimately, marketing and sales should be working together to create an ongoing conversation that starts with your website and runs through nurturing and down into the actual sales process. It finishes with prospects who sign and comment on the remarkable experience they had during your company's new client onboarding process.
At this point in your prospects' buyer journey, it's all about the experience. I hate to sound like a broken record, but it's true: The better you educate them, the better you take care of them, the better you guide them and the smarter you make them, the more likely they'll be to reach out and engage with your sales team as a viable sales opportunity.
The truth is 90% of your leads won't be ready to speak with you. The experience you create for all of these people is going to have a big impact on what percentage end up at the bottom of your funnel wanting to speak with one of your salespeople. This marketing-qualified lead (MQL) to sales opportunity conversion rate is a little-known number that you'll want to track. It's an excellent indicator of how effective your lead nurturing best practices are at moving people through your funnel.
Square 2 Marketing – Innovating Marketing And Sale To Match Today's Buyer Behavior!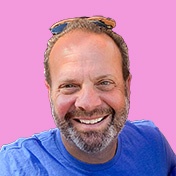 Mike Lieberman, CEO and Chief Revenue Scientist
Mike is the CEO and Chief Revenue Scientist at Square 2. He is passionate about helping people turn their ordinary businesses into businesses people talk about. For more than 25 years, Mike has been working hand-in-hand with CEOs and marketing and sales executives to help them create strategic revenue growth plans, compelling marketing strategies and remarkable sales processes that shorten the sales cycle and increase close rates.