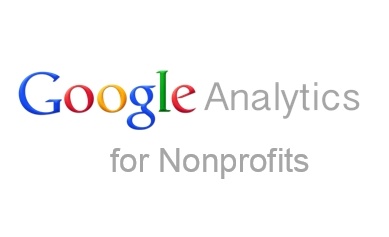 Modern Nonprofits have come a long way in their marketing efforts. Just as the business world has seen a dramatic shift from outbound to Inbound, Nonprofits have followed suit and become fluent in approaches like email, social media, and content marketing.

As a Nonprofit marketer, you may be looking for new ways to track your success and improve your online presence. Google Analytics is not only a free way to do this, it provides industry leading insights into activity on your website. Here are five simple metrics and reports to get familiar with ASAP on Google Analtytics: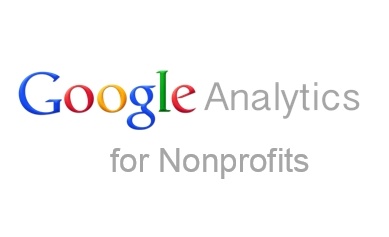 Dashboard Metrics
When you first log into Analytics, you'll have a nice look at some overview metrics on the home dashboard. Although these are pretty surface level, they paint a nice broad picture of how your site is doing.

After setting the timeframe you'd like to view data for (top right corner), take a peek at your visits VS unique visitors. If you're confused on the difference, one is overall traffic and one is unique people who contribute to that traffic. If you have a lot of repeat visitors, you can expect your unique number to be significantly less than your total visit number.

The three most important metrics on this dashboard are Pages per Visit, Average Visit Duration, and Bounce Rate. As a general rule, you want to increase the first two and decrease the third.

Pages per Visit and Visit Duration are measurements of whether your site is engaging your audience. There's no perfect number for either, but keeping people on your site for longer, and giving them more content to consume, is the goal.

If you have a high bounce rate (anything over 75%) it means that high volumes of people are coming to your site, viewing one page, and leaving without clicking to another. As you might imagine, this is directly related to pages per visit and can be improved by adjusting your site content to better meet the information seeking habits of your users.

Check out Google's Behavior Flow reports for help with this.





Most Viewed Pages
Are you curious which pages on your site are the most popular? You should be, because those pages should help to dictate the type of content you create in the future.

To find out what your most viewed pages are, locate the Behavior drop down on the far left side of your screen. Click it, then click the Site Content drop down. You'll see four options: All Pages, Content Drilldown, Landing Pages, and Exit Pages.

I'd suggest first checking out All Pages. Remember to set your desired time range in the upper right corner, then you'll have a clear view of the pages that had the highest traffic during that period.

Beyond just traffic, you can also see other important pages metrics like average time on page, bounce rate, and % exit.

If you'd like to see your most trafficked pages by category, click on Content Drilldown back in the lefthand navigation bar. This gives you a picture of the highest trafficked categories of your site, and you can click through each category to see the most popular pages in each category.

Again, all of this information should be used to help plan your upcoming content, with a focus on the types of pages performing highest in these reports.



Most Exited Pages
For the same reasons you want to see the pages that perform well, you'll also want to keep tabs on the pages that have the highest exit rate. Like you may have guessed, this information is also found under the Behavior > Site Content Dropdown.

Look for common traits on your highest exit pages: do they have a Call to Action for the user? Or, is it possible people are exiting these pages because there's no "next step" for them to take on your site?

Exit rates can also spike due to usability features like load time, aesthetic layout of the page, and so forth. Any page that has a bounce rate over 80% should be considered high priority for optimization, especially if it's a donation page.



Referring Sites
One of the coolest things about Google Analtyics is it's ability to track not only what's going on throughout your site, but also how users are getting there.

If you're wondering why you should care what people are doing before they get to your site, consider the importance of context. A user coming to your site from a search engine is likely in a much different mindset than a user coming from social media.

To find out which sites (and links) are pointing the most traffic to your site, click Acquisition in the far left navigation bar. Then, click All Referrals.


This report shows you not only which sites are driving traffic to your site, but the value of the traffic coming in. In the image above, we can see the Joomla Magazine is driving over 2,700 visits - but LinkedIn is driving traffic that spends over :30 longer on the site!

If you have Goals set up, you can also see which sites refer traffic that completes goals. The same goes for eCommerce transactions, which reminds me...


eCommerce Conversions
Before you say "We're a Nonprofit, we don't do eCommerce!" - give me a chance. As a Nonprofit org, you're likely collecting donations online. If not, I highly suggest you get that set up immediately.

Did you know that Google can track information about your donors (reffering sites, search keywords, pages viewed on site) in the same way it would track an eCommerce purchase?

Simply set up eCommerce conversions to track donation transactions, and you'll have insights into incredibly valuable information about donations. This includes options like rate of donations made by type, sources driving the most transactions to the site, and time elapsed between first site visit and donation.

Like I said, if you're not already collecting donations online - this is absolutely the time to get started!
If you'd like to take your Analytics skills to the next level and really wow your team, Allie has written a great article here on setting up Analytics dashboards. These help visualize all of the data that's stored in your Analytics account.
PS. Don't have Google Analytics set up yet? No judgement here. Check out this article to learn how to sign up, embed the Google tracking code on your site, and start seeing all this valuable data (and so, SO much more!)