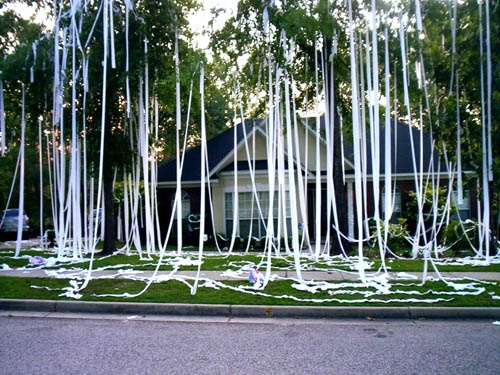 Stop Sending Your Marketing Dollars Off To Die
In yesterday's post, I walked through seven Halloween-themed "treats" to enjoy when looking to drastically and quickly improve your inbound marketing results. In the spirit of Halloween, today's post is another seasonally-themed list.
Many clients come to us with inbound marketing programs or campaigns that are in serious distress. Across hundreds of engagements and years of experience with inbound marketing, we've found a handful of critical mistakes that are frighteningly common in unsuccessful programs.
Here are seven "tricks" you should avoid when using inbound marketing: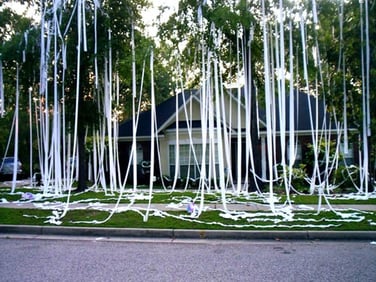 1. Skipping marketing strategy and jumping right to marketing tactics.
It's natural that everyone wants to start with the fun stuff like websites, blogging and email marketing. But don't do it. It's a waste of time and money. You won't be happy with the results. You have to start with strategy. What are you going to say, to whom and when? How is it going to grab their attention and how do we perfectly orchestrate all the inbound tactics we need to hit our goals? This work has to be done first.
2. Thinking you don't have to be different from your competitors.
If you look like and sound like your competitors, how do you expect your prospects to select you over them? This might feel safe, but it's not. You might think, "Well if they do it, it must be right." It's not. If you're not remarkable, you're invisible.
3. Not properly integrating all your marketing tactics seamlessly.
As we've mentioned, inbound marketing is complicated and requires a lot of creativity to make it work. If you don't perfectly connect web, social, content, search, conversion, influence, email, nurturing, outreach and messaging, you're going to be disappointed with the results. It won't be inbound marketing that fails, it will be your execution that fails.
4. Not using the right offers on the right pages of your website.
Your website needs to work differently than it did a few years ago. It's not an online brochure. It needs to deliver an experience and it needs to be thought through so you have pages for every persona and every stage of the buyer journey. These pages then need to be seeded with offers that are perfectly mapped to those personas and their stage in their journey. This is how you drive an 8% to 10% site-wide conversion rate and massive lead generation.
5. Not having an ongoing inbound marketing optimization effort.
What we do on day one is going to be different than what we do on day 30, day 90 and day 220. Inbound is a continuous improvement, data-driven, results-focused methodology. That means we see what's working and we respond. We see what's not working as well as expected and we adjust. We see what's not working at all and we stop it. If you can't optimize, you can't deliver results.
6. Putting an inexperienced team on your marketing.
Inbound marketing might sound like what you've been doing, but it's not. You can't assign it to someone who has never run an inbound program before. You can't give it to someone who has done it once, twice or four times. All this will do is delay your results while they learn what to do. Instead, find resources who have experience doing this over and over again for a variety of businesses in a variety of industries.
7. Having unrealistic expectations around the results from your inbound program.
If you don't start your journey toward inbound with realistic expectations, you're going to be disappointed and probably give up prematurely. Honestly, what options do you have? More cold calls? Direct mail? More trade shows? It's going to be in your best interest to hang in there and work harder to get it right. Don't expect 100 new leads each month. Don't expect those leads to all be ready to buy from you today. Instead, work with experts and evaluate your current state, come up with reasonable growth goals and then invest properly to drive to those goals.
Inbound marketing takes a lot of practice and the goal of an article like this is to share our experiences with everyone attempting to generate leads from their inbound marketing. If you had a little fun and learned a little something along the way, then we feel like we've made the community of people using inbound a little more knowledgeable and hopefully a little more successful.
Square 2 Marketing - Inbound Results Start With ME!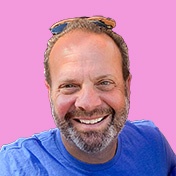 Mike Lieberman, CEO and Chief Revenue Scientist
Mike is the CEO and Chief Revenue Scientist at Square 2. He is passionate about helping people turn their ordinary businesses into businesses people talk about. For more than 25 years, Mike has been working hand-in-hand with CEOs and marketing and sales executives to help them create strategic revenue growth plans, compelling marketing strategies and remarkable sales processes that shorten the sales cycle and increase close rates.