Inbound Marketing Is All About Testing, Experimentation And Optimization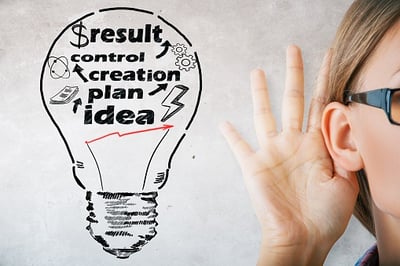 As the chief revenue scientist at Square 2 Marketing, I'm constantly experimenting on our own marketing, sales and revenue generation. Currently, we're in the process of experimenting with new dashboard technology, elevating our sales process experience and adjusting delivery confirmation all with one single mission in mind — drive additional revenue for our clients.
Along the way we've collected an encyclopedia of tests and demand generation experiments that have produced positive results, and we regularly roll those out for our clients. We want companies working with us to benefit from the rich and extensive experiences we have getting results for our clients. Why recreate the wheel when we already know how to adjust and optimize marketing programs to drive increases in leads, new customers and revenue?
Here are five of the conversion rate optimization experiments we regularly deploy for clients that have underperforming website landing pages.
1) Revise The Headline
One of the first areas for testing landing page conversion is the headline because it's one of the first areas your prospects are looking at. First, does it match the CTA button copy? I've seen plenty of well-designed landing pages that miss the mark on this. I've also seen some great marketers bury the lead here by putting the better copy in the sub-head and mailing in the actual headline copy. Don't do that. Make sure the headline is disruptive, compelling and emotional so people want to convert.
Don't over-engineer the headline. I've seen brilliant marketing writers create the most elaborate headlines that sound great but don't resonate with the visitor. They're well written, but they've lost the ability to clearly tell the visitor what they'll be getting if the click the big orange button below the form. Write for conversion and for the person visiting the page first. Write to show how good of a writer you are second.
2) Reduce The Number Of Form Fields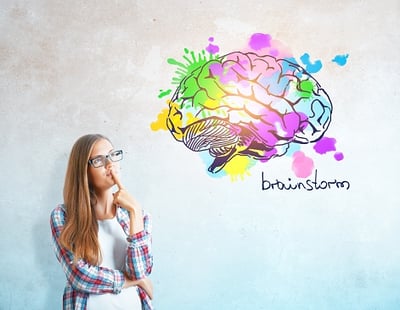 Our friends at Unbounce published a infographic that shows how one of their clients increased conversion rates on a landing page by 120% by reducing the number of form fields from 11 to four. This is one of the easiest landing page experiments you can run because reducing fields on a form is simple.
Typically, we try to guide clients down this path when it comes to what information they want to collect on a form. First, are you going to do anything with the data? If you're not going to segment, score or redirect based on the information, then leave it out. Next, what type of page is this? Pages at the top of funnel must have fewer form fields because the visitor isn't ready to share more. Middle- and bottom-of-the-funnel landing pages can have longer forms because those people are further along in their buyer journey and theoretically more comfortable with your company.
Keep in mind that generally, the longer the form or the more fields, the lower the conversion rates.
3) Revise The Copy, Use Bullets And Share Details About What They'll Learn
Let's slow down just a bit to go faster. Everyone wants the secret to success, but the reason you can't read a book, get all of the tips you need, implement them and then watch the results skyrocket is because almost every situation is a little different.
The best way to do this is to think through the experience as if you were the visitor:
You're on a website page and you see the CTA button.
The copy and design attracts your eye, so you click on it.
You land on the page, read the headline and start skimming the copy (that's right, you only skim).
You look at the picture of what you might get if you fill out the form.
You then decide if it's worth the risk and your time to fill out the form and hit the button.
If you are successful, you'll be looking at a 40% to 60% conversion rate. Even if you do a good job, you'll lose four to six out of every 10 visitors.
However, what this shows you is how much attention people actually pay to the copy. Yet how many landing pages do you see with line after line of copy? No one is reading it all. Take your long copy strings and turn them into three or five bullets that start with a verb like learn, discover, create, uncover, resolve or master. Then give people the three to five key lessons they'll discover if they download your offer. That's it. Now they can skim it and in just seconds they'll see exactly what's in it for them.
4) Change The Image
Since no one is reading all of the copy, the image on the page is critical. People are looking at the image, they're checking the title to make sure it matches and they're deciding if it's worth their time. Does it look professional? Does it look substantial? Do I think I'll learn anything? When the image is non-existent or the image looks modest (or dare I say unprofessional), the result is usually no conversion.
When the image is creative and attractive, you're more like to generate a conversion. The tests you run with the image swap are also very easy. Simple A/B testing with different images will give you data points to make solid decisions in no time.
5) Add Offer-Specific Testimonials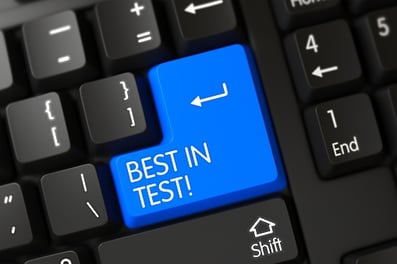 No one believes you. They know this landing page is just a big trick to get them to share their email address and contact information. They're skeptical. Marketers ruin everything, so why not landing pages, too?
But if you include a testimonial from someone who looks like your visitor and sounds like them, and if that testimonial clearly lays out in a sentence the value they received from the offer, you're going to see increased conversions.
Again, you can execute and evaluate a simple test in a week's time, depending on the amount of data points on the landing page selected for the test.
I think it's important to understand that while we start with general best practices, every client is a little different. I'm sure you'd agree that your business is unique. Very few businesses respond in a similar way to the marketing we deploy. This is one of the major challenges associated with inbound marketing. Just because something worked for a plumber, contractor, architect or engineering firm doesn't mean you'll be able to get it to work for a software company, professional services firm or manufacturer.
You need extensive experience with a testing methodology and an operationalized optimization methodology that efficiently and continually adjusts the marketing tactics to drive results. This is one of the most important aspects of working with agencies in the inbound marketing space. Make sure your agency has this ability. Make sure you ask enough questions and demand enough examples of how work in the optimization phase of the engagement produced meaningful business results.
Square 2 Marketing – Innovating Marketing And Sales To Match Today's Buyer Behavior!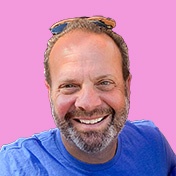 Mike Lieberman, CEO and Chief Revenue Scientist
Mike is the CEO and Chief Revenue Scientist at Square 2. He is passionate about helping people turn their ordinary businesses into businesses people talk about. For more than 25 years, Mike has been working hand-in-hand with CEOs and marketing and sales executives to help them create strategic revenue growth plans, compelling marketing strategies and remarkable sales processes that shorten the sales cycle and increase close rates.