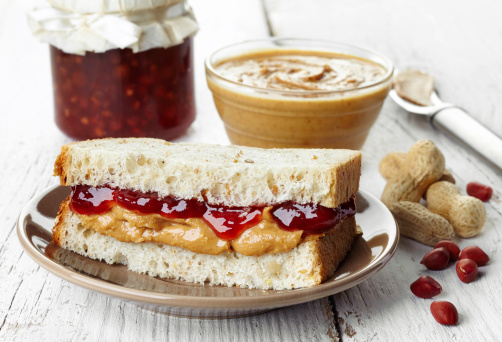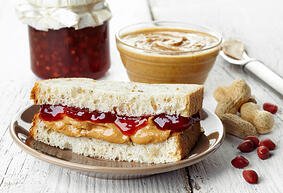 Social media and inbound marketing go together like peanut butter and jelly, Lucy and Ricky, Batman and Robin.
But, did you know that there are some easy ways to use social media to improve the performance of your inbound marketing program?
Here are five of the best upgrades we've seen over the past few years.
Facebook Dark Posts – These are still new, and our internal testing isn't complete. (For those of you who don't know, we run tests for all new inbound marketing tactics before we introduce them to clients.) Facebook Dark Posts are paid posts that show up in your news feed based on the targeting information in it.
For example, if you post that you're headed to London for the week of July 4, you might find a link to hotels in London. Very tricky, very new, but very effective. As we get a little further into our testing, I'm going to share more results with you. To learn more about dark or unpublished posts on Facebook, click here.
LinkedIn Publishing Platform – Some of you may know that you are now able to publish blog posts to the entire LinkedIn community. You have to be approved as a publisher, but this process is quick. It took us only a couple of days, and we've had clients approved in a couple of weeks. Once approved, you have free reign to post your content to the publication platform.
Make sure you are creating original content that your target audience cares about. Be controversial – don't be shy to state your opinion. Remember, your competitors are going to get out there, too. Even if you're out there first, others are bound to follow. Use your first-move advantage to set the market. With a CTA button and a link back to your site, you're going to generate new website visitors and get new people to share your content.
Instagram To Connect With Millennials – Believe it or not, Facebook is already out for the younger crowd. Don't get me wrong, we are still huge supporters of using Facebook to connect with your target prospects, but if you want to attract anyone under the age of 20, Instagram has to be on your radar.
Set up an account, start following people with large sets of followers and begin telling your story with pictures. This is especially important if you're recruiting from a pool of younger talent. It might just differentiate you enough to help you land that hot, young programmer or writer.
Google+ For Search – This social network has taken a lot of criticism over the past few years. I've even heard people talk about how no one uses it. But, some of the facts might surprise you:
Google Authorship (which boosts your search rankings) can only be set up if you have a Google+ account.
The Google+ mobile app was used by 30 percent of smartphone users between April and June of last year.
Google+ users are ranked higher in search than users of other social media platforms.
Websites using the +1 button generate over three times more visits than sites that don't.
Google+ is the second largest social media platform (behind Facebook), with over 350 million daily active users.
If you want people who are searching on Google to find your business, you should make Google+ a key component of your social marketing strategy.


Twitter For Sales – Here's something you probably didn't know: You're able to use Twitter to close more deals, especially enterprise-level ones at big companies. First, Google the names of the people you want to connect with, and find their Twitter handles. Then, follow them on Twitter and keep an eye on what they are talking about. Connect with and direct-message them personally.

Mention their favorite sports team, the city they live in, a restaurant they like or maybe even their new hobby. Before you know it, you'll have made new friends and connected with them emotionally. Now that they are able to see what you do and who you do it for, it's easy to bring the conversation around to professional issues. Before long, you're likely to have a meeting or phone conversation set up. It might not be inbound marketing, but it's not outbound, interruptive advertising either. It fits your budget and uses the new marketing tools that everyone has access to. Give it a try.

If you haven't jumped into the social media pool, you're a billion users too late. Stop wondering if this is right for you, and get started.

Start Today Tip – At the very least, make sure you have corporate social sites on Facebook, Google+, LinkedIn, YouTube, Pinterest and Twitter. And, ensure that those sites are complete, not partially populated. Your prospects are looking for your social sites right now, and if they see incomplete ones, it looks bad for you. Next, dedicate someone to adding content to your sites. Again, sites that haven't been updated in months make it seem as though you don't care. Get posts, videos, pictures, articles, etc., up on all of these major sites so that it looks like you've "got it going on." Your next step should be to use these sites to help you get found, get leads and close sales ... but that's for another post.
Square 2 Marketing – Leading The Reality Marketing And Inbound Marketing Revolution!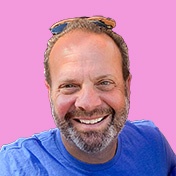 Mike Lieberman, CEO and Chief Revenue Scientist
Mike is the CEO and Chief Revenue Scientist at Square 2. He is passionate about helping people turn their ordinary businesses into businesses people talk about. For more than 25 years, Mike has been working hand-in-hand with CEOs and marketing and sales executives to help them create strategic revenue growth plans, compelling marketing strategies and remarkable sales processes that shorten the sales cycle and increase close rates.