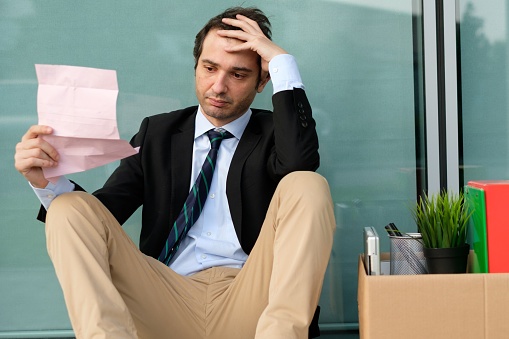 Why Rethinking Your Revenue Generation Strategy Might Be Your Best Option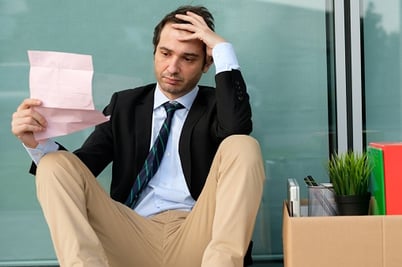 I know, it sounds dramatic. When we wrote the book "Fire Your Sales Team Today" we were hoping the title would grab everyone's attention. Who hasn't considered firing poor-performing salespeople? But that was not our intent. Our intent was to have you fire your sales team and then rehire them immediately under a different mandate: Guide instead of sell!
We wrote that book several years ago, and today it's probably more relevant than ever before. Your buyers are behaving in dramatically different ways, yet most companies are still running sales and marketing playbooks from the 1990s. It's time to toss those playbooks in the trash and start again with a "click-to-close" system that attracts prospects to you, converts them from visitor into lead, actively nurtures them from lead to sales opportunity and then efficiently helps them understand why your company is the only one they need to select.
This revenue generation machine is scalable, predictable, repeatable and efficient at producing a regular flow of leads, sales opportunities and new customers.
Here's what's wrong with the current sales and marketing playbook, and how this new approach to revenue solves each of the challenges you're facing today.
We Don't Have Enough Leads
There's only one solution to not having enough leads: You'll have to drive more people to your website and then improve your ability to convert those visitors into leads. This is pure inbound marketing 101. If you need leads in the short term, you'll need demand generation tactics to supplement the longer-term inbound marketing tactics. You'll also need a bigger budget to support both approaches. If you can be patient and you have time to let the inbound work percolate, then you might not need the demand gen tactics and a lower budget may be OK.
Take a hard look at your team members: Do they have the skills to drive an inbound and demand generation program? Do they have the experience to plan it, build it and then optimize it? Do you have the right agency (or agencies) to help you? Now that marketing is 100% measurable, answering these questions should be easy. Either they've been doing it right or they haven't. Now might be a good time to consider other options.
SOLUTION: Find out exactly how many leads you need and build a lead generation program with both demand generation and inbound marketing tactics to bring in enough leads to fill up the top of the funnel. This should not be a guess; it should be a mathematical model you use to calculate how many leads you need. If you need help with this, we can help you figure out exactly how many leads you need.
Our Sales Process Is Unremarkable And Inconsistent
Ever been on a sales call with a sales rep and as they're describing your company, products or services, you wonder what company they're talking about? Of course, we've all had those experiences. If you have five reps, it's likely that your five reps have five different sales processes, five different stories and five different sets of materials they use to tell your story. Not good. In fact, it's more than not good; it's dramatically impacting your ability to get new customers and drive revenue. It has to change immediately.
Your sales process, and more directly the experience you give your prospects, is the most important part of getting new customers. Recent research shows that prospects are making their purchase decisions based on their experiences with your people, your website, your content and your sales process. It has less to do with price and more to do with your process.
SOLUTION: The secret to massive revenue growth is to build a strategically designed sales process that gives your prospects a remarkable experience, gets them emotionally connected with your company and makes them feel like hiring you is the safe move. Then make sure that everyone is executing this process the same way every time and tie it all together with technology like a CRM system. Now you have a scalable sales process that produces a steady flow of new customers and revenue.
We

'

re Not Leveraging Technology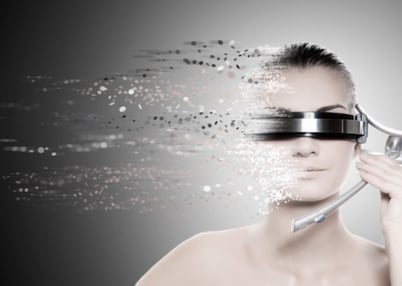 Spreadsheets, home-grown systems, CRM tools that you bought but no one uses — that has to end today. You won't be able to scale and grow your revenue without the right tools. CRM software for sales has never been easier to use, never been more affordable and has never had more power to influence your sales process to help you drive more leads and more new customers.
Today, marketing and sales technology like CRM help automate email delivery. You can set up a series of nurture emails that sales reps set and forget. The emails come from them personally and you get data on the performance of those emails. Do prospects click? Do they engage? Do they want to talk? You get notifications about when prospects visit your website, what pages they visit and how long they're on each page. Record phone calls for training or to capture prospects' insights. Gain insight into the overall performance of your sales process by seeing on a single dashboard how many leads you have, how many sales opportunities you have, how many proposals you've submitted and how many proposals you're expecting to close this week, this month and this quarter.
Now you can forecast better, make smarter business decisions and target areas of the funnel for upgrades that drive the top line in weeks, not months.
SOLUTION: Assess your current CRM solution. Does it do what the newer tools do? Are you using it? If not, why? It might be time to consider switching to something like HubSpot Sales Pro. The technology is perfectly aligned with the sales process and the experience you'll want to build. It's easy to set up, easier to use and affordable.
We Don't Have Insight Into Performance
Most business leaders only have insight into the business outcomes, such as hitting our numbers this month or missing our numbers this month. This has to change. When you realize that one of your sales reps has a 90% close rate on proposals submitted and another has a 40% close rate, you know where improvements are going to drive performance. When you see that one email produces an 80% click-through rate and engages highly qualified leads to turn them into sales opportunities while another email barely gets opened, you quickly see where you want to focus and prioritize.
This type of insight around revenue metrics is game-changing. Now you're making changes based on data instead of opinions or perceptions. You're making changes and then watching the data. When the data improves, your change turns into policy. If the data degrades, you run another test. This ability to optimize sales and marketing on the fly powers your ability to drive revenue.
SOLUTION: Create a list of key metrics that provide the insight you need to be sure improvements are impacting the sales and marketing area. That might be average length of your sales cycle or overall close rate on sales opportunities. You might find a handful interesting metrics, like average revenue per new customer or close rate on proposals submitted by sales rep. After you identify these key metrics, get a dashboard built in your new CRM or in one of the many free or even inexpensive dashboard tools, and start monitoring those metrics weekly. Soon you'll see improvement, because what gets measured ultimately gets done.
There Is No Way For Us To Optimize Performance Over Time
Now that we're talking about ongoing optimization, you need to look objectively at your team, either your internal marketing team or your agency. Do you have the scientists on call to help you analyze the data, gain insights, plan your experiments, run your experiments, interpret the data and create the action plan to take advantage of that learning? It's an entirely different skill set than what was historically deployed in marketing. It's an entirely different profile if you're looking for an agency to work with you.
Creative people are great, but revenue scientists are better. Perhaps you need a blend, but the creative resources are a lot easier to find than the sales and marketing scientists. Once you grab hold of people who can help you get the systems set up, who can help you with the data and who can help you drive performance, those are the partnerships you need to double down on.
SOLUTION: You need to build a methodology, buy the necessary technology or hire someone to execute an ongoing optimization methodology. This means your company has a process for optimizing sales and marketing performance. At Square 2 Marketing, the optimization methodology includes analyze, review, respond and act. We analyze the data, we review it to make sure we understand what it's telling us, we create a plan to respond to the data either with another test or with a change to our procedures and then we create an action plan to deploy the changes or execute the new experiments. Each month, this cycles through our entire organization across every client. The results speak for themselves.
Getting sales and marketing to work together and produce dramatic revenue gains for your company has never been easier. Today, aligning them with technology, tools and process helps deliver the revenue team that we wrote about in the book. It does take some innovation and some out-of-the-box thinking, but as Wayne Gretzky said, "you want to skate to where the puck is going to be, not where it has been." This is where business is moving. This is where you want your marketing and sales to be. The faster you get there, the better your company is going to be from a revenue perspective.
Square 2 Marketing – Innovating Marketing And Sales To Match Today's Buyer Behavior!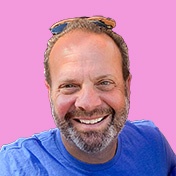 Mike Lieberman, CEO and Chief Revenue Scientist
Mike is the CEO and Chief Revenue Scientist at Square 2. He is passionate about helping people turn their ordinary businesses into businesses people talk about. For more than 25 years, Mike has been working hand-in-hand with CEOs and marketing and sales executives to help them create strategic revenue growth plans, compelling marketing strategies and remarkable sales processes that shorten the sales cycle and increase close rates.