It's that time of year again, the time of year when business owners, entrepreneurs, CEOs and marketing executives start thinking about next year. What are we going to do differently in 2014 to ensure we hit our revenue goals?
Doing the same thing you did last year and expecting different results is the definition of insanity, right? So, if we agree NOT to do that, then what should we do?
There are some must-have elements to a solid inbound marketing strategy, and they include persona creation, pain definition, remarkable solutions, tactical planning, goal setting, scheduling and a budget.
If you incorporate these elements into your plan, you are going to be well-prepared for 2014. Let's look at each of these in more detail.
Creating Personas – Don't spend one dollar on marketing without first establishing detailed personas for each of your prospect profiles. If you are unable to tell me the key characteristics of your prospects, where they spend their time online, what questions they typically ask and what challenges they face in their day-to-day lives, you're not ready to do any marketing.
Give each of your personas a name. Then, you are able to refer back to them to make sure that your marketing messages appeal to them. Remember, marketing is a people-to-people process. People, not businesses, make purchase decisions.
Defining Pain – In addition to understanding the psychographics of your target personas, you have to be intimate with the challenges they face in their day-to-day lives. What pains do they have that your products or services solve? You have to articulate these pains to create marketing messages that resonate quickly with prospects.
This is the first element visitors to your website are looking for. Does this company understand my pain? If they see that you understand their pains in the first 10 seconds, then you've got them.
Creating Remarkable Solutions – After they see that you understand their pains, they are then looking for how you solve their pains. "What do you do to help me and how do you do it differently than the three other companies I just spent 20 minutes looking at?" It has to be obvious, and it has to be dramatic. That's why we use the word remarkable. Being good is fine, but it's not enough.
Remember, if you say your people are great, your products are fantastic and your prices are fair, what do you think your competitors are saying? Here's a hint: They aren't saying that their people are average, their products are ok and their prices really could be a little less expensive. If your business isn't remarkable, it's invisible.
Tactical Planning – Creating the tactics can be complicated. There are many more tactics in an inbound marketing program than in a traditional advertising-based program. Each of the tactics needs to be planned out in great detail. For instance, an editorial calendar for your blog needs to be created upfront. What are you going to blog about and when? You need to do the same for your email campaign, and you need to decide if you want educational or newsletter-style emails.
Content marketing is key today, so what are you going to write about? What formats are you going to employ? How are you planning on connecting blog posts to long-form content? Where can you publish your content to drive new visitors to your website? All of these questions need to be asked and answered during the marketing planning process.
Goal Setting – One of the major advantages of inbound marketing is that it is very quantitative. Each of the tactics above is going to contribute a certain number of website visitors and leads. Make sure you set individual performance goals for each program, and make sure these individual goals roll up to match your long-term company goals.
For instance, if you want to add $1 million in incremental revenue in 2014, and each new client is worth $100,000, then you know you need 10 new clients. How many sales opportunities do you need to get 10 clients? Maybe 50? If 50 is the magic number, then you are probably going to need over 500 leads to get 50 sales opportunities and 10 new customers. Five hundred leads means you need about 50,000 visitors to your website. Do you have enough marketing to drive 50,000 visitors? If not, you have to adjust your plan.
Scheduling – Once you understand the goals, you are able to schedule out the tactical elements. When are you going to blog, email and post new content? When are the website upgrades going to be completed? How often do you want to blog and email your clients before they feel like you are bothering them?
Looking at your plan from this perspective allows you to see months where you are over-communicating and months where you might be under-communicating. It also helps you see how each element is connected and how they all work together to help you get found, get leads and hit your revenue goals.
Budgeting – Very rarely are marketing budgets aligned with revenue projections. However, this is the only way to effectively budget for marketing and contribute to revenue growth.
If you did $5 million in sales and spent $100,000 on marketing this year, don't expect to plan on doing $6 million in sales next year while reducing your marketing budget to $50,000 – it just doesn't work like that. Your marketing budget should be directly proportional to your business's top line goals. Bigger goals, bigger marketing investments are required.
Once you have all these elements thought out and written down (yes, you have to write them down), you are then ready to start implementing your plan for next year. You should start scheduling upgrades to your website, writing content, creating lead nurturing campaigns and working with your operations folks to make sure that the rest of the company is delivering on marketing's promises.
Start Today Tip – You don't have to plan alone. In fact, it's probably better to bring in a team of your key people to get their perspectives on the marketing you plan to execute. Sales people, operations and even finance people have valuable perspectives on different elements of marketing. While they may not be hip to inbound marketing and the tactics associated with it, they do know the customers, the operations of your company and what you are able to afford to spend on marketing. Plus, the more you include other people, the more vested they become in helping you execute your plan.
Square 2 Marketing – Leading The Reality Marketing And Inbound Marketing Revolution!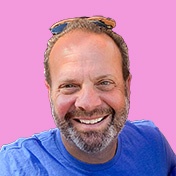 Mike Lieberman, CEO and Chief Revenue Scientist
Mike is the CEO and Chief Revenue Scientist at Square 2. He is passionate about helping people turn their ordinary businesses into businesses people talk about. For more than 25 years, Mike has been working hand-in-hand with CEOs and marketing and sales executives to help them create strategic revenue growth plans, compelling marketing strategies and remarkable sales processes that shorten the sales cycle and increase close rates.