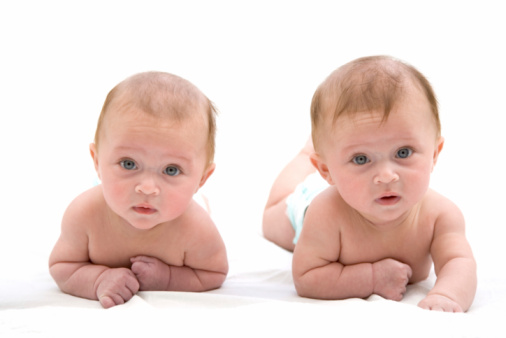 Before we start to help you understand how to properly navigate the duplicate content rules, we should first make sure we all understand exactly what qualifies as duplicate content.
One great way to understand how to work with Google is to actually ask Google. Google's Webmaster Tools provide a ton of valuable information on the duplicate content quandary.
Here is how Google defines duplicate content.
Duplicate content generally refers to substantive blocks of content within or across domains that either completely match other content or are appreciably similar. Mostly, this is not deceptive in origin. Examples of non-malicious duplicate content could include; discussion forums that can generate both regular and stripped-down pages targeted at mobile devices, store items shown or linked via multiple distinct URLs and printer-only versions of web pages.
If your site contains multiple pages with largely identical content, there are a number of ways you can indicate your preferred URL to Google. This is called "canonicalization," and it's a word that you should be familiar with.
I think it's important to note that Google's change in this area is not to inconvenience businesses, but to provide a better user experience for all of us. Its focus is on people who create content and deliberately duplicate it across domains in an attempt to manipulate search engine ranking and win more traffic.
Deceptive practices like this may result in poor user experiences when visitors see the same content repeated within a set of search results.
It's important to be aware of duplicate content on your site and properly tag that content with a noindex meta tag, which tells the search engine NOT to index the content. In the situation where your site has "regular" and "printer" versions of an article, and neither is blocked with a noindex meta tag, Google chooses one of them to list.
In the rare case in which Google perceives that duplicate content was placed with the intent to manipulate its rankings and deceive search users, Google makes adjustments to its indexing and rankings, which negatively impacts your rankings and could potentially have you removed from the Google index completely. In other words, your website won't appear in any search results.
But there are some steps to proactively address duplicate content issues and ensure that your visitors see the content you want them to see.
Use top-level domains – To help Google serve the most appropriate version of a document, use top-level domains whenever possible to handle things like country- or state-specific content. Google is more likely to see that http://www.example.de contains Germany-focused content than if you used http://www.example/de or http://de.example.com.
Syndicate carefully – If you place your content on other sites, such as www.business2community.com, Google always shows the version it thinks is the most appropriate. This might not be the version you prefer. If you want Google to rank the original content on your site, you should ask those who syndicate your material to use the noindex meta tag and prevent search engines from indexing their version of your content.
Avoid publishing blanks – Your website visitors don't like to see "empty" pages. Try to avoid these placeholder pages as much as possible. Don't publish pages for which your content is "coming soon." If you do have pages like this, put the noindex meta tag on them to direct the search engines away from these pages.
Understand your content management system – Each content management system displays website content in a slightly different way. Blogs, forums and related systems often show the same content in multiple formats. To illustrate this point, blog entries may appear on the homepage of a blog, in an archive page and in the news section of your site. Make sure you tell the search engines which entry you want ranked and which ones to skip over.
Minimize similar content – One of the more common ways client sites violate the duplicate content guidelines is when there are many pages that have similar content. In this scenario, consider expanding the page content to make it more unique or consolidate those pages into a single page. A great example of this is when you have multiple offices, all with very similar content. The way to handle this is to turn these multiple pages into one single page with all of your offices on that single page, or create more diverse office pages that really highlight the differences so visitors get a better flavor for those specific locations.
Taking a hard look at your content and making sure it's unique, original, creative and educational is a great way to start thinking differently about how you engage with your audience. At the same time, identifying those items that are duplicate and either removing them, making them original or using the proper tags to canonicalize them is going to help you get better rankings.
Start Today Tip – If you know your website contains duplicate content, you should probably go through and identify this content immediately. Google is serious about lowering your rankings and even removing you from search if it thinks you might be trying to deceive its ranking engine – whether you mean to do it or not. It's not hard to properly tag duplicate content, and it's even better to remove it. The sooner you start, the better chance you have of getting found, getting leads and driving sales in 2014.
Square 2 Marketing - Leading The Reality Marketing And Inbound Marketing Revolutions!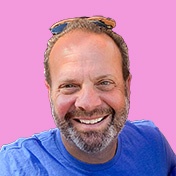 Mike Lieberman, CEO and Chief Revenue Scientist
Mike is the CEO and Chief Revenue Scientist at Square 2. He is passionate about helping people turn their ordinary businesses into businesses people talk about. For more than 25 years, Mike has been working hand-in-hand with CEOs and marketing and sales executives to help them create strategic revenue growth plans, compelling marketing strategies and remarkable sales processes that shorten the sales cycle and increase close rates.