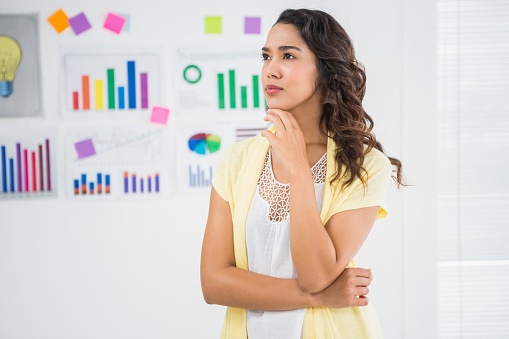 If You Want Leads And New Customers, Content Marketing Needs Strategic Thinking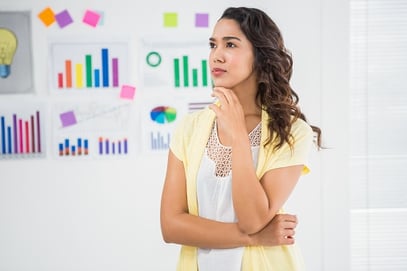 Your content marketing efforts must produce results. If you're not seeing leads from your content, if your content is not helping you close new customers and if your content is not pushing up your close rate and pushing down your sales cycle, then it's probably because you don't have the right strategy behind your content creation efforts.
There has been a lot of chatter lately about content marketing strategy and a defined methodology behind content creation. It's like people just realized you can't simply create content and expect results. We've been using our proprietary hub-and-spoke methodology to create content for years because it allows for incredible efficiency in the creation process, it connects the marketing tactics to tell a consistent and powerful story, and most importantly, it produces results.
Here are some advantages you should expect to see from a content strategy for your inbound marketing and demand generation efforts.
An Ongoing Conversation Across All Of Your Marketing And Sales Tactics
Your goal with content is to create an ongoing conversation between you and your prospects. The complexity arises when you look at the different profiles or personas of your prospects. Different industries, different roles and different types or sizes of prospects all require different conversations and therefore different content.
If that wasn't enough, you also have to map out the buyer journey and apply the right content in the right format that answers the right questions at the right time so that prospects feel like you're helping them, educating them and advising them — not selling to them. Content applied in this strategic way spans both marketing and sales. When applied strategically, content used in the sales process has dramatic positive effects on your ability to close new customers.
This mapping process across the prospect experience has to be done before you start working on creating even one blog article. Skip this step and you'll run the risk of creating content that doesn't produce results.
Increased Efficiency, Which Means Lower Cost To Create
Content creation can be expensive. Even if you're doing it in-house, you're talking about initial research, writing, editing, designing, setting it up on your website, creating landing pages, writing the copy for landing pages and producing the follow-up emails. It can take weeks to get all of the assets written, edited, designed and deployed.
If you're using an agency or freelancer to get your content out, you could be looking at $5,000 for all of the assets associated with a whitepaper or e-book. By thinking about efficiency, you can get additional assets from the initial effort that can potentially save you thousands of dollars and weeks of work. As an example, we typically curate original blog articles from long-form content to save clients money and increase our speed of delivery.
Improved Metrics And Overall Program Performance
Almost everything we do today has quantitative performance metrics associated with it. Content is no different. We have view metrics, conversion metrics and lead to new customers metrics. If the content isn't driving revenue, it's not working. We take this aspect of content strategy, delivery and measurement so seriously that on our content team every writer is assigned client metrics related to their work. Try doing that with freelancers or an outsourced writing team.
This obsession with metrics and performance hones their skills. They're not writing for our clients. They're writing for our clients' prospects, they're writing to disrupt and they're writing to get a prospect to take action. This kind of writing is different than journalism writing, creative writing or even standard marketing copywriting. Creating disruptive, compelling, emotional stories and packaging them in long-form (whitepapers), short-form (blogs) and micro-format (tweets) content is a skill that is hard to find.
A Methodology For Continuous Improvement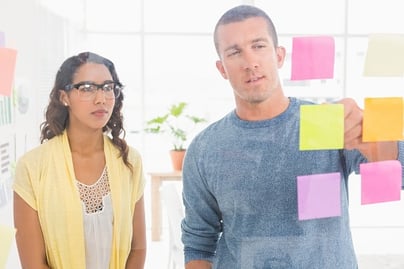 The other key aspect of strategy when it comes to content is your ability to keep getting better and to see improvements in the performance of your content month over month. Are your CTA buttons getting more clicks? Are conversion rates for your landing pages increasing?
Is your content getting viewed, downloaded and shared? Is the content moving prospects through the funnel? Is it contributing to shorter sales cycles and increased close rates?
If you start working to make these metrics better month over month, when you look back after 12 months of work you'll see some truly dramatic improvements. These kinds of improvements help you build a scalable, repeatable and predictable revenue machine.
Revenue Generation
Let's talk about revenue. Content isn't just about marketing. You can and should be creating content (some of the marketing content can be reused) for the sales process. For example, by adding a reference reel video at the point prospects request references can shorten the sales cycle by two weeks. By adding a short checklist during the consideration stage you can guide your prospect toward you and away from your competition. This is all about strategy and the thoughtful deployment of content with business outcomes in mind.
You should view everything you create as a strategic asset with a specific goal and mission. For example, never blog for the simple sake of blogging. Blog articles should rank, they must get views, they need to have subscribers, they should be generating shares and they have to support the sales process. These are highly specific and direct goals. The same goals need to be in place for long-form content offers, educational offers like webinars and other content assets like videos, slide decks or surveys.
Once you start thinking about content more strategically, you'll gain a new perspective on what you're creating, who it's for, what stage of the buyer journey it is designed to target, what goals you set for each piece of content and what action you expect your prospects to take when interacting with that content.
Square 2 Marketing – Innovating Marketing And Sales To Match Today's Buyer Behavior!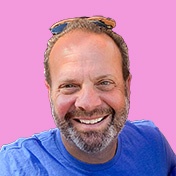 Mike Lieberman, CEO and Chief Revenue Scientist
Mike is the CEO and Chief Revenue Scientist at Square 2. He is passionate about helping people turn their ordinary businesses into businesses people talk about. For more than 25 years, Mike has been working hand-in-hand with CEOs and marketing and sales executives to help them create strategic revenue growth plans, compelling marketing strategies and remarkable sales processes that shorten the sales cycle and increase close rates.