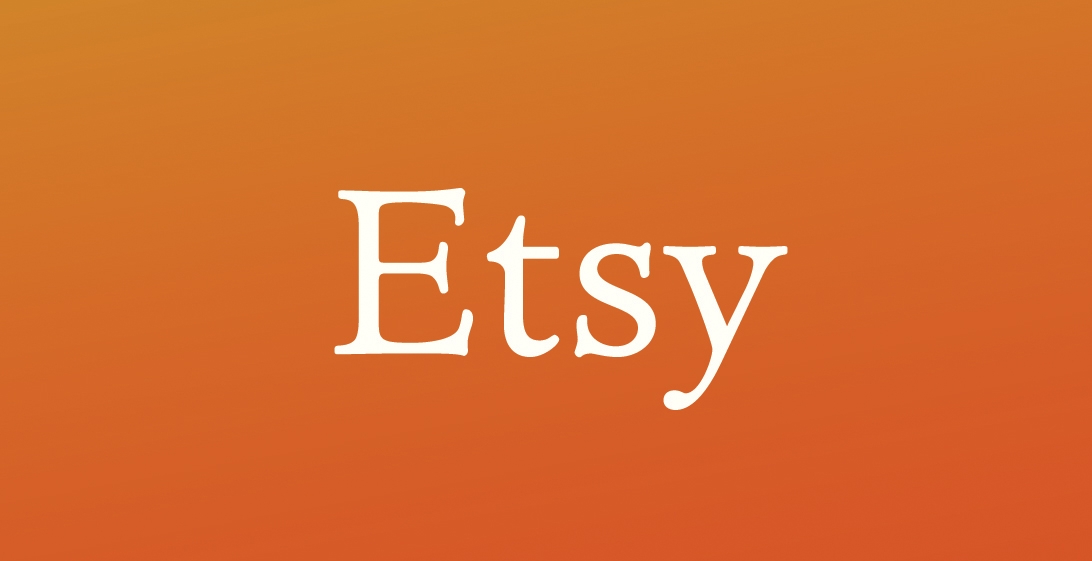 Etsy's community and crowdsourced identity are enviable: with over 690,000 new members each month and a 2012 revenue count of $895 million, Etsy stands tall in it's challenge of traditional eCommerce environments. Despite their DIY identity and community-focused user experience, there are multiple elements on the Etsy site that could be applied in just about any eCommerce context.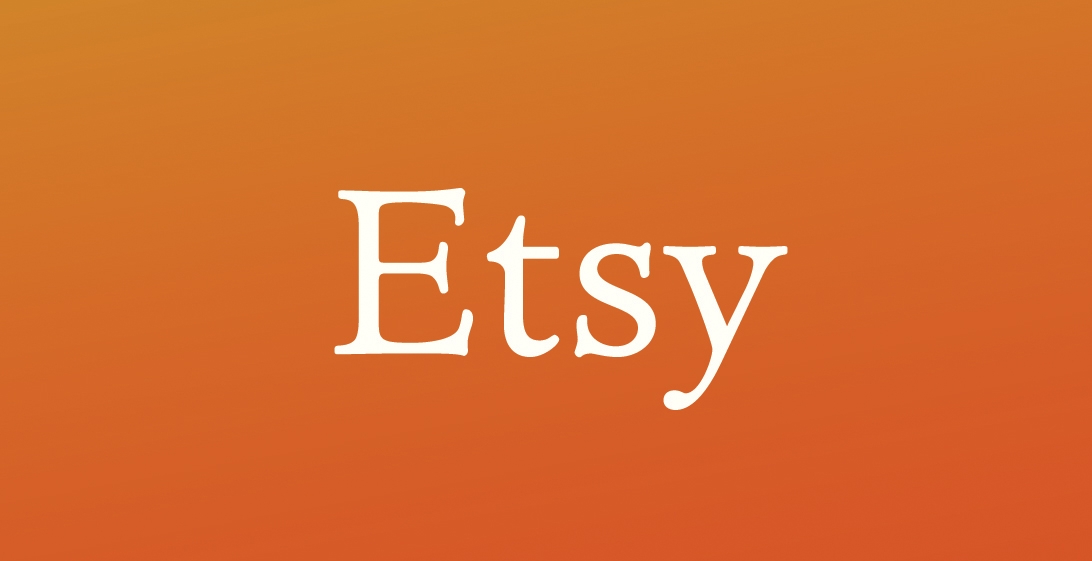 Let's start off with some Etsy fast stats (via Alexa):
Alexa Global Rank: 142
Alexa US Rank: 42
Bounce Rate: 24.5%
Average pageviews: 13.36
Average time on site: 9:52
64% of visitors come from the US, and 13% come from search engines
Users index above average for Female and College Educated categories (no surprise)
And here's how Etsy describes itself:
"Etsy is a marketplace where people around the world connect to buy and sell unique goods. Our mission is to re-imagine commerce in ways that build a more fulfilling and lasting world."
In the era of mass production and skyrocketing customer demands for convenience, Etsy has created a business model around focusing on the community part of commerce. You won't find a promise on Etsy's site guaranteeing the lowest prices or same hour shipping, because that's not the identity they've assumend.

Etsy empowers everyone from business owners to middle school school students to create, promote, and sell handmade goods which often fetch a higher price tag than comparable items on corporate Ecommerce sites.

Why? Because we live in an age of fragmentation, and people have consistently begun to respond more to contexts which foster both personal interaction and the establishment of a greater sense of self through supporting others. What better way to feel like a contributing member of society than to buy a handwoven hat from a housewife, instead of a $2.99 cap from Walmart?

I'm quite the Etsy fan, so I'll have to cut myself off here and forcibly move into the real meat of this article: a snap shot of what makes the Etsy website so enjoyable, and what other eCommerce site owners (like you!) can do to improve your users' experience in a parallel fashion:
Personalization
The first thing you'll see when you visit the Etsy website (at least on today's iteration) is a photo and link to learn more about one of their 30 million community members.

I clicked through to learn a little more about Claudia, and found out that she's a textured clothing and accessories maker from Uraguay. I was also able to see that she's made 188 sales on Etsy and has over 6,800 "admirers", akin to favorites.

Anytime you can provide users with a look into the people who make up your organization, you'd be amiss to not seize the opportunity. I realize that not every eCommerce store can realistically call out the faces that make up their organization, but sometimes featuring even a handful of visible identities can do the trick.
Personalization
No, I'm not struggling from a bout of amnesia and repeating myself. I'm shedding light on Etsy's Phase II of personalization, which shifts the focus away from the seller identity and onto the buyer experience.

Etsy has a plethora of features which fine-tune the shopping experience for each unique user: from Favoriting items and shops, to following friends, to saving your cart for an exceptionally long period of time.

That last one is notably relevant to me. I logged on to my Etsy account today to do a little digging around for this article, and found the following lingering in my shopping cart:


A baby gnome costume? Really?

I have no recollection of adding this to my cart, and I can safely say the moment of questionable buying intent was more than 30-days ago. Nonetheless, Etsy has faithfully remembered that at some point, I expressed an interest in buying a beard for a baby. And now that I'm seeing it there, with my name at the top of the screen, I'm feeling like I should probably go ahead and buy it for my friend's kid...

I'm digressing here, but you get the point: the more dimensions you can shine through to personalize the act of giving up credit card information online, the better chance you have at driving sales.
Customer Reviews
Pop quiz: what form of marketing has timelessly trumped all other forms and mediums of driving a sale? It's not online, it's not content, and it's certainly not TV ads: it's word of mouth.

There is no media buy you can orchestrate or online initiative you can implement that will ever have a fraction of the impact of a simple recommendation between two like-minded people. It's psychology, folks.

Being a site entirely based on the value of community, Etsy has taken great measures to foster word of mouth recommendations and customer reviews: from ratings, to testimonials, to the simple and low commitment act of favoriting a store: any time I view an item, I have a clear picture of what other people think about that product and seller.

Most eCommerce sites caught onto this concept long ago. But in addition to Etsy, there are a few others out there who are doing an exceptional job at giving the power to the people. Modcloth, for example, allows users to upload pictures of themselves wearing their items along with reviews.

Look for opportunities to give a theoretical microphone to your community and allow them to candidly share their experiences with your store and product. You'll be amazed how far a few recommendations can go.
Being a Resource
Ah, the eCommerce blog. This marketing medium is so valuable, and so underutilized. Etsy knows that their users love to purchase handmade items, so they've built a natural bridge into empowering their users to create handmade items of their own.

Browsing through the blog, you'll find countless articles on creating and sharing items that Etsy users relate to - but you'll also find posts on featured shops, seasonal items, and even niche topics like how to orchestrate your own Baroque themed wedding.

Most eCommerce sites have a blog of some form, but not many are commiting to it in the way Etsy has. Follow in their footsteps to publish whatever content resonates with your audience, and watch your user base grow.
Painting a Bigger Picture
If I asked you why you do your job, what would you say? 9/10 times, people will come up with a euphemism for "to make money". The trouble with this state of mind is that consumers are on to us, and they can spot a shallow organization a mile away.

It's no coincidence that even the most comodified brands in the world have made commitments to some sense of bigger purpose. McDonads donated over $358 million to charity last year, because even a company built on a $.99 cent burger knows that eventually, people will want to be a part of something bigger than the Dollar Menu (no pun intended).

Etsy makes it's bigger picture crystal clear in a blog post about their certified B Corporation status:
"We believe that business has a higher social purpose beyond simply profit. The B Corp assessment gives us a framework to measure Etsy's success against rigorous values and responsible practices as we scale as a company. Albert Wenger of Union Square Ventures, a longtime Etsy investor and advisor, puts it this way: "We believe that the best long-term stewards of Internet-based networks and marketplaces will focus on value creation for all participants instead of solely on shareholders. B Corporations provide a legal foundation perfectly supporting this much more comprehensive outlook."
In other words, this is a company not functioning exclusively to make money. They want to add value to all participants: from employeers to sellers to buyers. This holistic approach to community building encompasses all constituents, and gives an identity to the site which is a lot more multifaceted than simply buying and selling things online.

The bigger picture often takes many strokes and iterations to master, but when it becomes clear, it paves the way for engagement and advocacy in a much deeper context. If you can communicate that message on your page, you're building a brand that's valuable and lovable for much more than low prices or fast delivery.