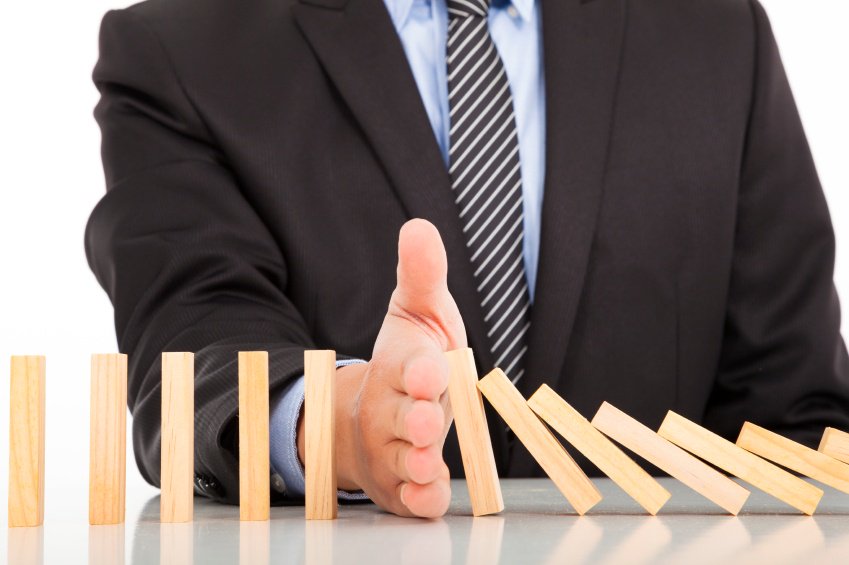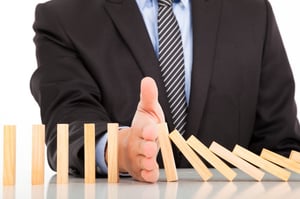 You got into the business world to make money. The bigger your company gets, the more profitable you become.
Of course you don't want to stay stagnant and see your profits suffer, right? Then why are you still using outbound sales and marketing? Sure, if you have no interest in growing your business you can certainly keep using outdated tactics. But we're sure that's not what you want.
When you're up against competitors with deep pockets that can easily outspend you in marketing and advertising, going head to head with them is a losing battle. Your cold calling, print advertising, and paid branding can get expensive very quickly. And honestly, these methods just aren't effective anymore.
You need an even-playing field. You need to reinvent your marketing and sales departments and use tactics that will bring you the customers and attention you need, at a lower cost. Traditional outbound marketing is a poor investment. If you want get new customers and grow your business, you need inbound marketing.
What Is Inbound Marketing?
Inbound marketing is the way to get new customers in order to grow your business and remain profitable and competitive in today's market. From content marketing and search engine optimization to social media and analytics, the inbound methodology will help your company get found by your target audience and then help them through every single stage of the buying process, from strangers to brand ambassadors.
With inbound marketing, you use the internet to your advantage. You see, people these days go straight to the internet to learn more about products or services, to research different companies, to read reviews and compare prices, and often, to purchase. In fact, 68% of online buyers spend considerable time reading content from brands that they're interested in. With inbound, you'll be there, at the right time and in the right place, armed with all of the content that your target audience will want during all stages of the sales funnel. And being this trusted source will increase your trust factor and credibility, and ultimately, lead to sales.
Cost Efficient and Effective
The easiest way to stunt your business growth is to run out of money for marketing and advertising—and you probably face this issue often when using expensive outbound techniques, like mailed brochures, billboard ads, and TV and radio commercials.
Inbound marketing is 61% less expensive per lead, making it very cost effective. It yields three times more leads per dollar, and is ten times more effective for lead conversion compared to outbound when you create an effective inbound marketing plan.
Sustainable
When you purchase space on a billboard or air time for TV, the leads you'll get, if any, will only last as long as your money is paying for those ads. Then, poof! The leads disappear. This isn't a great way to spend your money or grow your business.
Inbound marketing is sustainable. It's a long-term strategy that gets better and better over time. It'll take a few months before you start to see leads trickle in, but eventually, they'll flood in, on a constant basis.
That's because what you do online doesn't just go away. The blog posts you published today will continue to bring in leads months or even years down the road. All of those social media posts will accumulate, leading to more and more brand awareness over time. All of your inbound marketing efforts will snowball, exponentially bringing in more leads as the days and months go by. You'll get consistent results, which will allow you to grow your business over the long term.
The industry has evolved over the past few years, and if you want to continue to get new customers and grow your business in order to solidify your place in the market for the future, then you have to stop being stagnant and start implementing inbound marketing.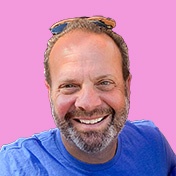 Mike Lieberman, CEO and Chief Revenue Scientist
Mike is the CEO and Chief Revenue Scientist at Square 2. He is passionate about helping people turn their ordinary businesses into businesses people talk about. For more than 25 years, Mike has been working hand-in-hand with CEOs and marketing and sales executives to help them create strategic revenue growth plans, compelling marketing strategies and remarkable sales processes that shorten the sales cycle and increase close rates.