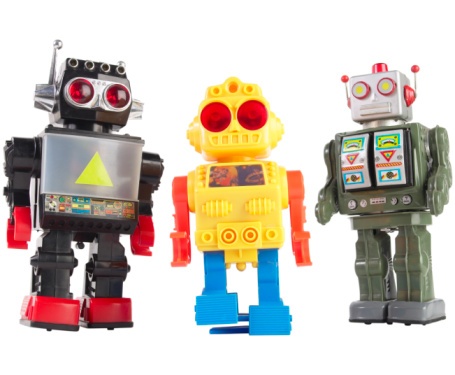 Marketing Automation And Sales CRM Tools Are Mandatory For Lead Generation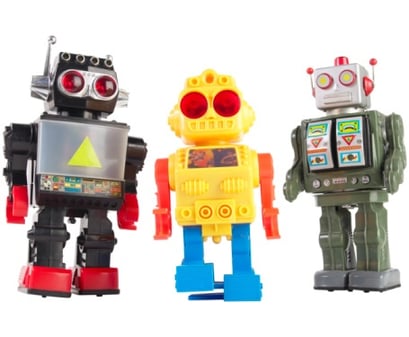 If you want the short answer, yes, you need a marketing technologist. How you go about acquiring that skill set is something we'll discuss. What your new technologist should be doing for you is also something we'll focus on in this article.
Marketing and sales have changed dramatically over the past five years, and they will continue to change even more quickly and dramatically over the next five years. How you use software tools will directly impact your ability to get more high-quality leads, close those leads and drive new customer revenue.
Here's how marketing and sales technologists are impacting business outcomes today.
Apply Technology To Your Process
We've written a lot about building a scalable, repeatable and predictable revenue machine. You can't deliver these three attributes without technology. Your technologist should be able to take your existing processes for demand and lead generation, convert those leads into new customers and apply technology to key aspects inside both processes.
However, proceed with caution here. First, marketing and sales automation do not replace process. If you don't have a process or your process is flawed (even in a small way), software won't fix it and definitely won't cover it up. In most cases, we see marketing and sales software expose any weaknesses in the process and create even more inefficiencies.
If you're considering software like this, work on your process first. This is especially true for CRM tools. The introduction of automation tools is an excellent opportunity to review the process, make upgrades to the process and then install those upgrades in the new software to support the new process. While your technologist might be able to support any process upgrades, this person will definitely be able to support applying those upgrades to the tools you've selected to use.
Deliver Data For Better Decision-Making
I'm the chief revenue scientist, so I should know, right? Marketing and sales are a science today. Science means data and it means data-driven decision-making. Without marketing automation and sales technology, we see companies flying blind. They're making decisions based on assumptions, hunches, gut feel and opinions. This is a big mistake and it rarely produces improved results.
No more guessing and no more decisions based on whoever gets paid the most. Want to know if your website pages are effective and which ones are the most effective? Marketing automation delivers. Want to know if your funnel has an unnecessary bulge and why qualified leads are not turning into new customers? Your CRM holds the data. Ever wonder what your actual sales cycle is down to the hour? These tools will answer that question with the click of a button.
Automate Manual Processes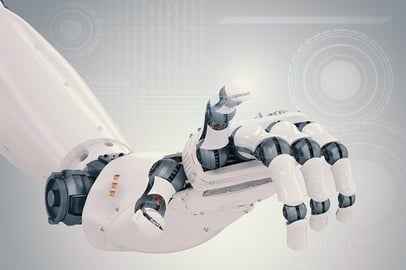 Today's marketing and sales require a lot of touch points. Even the best-qualified leads often progress on their own schedules, not yours. Nurturing those leads with educational content, staying connected with these leads on social media and making sure they get a continued conversation about how your product or service can help requires constant tracking and automated support.
Artificial intelligence is going to be the next step. AI is going to create content for you, it's going to score that content based on performance, and it's going to sunset underperforming content and replace it with higher-quality, better-converting content in minutes. By starting to use automation now for manual work, you'll optimize your team and allow your team members to focus on strategic work like messaging and onsite conversion rate optimization.
Cobble Together Different Tools (If Necessary)
With so many marketing automation and CRM software options to select from, it might be hard to believe that most don't do everything you need. But it's true. If you have basic needs, you'll probably do well with tools like HubSpot that offer both marketing and sales technology. If you have complex needs, you'll probably be looking at connecting tools like Marketo with SEO, ABM and Salesforce.com to deliver everything you need.
This shouldn't be a showstopper. The more complex and advanced your marketing, the more specialized tools you'll need. For instance, we use Influitive for our advocacy marketing, SEMrush for SEO, Databox for our dashboards and the entire HubSpot suite for everything else. Most of these tools integrate smoothly with each other, so a collection of best-in-class products might be right for you, too.
Your technologist should be capable of recommending the right products, configuring them so they work together and then using them on a regular basis to make decisions and drive up results.
Optimize The Tools Over Time
These tools change and your needs are going to change, too. Over time you'll get more comfortable with the software, your team is going to get more comfortable, you're going to start pushing the software to do things it might not be able to do and the software companies are going to be continually upgrading their tools to do more.
While I wouldn't necessarily suggest you swap out your CRM or marketing automation platform every year, I do suggest your technologist stay up to date on the latest upgrades and the newest software options on the market. You won't have to buy the newest shiny object each year, but it's an excellent best practice to be aware, to discuss the functionality and to identify if what the new tools offer is at the top of your priority list.
Where Do We Get A Technologist?
Assuming I've convinced you that a marketing and sales technologist is an important part of your successful revenue-generating effort, how do you go about adding this resource to your team? No worries, you have two solid options.
Option 1 – You can hire someone who fits the bill. This person would likely have experience with these tools and should be certified in the tools you think are right for your company. Most of the software tools have certification programs. Depending on your size and the complexity of your marketing, you might need a full-time person. A lot of Marketo customers have a Marketo engineer on staff to help with changes, upgrades and optimization work.
Option 1A – Consider staff augmentation, where a company like ours with a technology practice like ours provides you with a less-than-full-time resource who would know you, your company and your requirements. They work with you and act as your marketing technologist, but the expense is controlled and moderated based on your technology priorities.
Option 2 – Work with an agency. If you're engaged with an agency for demand generation or inbound marketing, they should be technology savvy and able to help you with any selection decisions. Make sure they're agnostic toward tools; you don't want them pushing you into one platform just because they get commission or status.
The agency should also be able to help you with implementation, training, configuration and ongoing maintenance. While these systems are good, they do break sometimes, and you might need a team that can jump in and respond rapidly. Now instead of having one person who has this important responsibility, you have a team behind you. That team is keeping up with the latest changes, assessing them for you and helping you implement when you're ready.
Technology for marketing and sales is here to stay. Using it is going to help you engage your prospects, get found, drive more visitors to your website, convert those visitors into leads, score those leads, transition those leads into sales opportunities and then close those deals to drive you past your expected revenue goals. Doing this without a tech stack (the collection of technology tools) is like writing on a typewriter — you can do it, but it's not going to be nearly as successful or as efficient.
The time is right to move into the marketing and sales tech world. We're here to help.
Square 2 Marketing – Innovating Marketing And Sales To Match Today's Buyer Behavior!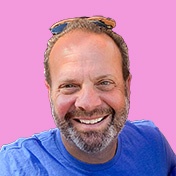 Mike Lieberman, CEO and Chief Revenue Scientist
Mike is the CEO and Chief Revenue Scientist at Square 2. He is passionate about helping people turn their ordinary businesses into businesses people talk about. For more than 25 years, Mike has been working hand-in-hand with CEOs and marketing and sales executives to help them create strategic revenue growth plans, compelling marketing strategies and remarkable sales processes that shorten the sales cycle and increase close rates.