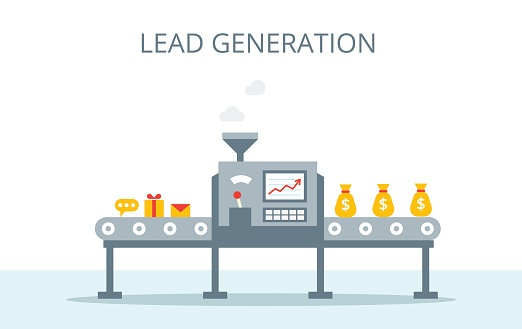 Marketing Automation Software Rarely Cures Long-Standing Issues With Your Marketing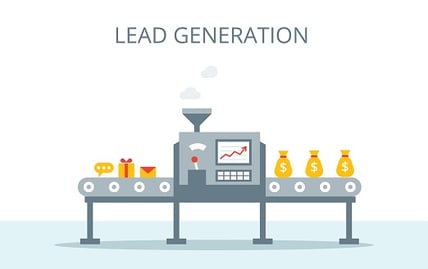 If you're a small to medium-sized business with straightforward marketing and sales requirements, HubSpot is an amazing tool, both for marketing automation and for CRM. If you don't use anything for either part of your business currently, consider looking at HubSpot as your primary source of marketing and sales technology.
However, we still get calls and outreach from companies that have bought it but struggled to get it up and running, have yet to see the true value from its investment and are not taking advantage of all its features. Having come from a software company previously, this is a common story. People buy software thinking it's going to cure all of their ills, but nothing is further from the truth. You have to know what to do with the software to see the benefits pay off.
Here are the top 10 mistakes people make when buying HubSpot and how to fix them quickly and easily.
1) You Didn't Work On Strategy First
I get it; you bought HubSpot and started blogging, sending emails, writing whitepapers and adding pages to your website. This is by far the most common mistake in the history of marketing. The tactics don't mean much if you don't have your overall company marketing and sales strategy down.
Marketing strategy is not one of the things you have to do; it's the only thing you have to do before you do anything else. Who do you want to attract? Personas. This is usually the easiest part of the strategy step. What do you need to say to them to get them to convert? You have to deeply understand their pains. You have to understand their questions. You have to know how you solve their pains in a remarkable way and you have to make sure that your planned investment in marketing is aligned with your expected results. Underfund the program and you'll get less-than-expected results.
This is where your current metrics are important to understand. You need to know where you're starting from and how far you have to go. If you have only 1,000 visitors to your website each month but you need 10,000 visitors to hit your conversion goals, that's a long and bumpy road. You need to know that before you start.
2) You Didn't Create A Compelling Story
I don't care what you do or what business you're in, if you don't have a disruptive, compelling and emotional story you can tell about your business in 10 seconds, you're probably going to be very disappointed with the results from any marketing you execute.
Your website, your content, your emails and your sales team all need to be armed with this story, and they all need to be telling it the same way over and over again. If you skipped this step, or thought your story was fine and you're not getting the results you expected, this is always one of the first places we look for upgrades and improvements.
3) Your Tactics Are Disconnected
This is the second-biggest mistake. People start blogging and working on their website without an idea of the terms they want be found for or the content their sales teams need to help close deals. It's critical that marketing tactics be configured perfectly so that your website helps you rank, your content helps you turn visitors into leads and your email nurtures help you convert more marketing-qualified leads into sales opportunities. If you don't have these configured properly, you won't see the "one plus one equals three" that well-thought-out and orchestrated marketing delivers.
4) You Don't Leverage The Analytics And Data To Make Decisions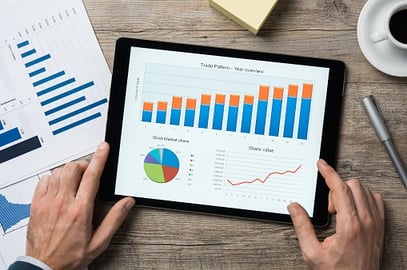 One of the most amazing aspects of HubSpot and other marketing automation software tools is the ability to get information to make smarter decisions. These tools are filled with insights and data that will help you make faster decisions and better decisions, which leads to improved performance and better results.
However, if you're not using it for analytics, if you haven't set up the tool properly or you're ignoring the data and just doing what the CEO tells you to do, you'll be wondering why you bought HubSpot in the first place. Using data to make decisions around what work to do and when to do it is a change that might take some time getting used to. Once you start it, you'll get the hang of it pretty quickly.
5) You Didn't Put The Website On HubSpot
You don't have to put your website on HubSpot, but unless you love your current CMS, there are a lot of solid reasons why you'd want to move it over. First, you can make almost any change you want to the site without needing any technical expertise. This saves you money as you don't have to hire an agency to make minor changes. Plus, you can make changes more frequently, which improves results.
But the biggest benefit is being able to control the site experience and provide a smarter experience for visitors. If someone downloads one offer, they won't see that offer again anywhere on the site. If they fill out a form, they won't have to fill out those same fields ever again. It's a pretty powerful site management tool. It won't kill your performance if you keep the site off the COS, but it won't help as much as it could if you had the site on HubSpot.
6) You Haven't Downloaded The Mobile App
The app is free and it does help you stay closely connected to the performance of your program. It's a great way to get introduced to monitoring data and understanding the connection between program tactics and actual performance. I look at our own marketing a few times a day to see how we're doing with visitors, conversion rate and leads compared to last month.
It causes me to take action, or at least ask questions when the performance appears to be below expectations. Now instead of waiting for the end of the month, we can be more proactive during the month to make sure when the end of the month comes, we did everything we could to beat last month's, last year's or rolling three-month target goals. It works like a charm.
7) You Didn't Plan On Ongoing Optimization
You might have thought that your website was more of a one-and-done project, like it used to be. You didn't expect to have to make optimization upgrades to the site monthly. You didn't expect to have to analyze and review performance weekly. I understand, and that's not atypical. A lot of people think you build your website every three years and don't touch it in between.
Now you know better. If you want to see results, and more specifically improving results month over month, you need to dedicate a certain amount of time or budget to ongoing website, content, search and overall tactical optimization. One of the tricks to getting results from inbound is focusing on this stage (we call it the optimize stage). Unfortunately, it takes a unique set of prioritization, analytics and action-planning skill sets. You have to teach someone on your team or work with an existing team that already provides this set of services to clients.
8) You're Not Doing Any External Outreach
All of inbound won't take place on your website. A big part of inbound requires you to move your content, story and engagement assets out to where your prospects are already spending their time. It's a little like knowing where the watering holes are if you're hunting lions. You go where they are in hopes you'll see them.
This includes finding guest blog sites, sharing content with affiliated sites and working with influencers, targeted social media groups and more. The more you do this outreach, the more visitors you'll have to your site, and the more leads and the more new customers you'll generate.
9) There Isn't An Alignment With Sales
I've heard from several clients that despite getting them 10x the number of leads, they haven't seen any lift in revenue. Surprising, right? Not when you dig into it. Today's marketing and sales work very closely together, and lead generation is not enough to justify any investment in marketing. Those leads must turn into new customers and revenue.
HubSpot provides a lot of value here with its CRM product and the ability to track the prospect journey from first visit to your website all the way through to closed new customer. Once you get a view of what we call your TrueFunnel™, you'll see exactly how many website visitors you need to close a new customer. Match that up with your goals and your marketing comes into focus. For the first time in a long time, you know what numbers your marketing needs to produce to drive your sales goals. It can be enlightening.
10) You Didn't Engage With An Experienced HubSpot Agency
A lot of people who buy HubSpot do think they can drive results on their own, and in some cases that's true. But in most cases, it seems like having an experienced HubSpot and inbound marketing agency on your side leads to faster results, less wasted investment in failed tactics and a more scalable, repeatable and predictable program.
You obviously don't have to hire an agency to get full value from HubSpot and your marketing efforts. You can hire an internal person. In either case, what you're hiring is the experience to plan, build and execute the inbound marketing tactics inside the HubSpot platform. The challenge with the internal hire is you want to find someone with deep HubSpot and inbound experience. It's likely that you'll find someone with one or two inbound delivery experiences. On the other hand, an agency should have hundreds of inbound delivery experiences. See the difference?
Having marketing automation and CRM tools for your business is mandatory. You can't be competitive any longer without these types of software solutions. But getting them to actually produce leads and new customers is trickier than the software sales process might let on. Go into these conversations with accurate expectations around the work on your side, the time to produce results and the resources required to make these tools produce results. Ask a lot of questions and make sure you're comfortable with the answers before you move forward.
Square 2 Marketing – Innovating Marketing And Sales To Match Today's Buyer Behavior!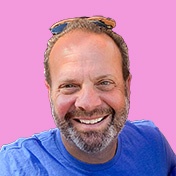 Mike Lieberman, CEO and Chief Revenue Scientist
Mike is the CEO and Chief Revenue Scientist at Square 2. He is passionate about helping people turn their ordinary businesses into businesses people talk about. For more than 25 years, Mike has been working hand-in-hand with CEOs and marketing and sales executives to help them create strategic revenue growth plans, compelling marketing strategies and remarkable sales processes that shorten the sales cycle and increase close rates.