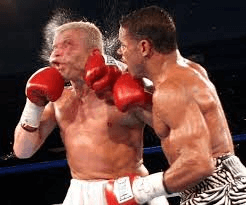 This is an updated version of a blog article that was originally published in May of 2013.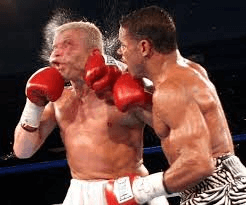 Categories are confusing.
Digital marketing, internet marketing, inbound marketing – what's the difference? And how do business owners, CEOs and marketing managers decide what's right for their business?
I think it's time for an updated review of the differences between digital marketing, internet marketing and inbound marketing.
Defining Digital Marketing
Digital marketing is a broad term referring to the channels and platforms (both online and offline) used to distribute a marketing message.
Types of tactics within a digital marketing campaign could include SEO, email marketing, influencer marketing, mobile marketing (via text or media), PPC, video marketing, electronic billboards, affiliate marketing, in-app mobile advertisements and more.
Over time, it's been said that digital marketing has replaced traditional marketing in the move from print ad and billboard to search ad and landing page.
Defining Internet Marketing
Over the years, internet marketing – or online marketing – has been treated as a subset of digital marketing.
Types of tactics within an internet marketing campaign would include a website, SEO, PPC, social media marketing and content marketing. Tactics are concerned with increasing the web presence of a brand.
Defining Inbound Marketing
Inbound marketing is a practice and a methodology. It focuses on nurturing leads all the way through the buying cycle and delivering content in context to a prospect's own decision-making process.
Types of tactics within an inbound marketing campaign include persona development or optimization, a website, SEO, PPC, content marketing, email marketing, social media marketing and more. The emphasis is on message (targeted to each persona at each funnel phase) and comprehensiveness (found everywhere those personas are spending time).
"So, Is There Really A Difference Between Digital, Internet And Inbound Marketing?"
Again, categories are confusing.
What this question really refers to is the difference in marketing delivery.
With digital marketing, you might have offline media you're buying and now you're looking online, so it's a matter of choosing the right channel and formulating a plan of attack.
With online marketing – and admittedly the gap between digital and online closes more and more – there's a bit more cohesion involved. A website agency is going to make sure your site converts and gets you found in search, but the agency might not be able to deliver you a content strategy containing topics your personas are most interested in and post them on your website's blog.
Inbound takes facets of digital and online marketing and links them together in a story that grabs potential customers in the very early stages of buying – before they know they want to buy and they're just surfing the internet or social media looking for answers – and helps them through a problem or a sense of enlightenment. They know what they want and how you can help them. You were there at the right place and the right time to fill a need in their life.
As a joke, over the years I've threatened to write landing pages around "inbound digital marketing," "digital inbound marketing," "inbound marketing digital," "online inbound marketing" and "inbound internet marketing."
I guess in the end it's all inbound to me.
Digital Marketing Agencies Vs. Inbound Marketing Agencies
But, I still feel the need to list some considerations to keep in mind if you find yourself deciding between hiring a digital marketing agency (or internet marketing agency) or an inbound marketing agency:
1. Are you looking for a handful of tactics or an integrated campaign?
Inbound marketing engagements include a full scope of marketing tactics and the creation of a marketing strategy for your business, which involves creating target personas, compelling messaging, differentiation and a plan for executing all the inbound marketing tactics with a schedule, budget and defined set of expectations.
If you are looking for a single tactic like a website or a banner advertising campaign, then a digital marketing agency might be the right choice for your needs.
But if you are looking for a long-term, integrated marketing system to be built for your business that helps your business get found, get leads and drive sales, then an inbound marketing agency is going to be a better fit.
2. Who are you trying to attract with your marketing?
It's possible that your target prospects are not exposed to digital media. They're not searching for your business online. They're not visiting social media sites and they're not subscribing to blogs or reading emails.
While businesses like this are fewer and fewer each day, they still exist. If this sounds like your business, then digital marketing and inbound marketing are both probably wrong for your business.
However, we have seen business owners who think this is the case and, with a little research, we were able to show them that their prospects were searching for them online, visiting social media sites and checking out other website properties to learn about their industry, business and product/service solutions.
3. Are you looking for results or branding?
Inbound marketing is designed to generate leads. If you are looking for leads for your business, if you are looking to create a systematic way to drive leads for your sales team and if you have aggressive sales growth goals, then inbound marketing is probably a good fit for your business.
If you are interested in improving the way your company looks online, if you are looking for a brand upgrade or if you are seeking an improvement in the visual identity of your company, hiring a digital agency might make better sense for you.
Now for a disclaimer: there are some generalizations in this post. This was done to make a point. Not all marketing firms are created equal.
When looking for the right kind of marketing agency, the most important element is understanding what you want the agency to do and your expectations as a result of the engagement.
Square 2 Marketing – Leading The Reality Marketing Revolution!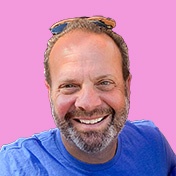 Mike Lieberman, CEO and Chief Revenue Scientist
Mike is the CEO and Chief Revenue Scientist at Square 2. He is passionate about helping people turn their ordinary businesses into businesses people talk about. For more than 25 years, Mike has been working hand-in-hand with CEOs and marketing and sales executives to help them create strategic revenue growth plans, compelling marketing strategies and remarkable sales processes that shorten the sales cycle and increase close rates.