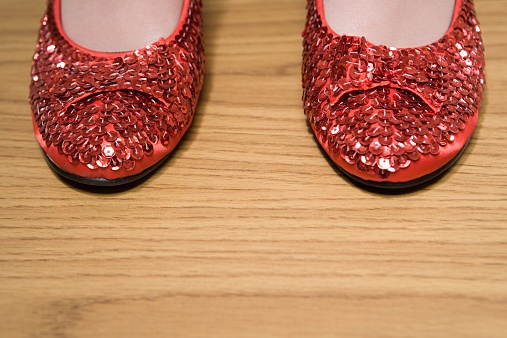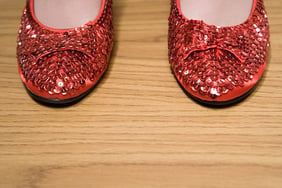 Every day, new agencies join the ranks of tiered HubSpot Partners in their inbound marketing community.
Today, there are over 100 partners that qualify for Diamond, Platinum or Gold status. But, what does it actually mean? And why should you – a CEO, VP of marketing or business owner – care about an inbound marketing agency's partner ranking?
First, an agency's level is directly related to the amount of licensing revenue SERVICED by the agency. To qualify for the top tier (Diamond), an agency needs to have at least $40,000 in HubSpot software revenue associated with the accounts they're able to log into on a regular basis.
What Does It Take To Rank?
Just so you're clear, if the average company spends $1,000 a month on HubSpot software, Diamond partners would have to be working with about 40 companies in order to be considered for this top tier. However, most of the Diamond partners have far less than 40 active clients.
To be absolutely sure of an agency's experience, make sure you ask them to give you a detailed summary of their current client base. Platinum partners need to have $15,000 in serviced licensing revenue, and Gold partners must have $4,500. You can see a dramatic difference in the experience levels from Gold to Platinum, and an even more dramatic jump to Diamond.
If an agency has Enterprise HubSpot clients, for which monthly fees start at $2,500 and go to $5,000 or more, they might actually be working with fewer companies than the 40 or so estimated above. Again, be very clear with your inbound agency. Find out how many clients they're working with now and have worked with in the past.
Why Does Experience Matter?
The number of clients that an agency works with today or has worked with in the past does matter. It's not really about the number, but rather the experience an agency and its people have with planning, strategizing, implementing, managing and optimizing inbound marketing engagements for businesses. Inbound follows the 10,000-hours rule. The more you do it, the better you get at it. You want an agency and a team with a lot of time in it.
Just because they're a Diamond or Platinum partner doesn't mean they're inbound experts. You have to thoroughly screen the company and the people to make sure they're the experts that HubSpot reports them to be. It's not enough to sell HubSpot software; they have to be able to use it to generate leads month in and month out for businesses of all shapes and sizes in many different industries. Ask the right questions to make sure you're going to be working with real experts.
How Important Is Strategy And Planning?
In our extensive experience, it's critical – as in, don't even think about inbound without including a detailed inbound marketing strategy component at the start of the engagement. I'm talking about much more than development of personas or a technical evaluation of your website. We found out years ago that the difference between successful engagements and struggling engagements is strategy.
When you think about it, most agencies come from a legacy of specialty services like web design, SEO, PR, graphic design and social media. But, inbound includes all of these practices and leans heavily on solid marketing planning that demands messaging, differentiation, storytelling, content planning and an ability to tie all of the required marketing tactics together "elegantly." This is a unique skill set, one that many agencies are missing.
Are Culture And Core Values Important?
Choosing the right agency is like choosing your friends. You want to work with people like you, people who share the same values. If your agency of choice isn't able to articulate their culture or core values, there's a pretty good chance that these elements aren't important to the people running the agency.
Why care about this? It's likely that your engagement is going to run into a challenge or two. Every engagement does. How your team responds to those challenges has a lot to do with how your engagement performs. Do they respond quickly? Are they able to think instead of just doing? Is the engagement about delivering stuff or getting you leads? You want to qualify agencies on this, early and often.
How Are You Going To Take Care Of Us?
No matter what level of partner an agency is, they need to be configured to take care of the client – with experienced people who know how to execute inbound and get you leads. Junior team members and even interns work at every agency. How those people influence your program is critical to determining whether or not you'll get the leads you expect from your program.
Inbound is an iterative process. That means the more you cycle, the better the results. Is your team going to be able to cycle multiple times a month to adjust mid-engagement, add new tactics as needed and tweak your program weekly to help hit your lead goals? If your team isn't making adjustments weekly, they're probably relatively new to inbound and learning as they go.
How Many Partners Should I Talk To?
I like to make my own choices. Just because HubSpot or some other party recommends that you talk to one or two partners doesn't mean you shouldn't add a few more to the mix. There are enough materials around to help you execute a well-thought-out and comprehensive evaluation that includes partners from the top tiers. The questions here, as well as those in the document below, help arm the people going through this selection process for the first time with what really matters.
While partner tiers are nice, actual client results are better.
Start Today Tip – Ask the right questions, and perhaps most importantly, don't let price be the driving factor. Would you go to the cheapest doctor or hire the cheapest contractor to work on your home? Of course not. Do your due diligence, and this includes much more than checking references. Every agency can produce a handful of references. Instead, ask to speak to the people who will be working on your business. Ask them to tell you about challenging client engagements they've worked on and to share actual client successes. You'll learn much more from these conversations than you will from talking to references.
If you want more guidance on how to differentiate the Diamonds, Platinums and Golds, click the button below to download our latest e-book.
Square 2 Marketing – Leading The Reality Marketing, Inbound Marketing And Inbound Sales Revolutions!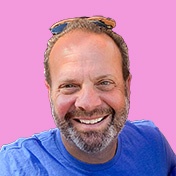 Mike Lieberman, CEO and Chief Revenue Scientist
Mike is the CEO and Chief Revenue Scientist at Square 2. He is passionate about helping people turn their ordinary businesses into businesses people talk about. For more than 25 years, Mike has been working hand-in-hand with CEOs and marketing and sales executives to help them create strategic revenue growth plans, compelling marketing strategies and remarkable sales processes that shorten the sales cycle and increase close rates.