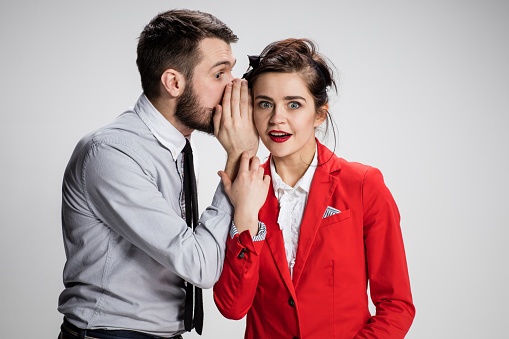 Marketing Strategy Isn't Only A Secret To Inbound Marketing Success; It's The Secret To ALL Marketing Success, Including Demand Generation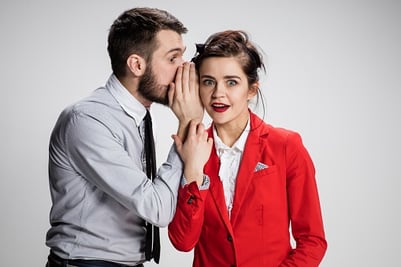 If you notice, our blog isn't filled with tips and techniques on how to use video, upgrade landing pages, design an infographic or get better at email.
To be honest with you, those articles are a dime a dozen on every single agency blog and most of the marketing technology blogs. Instead, we've focused on enlightening our subscribers with information to improve long-term performance of your marketing and sales initiatives.
To be even more transparent, the tactical stuff is a lot less interesting to us than the strategic stuff. You can Google "how to improve landing page performance" and get a large collection of articles on forms, headlines, copy, images, page design, etc. But Google "how to get more leads" and the articles are few and far between. Worse, the advice almost never focuses on what's missing nine times out of 10 — the marketing strategy.
Whether you're executing a demand generation play or an inbound marketing play, the answer to program performance is almost always strategy.
Here's how to blend strategy and tactics to create a successful demand generation strategy.
Build Brand Awareness
Demand is getting in front of the right prospects and making them aware of your business, your brand and your solutions. Assuming you have the tactics down and you're planning a series of banner ads on key websites, remarketing, pay-per-click on Google and LinkedIn, and perhaps a healthy portion of account-based marketing, your recipe for demand gen is done. But you still have to know what to say and to whom to get your prospects to act.
Seth Godin talks about the importance of your business being remarkable, and we like to say, "If you don't have anything remarkable to say, don't spend any money on marketing." Marketing is about clearly differentiating your business from your competitors. If you can do that, you can drive awareness. If you can't articulate what makes your business remarkable, you had better be prepared to spend a ton of money to get your name out there (money that most of our clients don't have or are not willing to invest in marketing).
Creating a remarkable story for your company is going to be the most strategic marketing activity you'll execute this year and the benefit of this investment in time is going to pay off in spades.
Orchestrate All Of Your Demand Generation Tactics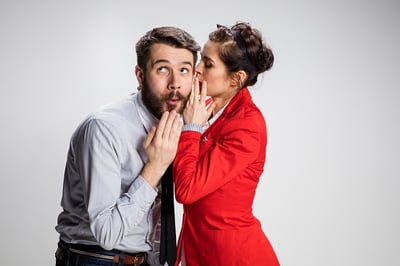 All of the tactics required to generate demand are just as complicated as the tactics that go into an inbound marketing program.
With all of those moving parts, the secret is orchestrating the tactics in a way that produces one plus one equals three.
The only solid way to do this is to create a plan (or in our case, a series of 30-day plans) that allows you to execute, adjust, respond with iterations of your tactics and then repeat this process every single month.
Now you're using data to make informed decisions on the deployment of your tactics. You're adjusting your tactics based on that performance data and you're spending your time upgrading tactics that could produce even better results. Plus, you're doing it every single month. The results are month-over-month improvements in key metrics and, in the end, more leads for your sales team to chase down.
Use Data To Make Decisions In Real Time
Speaking of KPIs and decision-making, tools like HubSpot, Marketo, Eloqua and Pardot (to name a few of the leaders) have done an exceptional job providing marketers access to the data they need to make programmatic decisions in real time. Is a landing page performing? I can tell you right now how it's doing. In 15 minutes, I can tell you exactly what I'd do over the next two weeks to try to improve the performance of that page.
If you apply that same thinking to your LinkedIn PPC campaign, your AdWords program, your website home page, the offers on your website, the events you're planning, your webinar program and the blog editorial calendar, you should be seeing improvements in all of these tactics month over month. So why are so many marketers struggling to prove value and ROI to their CEOs?
The answer lies in the data. Unless you have deep analytical experience reviewing data, identifying the inherent insights that are sometimes buried in the data and understanding how to respond to those insights with additional testing or experiments, it's going to be very difficult to turn that data into knowledge and eventually improved lead generation and revenue growth.
Get Guidance And Support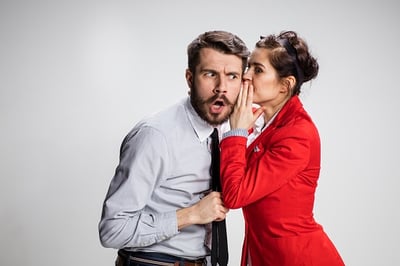 If you're responsible for demand at your company, you have one program, one company and one set of target prospects to go after.
If you've done this for one or two other companies previously, then your experience is double or triple when compared to people doing this for the first time. But is that enough experience to handle the complexities of today's marketing? It might be.
In a lot of cases, a demand generation agency would be brought in to fill gaps by providing demand generation services in support of in-house marketing teams. In other cases, we're asked to help clients strategically plan, build assets and then optimize the deployment of those assets to drive results. Either way, we're applying expertise from hundreds of client engagements in a wide variety of different industries. We've seen what works and what doesn't work as well, and we share that insight with our clients to help them go to market faster, skip over any potential potholes and drive business results in a shorter time frame.
In both configurations, clients gain the benefit of our demand generation agency experience, the program is more strategic, tactics are connected and orchestrated correctly, and the insights we glean from the data helps us drive business results quickly.
Square 2 Marketing – Innovating Marketing And Sales To Match Today's Buyer Behavior!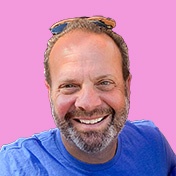 Mike Lieberman, CEO and Chief Revenue Scientist
Mike is the CEO and Chief Revenue Scientist at Square 2. He is passionate about helping people turn their ordinary businesses into businesses people talk about. For more than 25 years, Mike has been working hand-in-hand with CEOs and marketing and sales executives to help them create strategic revenue growth plans, compelling marketing strategies and remarkable sales processes that shorten the sales cycle and increase close rates.