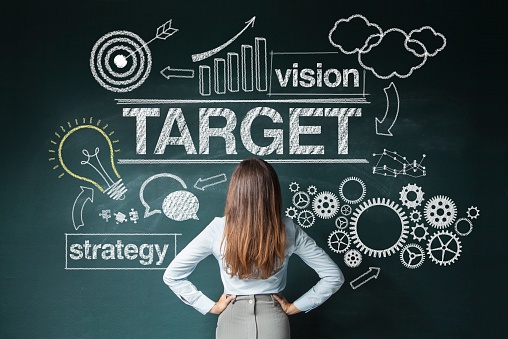 Yesterday It Was All Inbound Marketing, Today It's The Right Blend Of Demand Gen And Inbound Tactics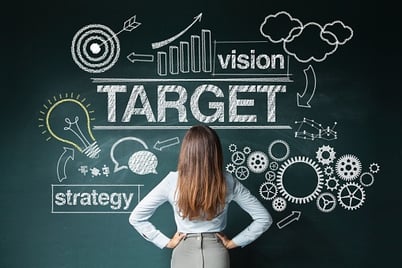 Inbound marketing sure has changed since it splashed on the scene in 2009. Now almost nine years later, what had been a pure attract approach is now part attract and part strategically interrupt. I'm not burying criticism here. I agree with a looser definition of inbound, and even as an agency, we're all-in on configuring a marketing program based on the client's needs, goals, objectives and existing resources.
In case you can't tell, we feel strongly that demand generation is an important part of doing what inbound was originally designed to do — get leads, turn leads into sales opportunities and then convert those opportunities into new revenue. If marketing (any kind of marketing) can't generate revenue, it's wasted money and wasted effort.
Don't misread my last statement. Sales has a major role to play in the conversion of leads into revenue, and many companies need massive help redesigning their sales process to match how buyers want to be engaged with today. But regardless, marketing must produce leads that turn into revenue.
As you're rolling out of the third quarter and into the fourth quarter, you might be looking at how to finish the year strong and then quickly get ready for 2018. To be a revenue generation hero, start considering demand generation as a component of your fourth quarter and your 2018 plan.
Here's how to blend demand generation with your inbound marketing tactics.
Consider Tactics For People Who Are NOT Aware Of Your Products And Services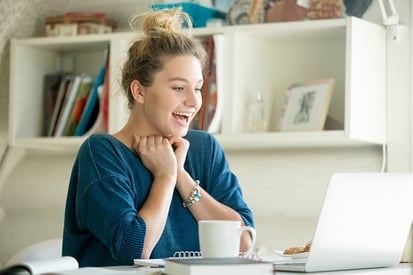 We have a "strategy before tactics" mantra at Square 2 Marketing, and almost everything we do gets strategy, planning and thinking applied before we jump in and start executing.
This approach has served us well by helping our clients get better results, sooner and for less effort, which usually means less money. While it does sometimes take some convincing and some education, clients are almost always happy we did the heavy lifting first.
Getting demand generation ready for prime time is no different. Understanding the differences between the prospects' state of mind is important. Actually, it's critical. The people we'll be targeting are not aware of your company or your products. In fact, they might not even be aware that a solution exists for their situation, challenge or pain. I've been referring to this as a pre-awareness stage. Inbound typically kicks in when people are in the awareness stage. They know a solution exists and their pain is acute enough to start looking. Inbound helps you be there when they start looking and it helps you earn their attention. All good, right?
But if some subset of the prospects are unaware (and they are), what can we do to get them aware, get them interested in what you do and then attract them to your story? This is a job for demand generation.
Account-Based Marketing
Right now, ABM is the king of demand generation tactics. There are ABM companies, ABM software solutions and ABM consultants. The funny thing is ABM isn't that different than account-based selling, which was big in the 1990s. Anyway, it makes a lot of sense, and the tools, processes and thinking today make ABM scalable. Perhaps even more interesting is that today's buyer behavior appears to be aligned with ABM, and account-based marketing allows sales and marketing to finally align around a strategy, tactic and set of deliverables. It's a new day for collaboration and cooperation between sales and marketing. ABM gives them something to work on together.
We have a blog article on the details required for executing account-based marketing in conjunction with an inbound marketing program; click here to read all about it. We also have a tip guide that goes into incredible detail on how to get ABM to produce results for your company; click here to see that.
One of the secrets (there are a few) to account-based marketing — and this is where your inbound marketing expertise can help — is you need to have content, stories, messaging and a designed set of outreach plays. If you don't have anything interesting to say, you can forget driving connects and engagement. You'll need disruptive messaging, engaging stories and enough content to share so targets want to connect and engage with you. Do this right and you'll fill up the top of your funnel quickly.
Events
Let's be careful with how we use the term events. I'm not so high on traditional trade shows or conferences where you show up and hope people come by to see you. Hope is not a strategy. I am hot on speaking at events, driving people proactively to see you because you have a highly compelling offer and then delivering high-value content. Now you're earning their attention. Sounds like inbound, right?
To give you a practical example, we're a sponsor at HubSpot's INBOUND 2017 conference this month and we have a booth, but we're going to the show with a plan. We want to talk to 200 people who have active marketing campaigns but are not seeing the results they expected. We have two speaking sessions, active pre-show promotions to our list and a host of partner promotions planned before and during the event. This should be enough to drive the conversations, which should turn into leads and sales opportunities. If only 20 of the 200 conversations turned into opportunities and we closed five of them, it would be a home run. That's also inbound because it's scientific, numbers-driven marketing.
Advocacy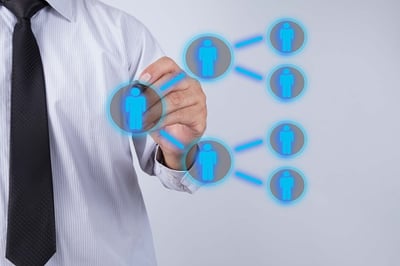 Isn't it great when your current customers refer you to new potential customers? The sales process is usually easier as they're predisposed to buy from you because of the referral from their trusted source. The sales process is faster because they usually have fewer concerns. Fewer steps are involved and the close rate is usually higher on referrals, too. It's your opportunity to lose.
Wouldn't it be great if you had more of these? You can have more. Getting your current customers to be more active in the advocacy and referral process is one of the next big things in marketing. It's called advocacy marketing. You can take several actions today to get your customers more involved in your sales process and reward them for their participation.
You can even take this to a higher level and gamify their participation. Giving them points or rewards. The more they do, the more they earn and compete against each other. One of our technology partners is Influitive. Click the link to learn more about this highly effective new demand generation tactic.
Content Syndication
Inbound marketing taught you to create content and a lot of content. You have blog articles, whitepapers, e-books, videos, podcasts, infographics and slide decks that can be shared across the web. The key is finding the right places to get the content out. By publishing the content or syndicating the content, you can pay to have your content in front of potential prospects.
Again, if you have the right message, the right story and the right content, you'd be successful at introducing your company to people who might not have known you existed before. Now you drive them to your website and all of your inbound marketing kicks in. The result is new leads and new sales opportunities.
Influencer Marketing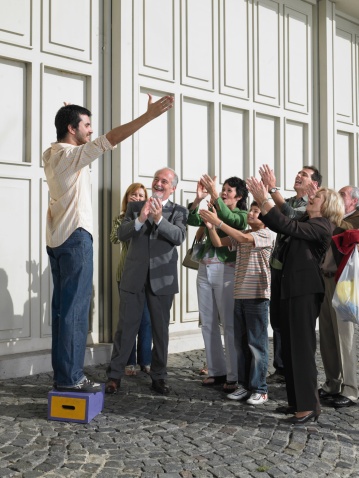 Similar in context to content syndication, influencer marketing targets people who are already talking to your best prospects. They could be bloggers, speakers, webmasters, association managers, authors, experts or community leaders.
It's easier than ever to identify these people based on their domain authority, audience, reach, subscribers and email list. The bigger the prize, the harder it's going to be to cut through the clutter and get their attention. They might even ask for money. Pay to play is huge now with influencers. Decide up front if you want to pay for an article placement.
If you're able to connect with an influencer or pay to play, now you're able to drive a lot of awareness and a lot of new visitors to your website. If you can't connect and engage with one or two superstars, consider downshifting and going after 10 medium-sized influencers. This might take longer and require more support to keep them in content, but you'll produce the same results.
Social Media And Social Paid Advertising
We can't forget about social media and, more specifically, social media advertising. By using a highly targeted segmentation methodology, you can send your message directly to the perfect targets. If you have the right disruptive message, story and content, you're able to connect, engage and drive prospects right to your website.
This is going to require a budget, but most of the time budgets for social media pay-per-click are more reasonable than AdWords budgets. Instead of a few thousand dollars a month, clients might be spending $500 a month and producing decent results in terms of clicks, landing page visits, conversions, leads and sales opportunities. What social site you select is going to be 100% related to the profile of your prospect, but don't think B2B companies are not a fit for Facebook. CEOs are on Facebook, and the experience is a lot more engaging and targeted than on LinkedIn.
This is a situation where testing and experiments will go a long way. Start small with targeted ads and offers with limited budgets. Once you dial in the results, press the gas pedal and go.
In our experience, demand generation tactics are more commonly found in bigger businesses with bigger budgets and bigger marketing teams. They're ready to invest more heavily in both demand gen and inbound tactics to drive their results. If budget comes into play, I'd start with inbound and then add on demand gen. If that's your challenge, this should be your strategy.
But if you have aggressive growth goals and your marketing budget is aligned with those aggressive goals, you'll want to run a blended demand gen and inbound marketing program. It's going to be more complex with more moving parts and require more analytics, but you should also see results faster and the results should be more significant than simply waiting for people to find you. Consider both if growth is part of your overall company strategy.
Square 2 Marketing – Innovating Marketing And Sales To Match Today's Buyer Behavior!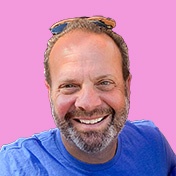 Mike Lieberman, CEO and Chief Revenue Scientist
Mike is the CEO and Chief Revenue Scientist at Square 2. He is passionate about helping people turn their ordinary businesses into businesses people talk about. For more than 25 years, Mike has been working hand-in-hand with CEOs and marketing and sales executives to help them create strategic revenue growth plans, compelling marketing strategies and remarkable sales processes that shorten the sales cycle and increase close rates.