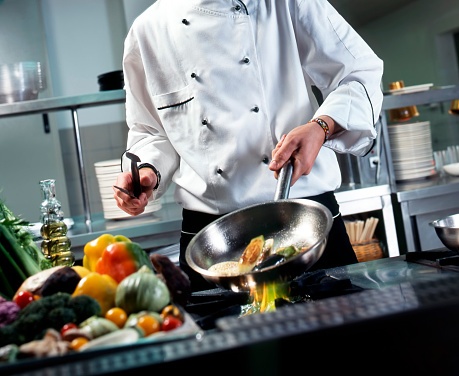 The Answer Has More To Do With Your Business Goals Than The Marketing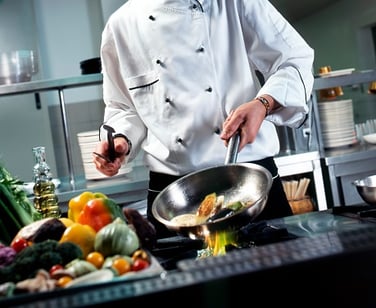 Everyone agrees that marketing has become a lot more complicated than it used to be. As a CMO or even as a CEO with marketing reporting to her, you can't just go to 10 trade shows, send 12 emails, re-launch your website and call it a year.
Today, marketing strategy has to be accountable for results, leads and new customer revenue. It's not enough to have 20 people come by your booth at the industry trade show; those should be 20 highly qualified sales opportunities.
To make it worse, now there are phrases and labels for different types of marketing. There's inbound marketing, demand generation, account-based marketing, content marketing and even traditional outbound marketing like advertising. How do you find the right mix for your company?
But there's more. Now there are technologies for marketing automation, email marketing, data cleansing, lead nurturing, attribution modeling, account-based marketing and advocacy. How do you piece it all together so it makes sense, is cost-effective and, most importantly, produces business results?
It Starts With Your Goals
Have big and aggressive goals? Get out your checkbook. Your investment in marketing has to match. If you have lofty goals, you'll want a wide variety of tactics deployed. You'll be able to do this if your budget matches your goals. You'll want some outbound, inbound and some targeted account-based marketing, especially if you know who you want to be selling to and how to identify those high-value prospects.
You can do pay-per-click on a variety of platforms. You can add remarketing and affiliate marketing campaigns. If everything is on the table and money is no object, the recipe list is long and extensive. Over time, you'll get data on what's working and what's not working as well. This allows you to hone your tactic mix, increase efficiency of the marketing and start to focus a reduced budget on only those areas proven to produce.
Have more modest goals? Then you'll want to balance the tactics, leaning more on the highly efficient tactics within an inbound marketing program. By focusing your energy on people already in a buying cycle, you'll waste less and be able to nurture people actively looking.
Having modest goals also means we can leverage time. We can create a new website, build out your content library, earn prospects' attention and then nurture them over time. You won't have to buy keywords or social media advertising if you're going to let the marketing do its job. The same ability to hone your program would exist in this scenario too, but it would take longer to make solid and data-driven decisions on what's working and what might not be working as well.
You Want To Blend The Approaches
Very rarely would we suggest just one approach to marketing for a client. In almost every case, a blend is the right recipe. Unless your target prospects are all over 85 years of age, I can't imagine any company not wanting to be highly ranked on the search engines. Even my 75-year-old mother is all about Facebook.
Most businesses have a targeted account list. While it would be great for all of them to search, find and then engage with your business (and the inbound portion of your marketing would cover this), a good portion of these targeted businesses might be in the pre-awareness stage. In that case, targeted outreach makes a lot of sense.
Generating awareness is what demand generation does. Again, if your situation requires you to poke the market, then a splash of demand generation is going to be right for you. It all comes down to how much of this, how little of that, a dash of those and a hint of this. Finding the perfect mix takes testing, expertise, patience and commitment.
Do A Lot Of Testing, Not Tasting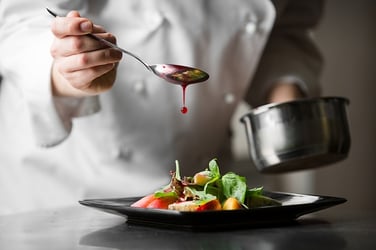 Ah, testing. In the old days, 15 years ago, we did all of the above based on gut, opinion, past experience and consensus. Today, it's all about data. Some of the smartest marketers think there are no best practices.
I tend to agree for the most part. It only matters what's happening to your company, to your prospects and to your clients. Make sure you have access to all the data required to make smart marketing and sales decisions.
You need a CRM system, you need a marketing automation platform and you need website analytics. Some tools deliver this all in one and others might require you to configure one or two tools, but this is the minimum tech stack for businesses today.
Once you get access to the data, you can run as many tests as possible until you find the right recipe to drive up key performance metrics like website visitors, conversion rate, marketing leads, sales-ready leads, sales opportunities, closed customers and the conversion rates for each of these stages in your sales cycle. By focusing on the numbers, you make improvements month over month that dramatically improve your ability to grow.
Double Down On What's Working, Cancel What's Not
Once you get comfortable looking at marketing quantitatively, you'll see insights. For example, perhaps blogging is driving organic visitors to your site, and those organic visitors are converting at a higher-than-average pace and those conversion are also becoming sales opportunities at a higher rate. So, you decide to do more blogging.
You might notice that your two-year-old website is getting visitors but not converting them into leads. Your bounce rate is over 80%, the number of pages a visitor sees is 1.2 per session and the average time on the site is less than a minute. So, you need a complete site redo. The new site needs to focus on the user experience, be filled with educational content and probably have a big focus on video. The stories that the site tells should also be on the list of upgradable assets.
Here's my favorite. You're sending cold emails to a list of names you scraped from the internet and other sources. The open rate is less than 5% and the click-through rate is less than .5%. So, this is a program you might want to consider scrapping. It's probably doing more to annoy your best prospects than it is to get them to feel safe with your company, and the effort is not producing any reasonable return. However, what if even at these low numbers the people who do click through are turning into $200,000-a-year customers? That changes the story and the decision around whether to continue or not with this tactic.
See How It All Works Together?
There is no secret to good marketing. It takes practice, patience and perseverance. Even if you get lucky and you generate 200 high-quality leads tomorrow, you might not be able to replicate that again and again. This is also where strategy and planning becomes critical. During this phase of any engagement, we work hard to help our clients identify the right amount of inbound, the mix of outbound (if any) and how to apply outreach tactics like account-based marketing.
The technology choices also present a set of unique challenges. First, no matter what you buy, if you don't have your internal processes and approaches locked down, any purchased technology is probably going to underperform. On its own, technology very rarely produces positive results. Next, if you overcomplicate your tech stack, you'll have tools you're paying for and not using to their fullest extent. You want to carefully purchase and connect the tools so they all work seamlessly and effectively.
While this is complicated, there are ways to make it easier. Start slow, start with something simple and test everything you do. Once it's working, you add more components, and then over time you get a complete set of marketing tactics and the appropriate technology to streamline lead gen and help you close more new customers.
Square 2 Marketing – Innovating Marketing And Sales To Match Today's Buyer Behavior!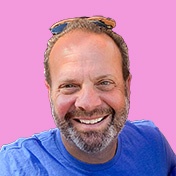 Mike Lieberman, CEO and Chief Revenue Scientist
Mike is the CEO and Chief Revenue Scientist at Square 2. He is passionate about helping people turn their ordinary businesses into businesses people talk about. For more than 25 years, Mike has been working hand-in-hand with CEOs and marketing and sales executives to help them create strategic revenue growth plans, compelling marketing strategies and remarkable sales processes that shorten the sales cycle and increase close rates.