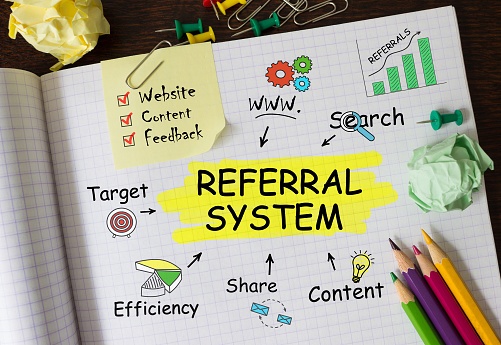 Click-To-Close Sales And Marketing Requires Customer Advocacy To Drive Revenue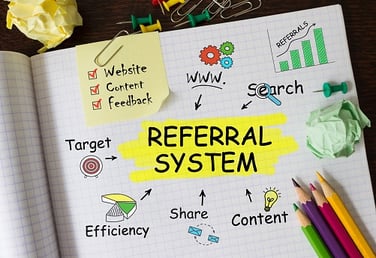 When you look at marketing, you can't skip your customers' role in driving more business for your company. Especially today, when all of our businesses are much more transparent than ever before. If you want to get information on any company, a quick Google search produces reviews, ratings and other experiential information from real clients. Our businesses are 100% transparent.

This means you should embrace the concept of flawless delivery and start including your clients and customers in the marketing process or run the risk of having them torpedo your efforts with weak reviews or lower-than-expected ratings.

In the old days, you took a customer out to lunch and invited a prospect to join. The conversation almost always turned to the help you were providing the customer, and the prospect had a ringside seat to the best type of referral, reference and rating possible. Of course, the deal closed and it closed quickly. But this process is neither scalable nor repeatable.

Today, the marketing team has to drive customer advocacy in a more proactive and scalable way. Here's how to weave advocacy into your inbound marketing program.
Delighting Your Customers Becomes Job One
If you're not providing a remarkable experience to your customers, then that must be your starting point. But if you have a collection of happy clients who are just thrilled to share your story and speak with other people to shower your company with praise, then you have something to talk about.
Making sure your customers are getting true value from your company, are completely satisfied with all aspects of your delivery and are so happy they're willing to do something for you is a major achievement. Not many companies have clients or customers like we're describing here. This should be your first step toward an active advocacy program.
Motivate Them To Participate
Next, people need motivation to participate. Your customers are busy with their own agendas. Helping you isn't going to be on the top of their list, but if you make it worth their while, most are happy to help.
The best way to encourage customers to participate is to reward them and to make them part of a vibrant and active community. It doesn't take much; you might be talking about t-shirts and other promotional product, or $10 gift cards and Amazon rewards points. It's not so much about the reward itself, but rather about the offer of rewarding them when they do something for you.
Gamify The Participation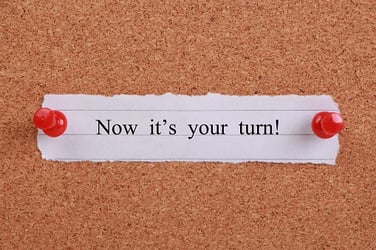 People do what gets measured. If you track their participation, contributions and rewards, people are going to naturally want to succeed and see their name at the top of the leaderboard rather than at the bottom.
Building communities and reward programs while gamifying their participation is a big undertaking. This is where some of the newer technologies and software tools are making it easier for everyone, even smaller companies. These tools include Influitive, CustomerAdvocacy.com, Advocately and others. This collection of software makes rolling out, managing and driving results with customer advocacy programs a reality.
Build Process Around The Participation
But before you can apply software, you need to have your strategy, plan and process down first. Software rarely offers the solution; software just makes delivering it much easier. You need to think through what types of behaviors you want to reward, how much you want to reward them, how often and with what rewards. How much is too much? You should consider that too many rewards might feel a little cheesy and also keep in mind how much time is required.
The last thing you want from your advocacy program is to annoy your best customers. Make sure you think though the time commitments and design a program that doesn't require too much effort on their part. It should be easy, they should enjoy doing it and it should be frequent enough to not be a chore.
Track And Measure
The whole point of this is to drive results: more visits to your website, more leads, more marketing-qualified leads, more sales-qualified leads, and ultimately more new customers and revenue. Any advocacy program needs to be tied back to the KPIs (key performance indicators) that the marketing and sales teams are responsible for delivering month in and month out.
More reviews and ratings are great, but if they don't translate into more leads and more new customers, the program is a failure. Make sure that the data required to track and measure success is available and accessible. Most of these tools have their own dashboards, but you also need the data from the marketing automation and CRM systems. Keep that in mind as you plan your own advocacy programs and deployments.
Having clients help you to market and sell your products or services is genius. In the old days, I had large conferences that put customers and prospects in the same room at the same table. Customers talked about how great it was to work with us and the prospects felt safe, they felt like they were with a successful company and they were many times more likely to buy.

Customer advocacy programs deliver the same feeling in a scalable, repeatable and predictable way. This fits in perfectly with the inbound approach and needs to be part of your 2017 marketing and sales strategy.
Square 2 Marketing – Inbound Results Start With ME!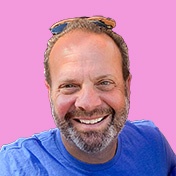 Mike Lieberman, CEO and Chief Revenue Scientist
Mike is the CEO and Chief Revenue Scientist at Square 2. He is passionate about helping people turn their ordinary businesses into businesses people talk about. For more than 25 years, Mike has been working hand-in-hand with CEOs and marketing and sales executives to help them create strategic revenue growth plans, compelling marketing strategies and remarkable sales processes that shorten the sales cycle and increase close rates.