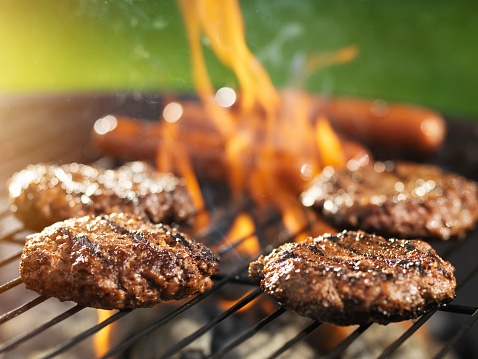 Inbound Marketing Is 100% Quantifiable, And CRO Delivers Leads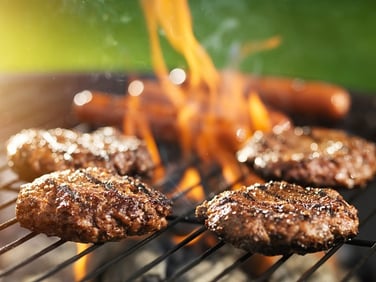 If getting leads for your sales team is your thing – and it should be – then inbound marketing demands a focus on conversion rate optimization (CRO). The bad news: CRO is a specialized skill set. It takes years of experience to know exactly what to do, when to do it and how to do it.
But not to worry: Inbound marketing, when executed properly, comes along with a built-in CRO component that we call the optimize phase of our engagement. During this phase, you want your inbound marketing team to be spending at least 10%-30% of their time (and budget) on improving your lead generation.
The best way to deploy CRO tactics is to consider the six ideas below. Each will give you an immediate lift in conversion rates if you deploy them on your site pages.
Make Only One Change At A Time
The best way to optimize your lead generation effort is to implement a sitewide testing methodology. When you start looking at testing, you uncover a ton of scientific methods, including the number of variables to change during your testing processes. Marketers who don't know anything about testing take a landing page and create a new version with six or seven upgrades. The stats improve, but which of the changes affected the results, and which one affected the results in which way?
As you're learning about inbound and learning how to drive results and leads for your business, it's critical to make sure you change only one variable at a time. Then track the results and see the impact of each of the small changes, individually. Don't worry if the changes don't impact results, or even if they negatively impact results. Learning what doesn't work is even more powerful than knowing what does work.
Swap The Headline And The Subheading
Marketers love to get creative, so they'll often pair a highly creative headline with a down and dirty subheading. Here's an example. Our client has a headline, "Start Your Entrepreneurial Journey," with the subhead, "Open Your Own Business With Fast, Economical Funding." However, if visitors have only 10 seconds to get to know your business, this might not be the optimal way to deliver a message.
Instead, lead with "Open Your Own Business With Fast And Affordable Funding." Did that get your attention? Do you know what this company does? Of course! Then we can come in with something a little fluffier like "Start Your Entrepreneurial Journey."
The reversal is common on a lot of landing pages, home pages and content pages. This one small change can have a major impact on your conversion rates.
Consider Proximity
Marketing involves a lot of human brain physiology. Do you know that feeling you get when you see a long email? You feel overwhelmed and start wondering if you should look at the email later, right? Your brain is an organ, and when it gets tired, it prompts you to give it a break. The "I'll read it later" feeling is the break we're talking about.
The same scenario happens when you get your visitors to your landing page. If your page is too long and complicated, if it's not organized properly, if the design is cluttered with too many options or if the form has too many fields, you run the risk of causing vistors to shut down. Brain shutdown equals lack of conversions. You want the people visiting your landing pages to feel safe, calm and comfortable converting, so apply this type of thinking as you design your pages.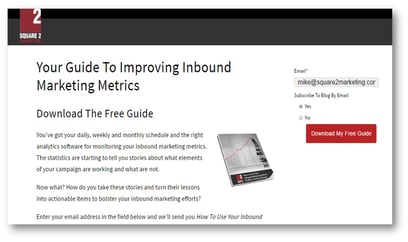 Here's an image from an older landing page on our site. It's an example of how we smashed together the form field, blog opt-in and download button in a way that does not provide enough clarity to help visitors feel comfortable. To lay this out better, we used white space to separate the form and the download button. The redesigned page got almost double the leads. Those are the kind of results you want your inbound marketing to deliver month after month.
Make Your Copy Count
Forty percent of the population describe themselves as readers, not watchers. So while more than half of your visitors want to watch a video or look at an infographic, a significant number of people are reading the copy on your landing page, even if they're only skimming it. Make sure you're diligent in creating short, compelling and emotional copy on your landing pages.
Start with a headline, use a subhead to tell your high-level story in a creative way, lead into a sentence or two to keep the story going and then deliver three to five bullets that quickly let the reader know exactly what value they'll get by downloading your materials.
The longer your copy, the lower the conversion rate. Think about my email example above. The longer the copy, the more likely you'll trigger your visitor's brain to shut down. Keep it short if you want leads.
Make It About Them, Not About You
Another big mistake we see is actually a mistake that runs across a lot of company websites. Your prospects don't care about you. They only care about how you're going to help them. When you write your landing page copy, limit the use of words like us, we, our, I, my and your company name. If you're using words like these, your page is about you.
Instead, make sure your website and pages – especially your landing pages – have words like you, your, clients and customers infused all through the copy. Your client or customer needs to be the hero of the story. By making the story about them and not about you, you feature them as the hero on your pages, and drive conversions.
Use Images On All Landing Pages
As I mentioned, most people are watchers, not readers. They're barely reading what you have on your site and looking at the pictures. So give them a big, bright, rich image of what they'll be getting when they download your materials.
Landing pages with images do 56% better than landing pages without images. People are simply more comfortable giving their personal contact information when they can see what they're getting. They want to be able to assume that what they're getting is going to be valuable and helpful enough to risk sharing their contact info with your company.
Inbound marketing optimization or conversion rate optimization, whichever terminology you like, is an integral part of any inbound marketing effort. Without it you'll never reach your lead generation goals. That's not an opinion, that's a fact. Ongoing optimization has to be something your team is good at, or it should be part of the engagement with your inbound marketing agency.
Square 2 Marketing – Inbound Results Start With ME!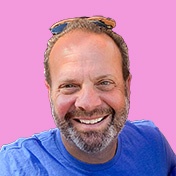 Mike Lieberman, CEO and Chief Revenue Scientist
Mike is the CEO and Chief Revenue Scientist at Square 2. He is passionate about helping people turn their ordinary businesses into businesses people talk about. For more than 25 years, Mike has been working hand-in-hand with CEOs and marketing and sales executives to help them create strategic revenue growth plans, compelling marketing strategies and remarkable sales processes that shorten the sales cycle and increase close rates.