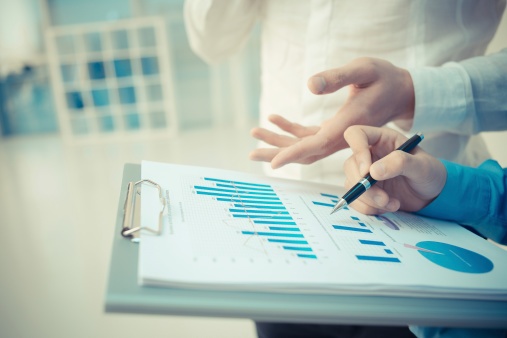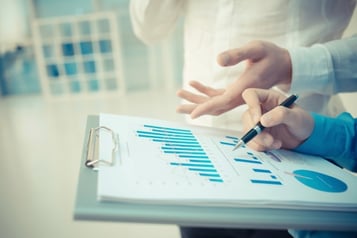 Whether your goal is motivating your visitors to request a consultation, download a free piece of content or just getting them to go through a checkout process, increasing your website's conversion rate is crucial to fine-tuning your inbound marketing strategy and boosting revenue.
Conversion rate optimization (CRO) is the process of analyzing the performance of your website and landing pages, then making changes that cause your visitors to take your desired action. Conducting A/B tests gives you the information necessary to understand what on-page strategies work best for your prospects.
Here are five page elements for you to test to determine the best ways to convert your website visitors into leads and customers.
#1: Call-To-Action (CTA) Buttons
Call-to-action (CTA) buttons are widely considered to be one of the most important page elements when it comes to encouraging website visitors to convert.
CRO expert Neil Patel has been quite vocal in his belief that there are "no one-size-fits-all best practices in conversion rate optimization." But even he admits that making your CTA buttons bigger is almost always a good strategy.
Of course, you still need to test this to make sure big buttons resonate with your prospects. Create two versions of an important landing page, one with the CTA button size you're currently using and one with a CTA button size that's 50% to 75% bigger.
After a pre-set number of users visit each page (at least 100 each), look at your metrics to see which page attracted more conversions. If it's the page with the bigger button, consider enlarging your CTA buttons across your website. This should lead to a higher overall conversion rate.
For more ideas on what aspects of your CTA buttons might be affecting your conversions, check out this comprehensive post from Ott Niggulis at ConversionXL.
#2: On-Page Copy Length
You may have heard that shorter landing pages convert better than long ones. However, this isn't always true. In fact, short landing pages and long landing pages perform about equally well depending on the target prospects.
Some users don't want to read a lot of copy and click away when landing pages are too long. Other users need a lot of information before deciding to convert. The key is to use A/B testing to better understand the copy length your prospects prefer.
#3. Microcopy
The difference between conversion optimization success and failure may lie in the tiniest bits of on-page copy. Microcopy refers to subtle prompts or small language changes in the information that guides your users to convert.
This copy might tell your site visitors that all fields in an entry form are required or may just provide a tiny bit of reassurance on top of a CTA button. While these changes may seem insignificant, they often have a dramatic effect on your conversions.
For more ideas on the microcopy changes you should test on your site, read Tommy Walker's post on ConversionXL.
#4. Page Layout
The layout of your website and landing pages could also have a significant impact on your conversion rate.
For instance, some pages may benefit from having CTA buttons placed on the right margin of the page. However, this could also lead to certain visitors mentally blocking out these buttons, as some users tend to assume buttons on the right side of a page are banner ads and ignore them. Conduct A/B tests to determine where to place your form fields.
The size and spacing of the copy on your page could also impact your conversions. A general user experience best practice is that larger font sizes and more space between lines and paragraphs makes for easier navigation. However, you need to find the right balance for your users by testing.
#5. Headlines
Your page headlines also impact your conversions. The best headlines clearly sum up the content on the page that follows.
Search engine optimization (SEO) strategy dictates that headlines with 50 to 60 characters work best for Google results. But, you also need to make sure your headlines grab readers' attention and lead them to scroll down the page.
A/B testing different headlines should help you find the right strategies for headline lengths and the words that best engage your prospects.
The key to successful conversion optimization is to test different elements until you find the strategies that lead your prospects to convert. Start with the five tactics above to find the right formula for your business.
Start Today Tip – Don't trust your instincts. It's easy for even the most open-minded marketers to assume that their prospects share their website navigation habits. However, even the smallest variations between their habits and yours could lead to huge differences in your conversion results. That's why you need to A/B test every assumption you make about your prospects and the best ways to encourage them to convert.
Square 2 Marketing- Leading The Reality Marketing, Inbound Marketing And Inbound Sales Revolutions!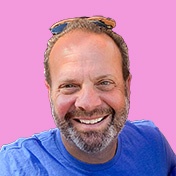 Mike Lieberman, CEO and Chief Revenue Scientist
Mike is the CEO and Chief Revenue Scientist at Square 2. He is passionate about helping people turn their ordinary businesses into businesses people talk about. For more than 25 years, Mike has been working hand-in-hand with CEOs and marketing and sales executives to help them create strategic revenue growth plans, compelling marketing strategies and remarkable sales processes that shorten the sales cycle and increase close rates.