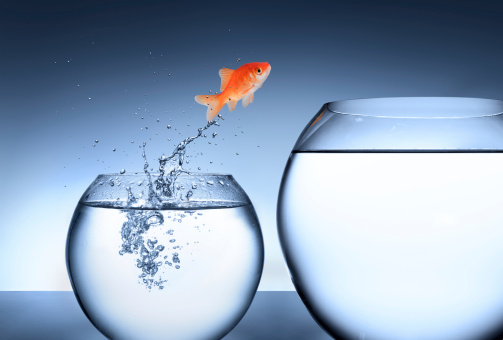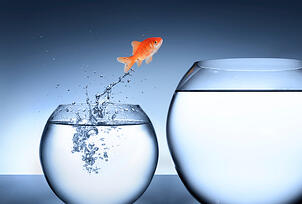 Of course you want your website to get found. But getting ranked is only the first step in a long list of marketing efforts that have to go right if you want to turn your new visitors into leads for your business.
If you struggle to convert them, your inbound marketing program struggles to deliver real results. That's why we've spent so much time creating a conversion optimization protocol that works.
Here are the six aspects you need to think about when executing your inbound marketing program.
Offers for all phases of the sales funnel
One of the major mistakes that most businesses make is having only one offer on their website. And it typically looks like this: "Contact Us" or "Talk With A Sales Rep." Frankly, both are pretty bad, and both are meant for bottom-of-the-funnel prospects. Yet, most of the people visiting your website are in the top of the funnel. These are people who are just starting their own personal buyer journey, and you need offers for them.
Better yet, you should have offers for people at ALL phases of the sales funnel: top, middle and bottom. Make sure these offers are gated, meaning that they require prospects' contact information before you deliver the content. This is how you entice an anonymous visitor into becoming a lead for your business.
Offers mapped to prospect questions
One excellent way to make sure that you have the right offers for each phase of the sales funnel is to create a list of questions that prospects ask during your sales process. I'm sure you know that people ask certain questions when they first call you, which are different from the ones they ask right before they say yes to your pricing and terms. These differences help you create a strategic content marketing plan and make developing educational content much easier.
Creative and remarkable educational content
Today, content marketing is getting more and more competitive. As your key competitors start their own content marketing efforts, it's critical that your content stands out. It should be highly educational. It must teach, not tell. It should be creative, well written and well designed. The better it's written, the better it looks and the more helpful it is, the more it's going to get shared, which is a key objective of both inbound and content marketing.
Take a stand, express an opinion and show your thought leadership in each and every piece of content your company creates. And don't forget to publish your content on other sites. This is a great opportunity to drive more people to your website once they hear your position and appreciate your perspective.
Placement on your website
There are three areas that should have a variety of offers. The first is your home page. This is where people spend most of their time, so it's where you should be promoting and displaying your best and newest offers. Next, the interior pages need to have relevant offers. If you have an industry-specific page, it needs industry-related offers. Make sure each page has offers for the top, middle and bottom of the funnel. Finally, you need a resources section that houses all of your offers. This is where a lot of website visitors go to see what you have and what they might find interesting.
Landing page best practices
We've written a lot of blog articles about the importance of landing pages. These are a critical component of conversion optimization. Even if your content is great, you're not going to get new leads if your landing pages suck. Remember to keep best practices in play when you do landing page creation, management and optimization.
Weekly optimization, testing, tracking and analytics
Finally, conversion optimization takes a commitment to regular rhythms. You need to be looking at sitewide conversion rates as well as those for individual landing pages. Average sitewide conversion rates are around 1%, but you should be looking for 2% or even 3%. Individual landing page conversion rates typically hover around 20%, but you should be shooting for closer to 40%. Don't worry if your Contact Us page has a low conversion rate. A lot of people look at this page for directions, office location and phone numbers with no intention of ever filling out your form.
With this approach to conversion optimization, and a little practice, you should expect to double or even triple the amount of leads you're currently getting from your website.
Start Today Tip – This approach starts with benchmarking. Find out what your sitewide conversion number is, and set a goal to improve it. Then, look at your individual landing pages and do the same thing. If you only have a Contact Us page, you need to start creating additional content-specific landing pages. HubSpot reports that companies with 30 or more landing pages generate seven times more leads than those with fewer than ten. It's time to take a landing page approach to conversion optimization.
Square 2 Marketing – Leading The Reality Marketing And Inbound Marketing Revolution!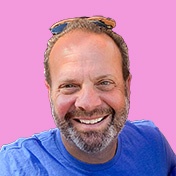 Mike Lieberman, CEO and Chief Revenue Scientist
Mike is the CEO and Chief Revenue Scientist at Square 2. He is passionate about helping people turn their ordinary businesses into businesses people talk about. For more than 25 years, Mike has been working hand-in-hand with CEOs and marketing and sales executives to help them create strategic revenue growth plans, compelling marketing strategies and remarkable sales processes that shorten the sales cycle and increase close rates.