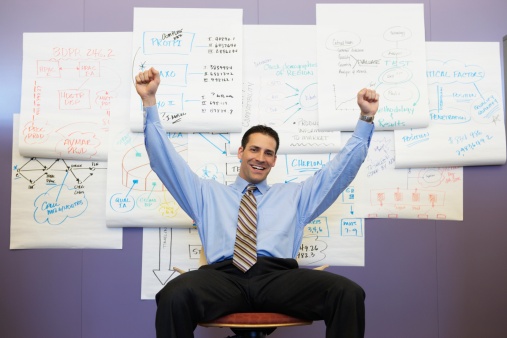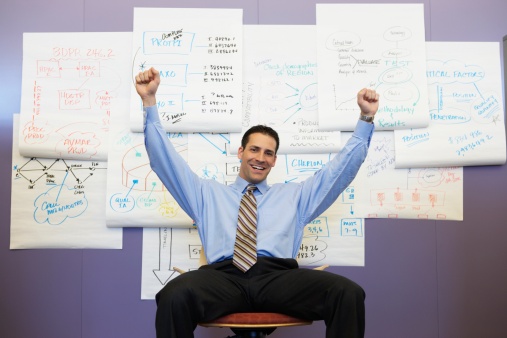 2014 was all about the move to content. You need blog articles, videos, podcasts, whitepapers, e-books, slideshows and infographics to engage your prospects and get them to feel comfortable with your company.
Companies who invested in content saw results: more website visitors and more leads.
2015 is going to be about maximizing efficiency and increasing results from your content marketing effort, as well as optimizing the performance of your content. The only way to do that is by creating a content marketing strategy.
Of course, it's really easy to get distracted and overwhelmed when it comes to inbound marketing planning, content creation and optimization of results. So, here are tips to ensure that your planning goes smoothly and your results are outstanding.
Make Sure You Have Enough Content
The loftier your lead goals, the more content you need. It's that simple. If you're currently getting two or three leads a month from your website and you want 30 to 40 (at least a 10x improvement), you need to consider monthly content creation. This includes blog articles, which should be done at least a few times each week, and at least one piece of long-form content each month, like an e-book, whitepaper or video.
Know That Great Content Generates Great Results
Don't sacrifice quality for quantity. Bad or mediocre content isn't going to perform like amazing, thought-provoking, creative content does. You have to make sure that your content is great. Great content gets shared, helps you get found and generates leads. Consider creative formats, too, like our 2Inbound magazine. The more creative, dynamic and interactive it is, the more leads it's going to attract.
Use An Editorial Calendar
One of the simplest tools to keep you focused on your content effort is an editorial calendar. This maps out every piece of content for a period of time, typically by quarter or year. Once you think out a month's worth of blog articles, or six months of long-form content, the entire effort becomes much easier. The hardest part of content creation is answering the question, "What do we want to write about this month?" An editorial calendar answers that.
Consider The Hub-And-Spoke Approach
If you want a more advanced planning methodology, you might consider the hub-and-spoke system. This is what we do for clients. Simply, we start with a question that prospects typically ask, as well as a set of keywords that go along with it. This forms the foundation for our content strategy and ensures that each item is built with search in mind.
From there, the long-form content becomes the hub. The spokes are made up of blog articles, social media posts, email marketing, outreach to influencers, video vignettes, webinars and other content offers. To learn more about this, click here for another article with more details on this approach.
Make It A Priority By Scheduling It Weekly
If you're doing this for the first time, the effort is really about changing behavior. And the best way to do that is to schedule time. Allocate one to three hours of writing time or an hour to meet with your content team. Once you get in the habit of doing this weekly, you're going to see your content marketing pick up the pace, get the traction you're looking for and achieve the results you need to grow your business.
Get Help If You Can't Keep Up, Can't Create Great Content Or Don't Enjoy Doing It
In the interest of being "no fluff," we have to talk about what might happen if you can't do it or don't like doing it. It's a reality. I've seen companies try to do this on their own and make a mess of it. If you're publishing content that is poorly written, looks unprofessional or has bad grammar, typos and spelling mistakes, you're going to do more to turn people off than to turn them into customers.
If you're not going to do an amazing job at this, find someone who is able to do it right. This means hiring a full-time person or staff or even bringing in an agency to help. You might want to consider freelancers, but honestly, we've seen mixed results from this effort.
Track It, Report On It, Optimize It
One of the benefits of inbound marketing is that you have data on what's working and what's not. You need to set up your content marketing efforts to make sure that you get data on which blog articles are viewed, shared and clicked on. CTA buttons, landing pages and content in general must all have the tracking elements necessary to provide you with performance data on what's generating leads and what's not. Without the back-end data reporting, don't even start a content marketing effort.
This might seem complicated, and to some extent, it is. But, over time, it becomes very routine. And the performance data gives you real-time insight into ways to optimize performance week over week and month over month.
Start Today Tip – You should be thinking right now about what content you need for 2015 and when you need it. If you have lofty goals, you're going to need a lot of content. What are you going to write about? Now is the time to think that through and plan for it. Once you have a plan, the execution becomes 100 times easier. Take some of the planning tips in this article and apply them to your business. Then, keep an eye on the results and make small modifications every single month. You should see results pretty quickly if you follow sound and proven guidelines.
Square 2 Marketing – Leading The Reality Marketing And Inbound Marketing Revolutions!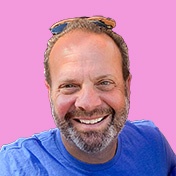 Mike Lieberman, CEO and Chief Revenue Scientist
Mike is the CEO and Chief Revenue Scientist at Square 2. He is passionate about helping people turn their ordinary businesses into businesses people talk about. For more than 25 years, Mike has been working hand-in-hand with CEOs and marketing and sales executives to help them create strategic revenue growth plans, compelling marketing strategies and remarkable sales processes that shorten the sales cycle and increase close rates.