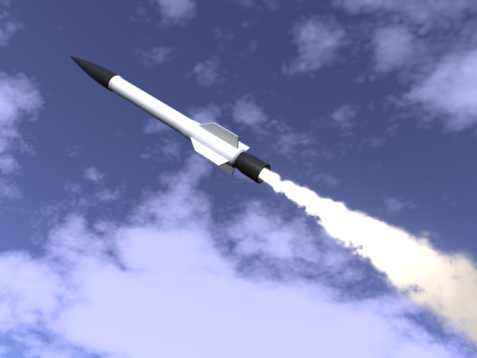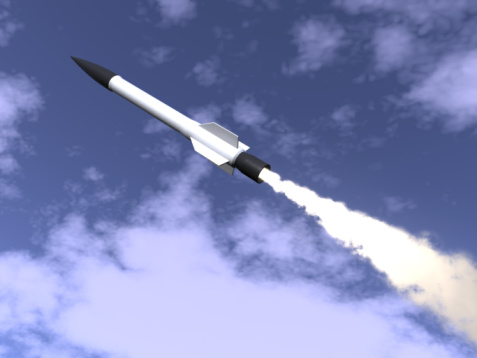 When you boil inbound marketing and content marketing down to their basic elements, two things are clear: You need to blog in order to drive visitors to your website, and you need to create fresh, creative, dynamic content in order to turn those visitors into leads for your sales teams.
But, it actually goes much deeper than that. Why does content fuel your Marketing Machine and your inbound marketing program? Because the way in which your prospects interact with your business is dramatically different from the way they did a few short years ago.
Let's look at the hows and whys behind content marketing and lead generation.
Your prospects don't come to your site just once.
Do you remember when unique visitors vs. returning visitors was something you cared about? This was only two years ago. Today, we don't care how many times your prospects are coming back to your site. In fact, we regularly advise clients that the returning visitor is actually a better prospect than the new visitor.
Think about your own behavior. Do you visit a website once and then never return again? Of course not. If that site provided you with valuable information, you're likely to come back again – and again and again – until you've made your purchase decision. Strong inbound marketers actually create and manage the buyer journey by feeding prospects with content that literally "brings prospects back" to your site UNTIL they make their decision.
You do this by constantly developing compelling, creative and highly educational content. Publish this content on your site – and on other sites where your prospects are trolling for info – and let your "fans" know that new content is now available. Do this well, and you'll end up out-marketing your biggest competitors.
Your prospects are hungry for information.
The Web has empowered us all. Think about your own buyer behavior again. Where do you turn when you have a question – any question? The Web. Right now, prospects interested in your products or services are Googling keywords, keyword phrases and questions that are relevant to your business. You need to be there in those search results.
The way you get into those results is by creating content. Content that gets read, shared and published tells search engines that the page has valuable information (as voted on by the searching community) and needs to be ranked highly. The result is increased visitors to your website. But these aren't just any visitors; they are qualified prospects who requested information just like you've provided on your site.
Take advantage of this hunger by feeding your prospects a regular stream of content so that they come back over and over again, right up to the time they decide to work with your company.
You need to embrace their differences.
Your prospects are people, and people have different wants, needs, personalities, learning styles, buying processes, motivations and desires. The one-size-fits-all approach to content is the kiss of death. You need to consider the personas of ALL your prospects. You need to create these personas as part of your marketing strategy and content-planning work. Once you have the target personas defined, it becomes much easier to create content that's personalized for each one.
If you have six personas, for example, you might need content that's tailored to each of those six. You see how quickly content marketing has the potential to become complicated and expensive, but there's a variety of processes that should be applied to ensure that content is reused in as many places as possible and to limit the expense and complexity of the effort.
The more personalized the content, the more leads you're going to get.
Accept that everyone who isn't ready to buy today isn't a bad lead. There are NO BAD LEADS. When I hear "bad lead," my blood boils. When you define a lead as someone who takes the time to fill out a form on your website and request information, judging the quality of any lead is a monumental mistake.
After all, you know very little about that person other than that he or she liked your content – which, by the way, was designed to attract attention, connect with your prospects and encourage them to take action. Guess what? It worked. They identified themselves to you, and now you're judging them without even talking to them.
Don't make this mistake with your inbound and content marketing efforts. Everyone needs to be treated similarly – as an opportunity. No, they might not want to buy something from you today, but since you're not offering free iPads or free vacations, the chances of them being a great opportunity is very high. Treat them as such. You spent time and money getting them to convert, so don't just toss them in the trash.
There's intelligence hidden in their behavior, and you have access to it.
When you run an ad in a magazine, you don't really know if it resonated with your audience or not. Likely, you won't learn much from the effort. But, when you use content to market your company, you get valuable and insightful intelligence back in real time, which you should be using to improve performance of your program month over month.
Keep track of the content that is getting the most views, the most shares and the most conversions on the landing pages associated with that content. Solidly performing content typically converts at a clip of around 40%, and we've seen some do upwards of 80%. That means 80% of the people who see the content offer click on it and fill out the form, giving you their information. If you have content that's generating conversion rates of 10%, consider redoing it or sun-setting and replacing it with something new.
Creating content simply for content's sake isn't going to move the needle much, especially if you've been creating content for the past year or so. Now, you have to graduate into a content marketing program that's built on a solid strategy and that uses data to impact your strategy month over month.
Start Today Tip – The best use of your time today is looking at your revenue goals, sales analytics and historical performance. Does your content strategy and plan create enough quality content to drive the amount of leads you need to hit or exceed your sales goals? My guess is it probably doesn't. So, either come up with more realistic sales goals and related lead numbers or increase your investment in the content creation required to hit those goals. If you're not planning on publishing something monthly, don't plan on increasing your leads generated by more than 10% to 20% over last year's numbers.
Square 2 Marketing – Leading The Reality Marketing And Inbound Marketing Revolutions!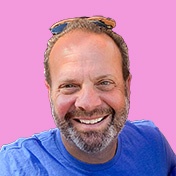 Mike Lieberman, CEO and Chief Revenue Scientist
Mike is the CEO and Chief Revenue Scientist at Square 2. He is passionate about helping people turn their ordinary businesses into businesses people talk about. For more than 25 years, Mike has been working hand-in-hand with CEOs and marketing and sales executives to help them create strategic revenue growth plans, compelling marketing strategies and remarkable sales processes that shorten the sales cycle and increase close rates.