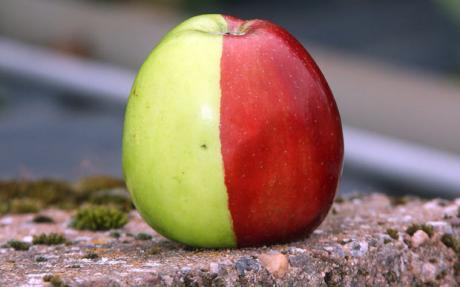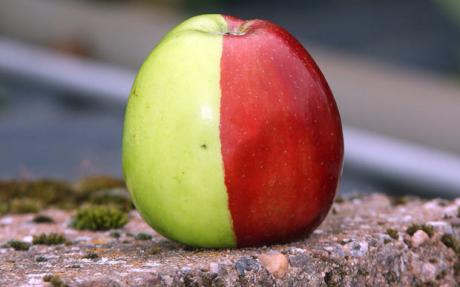 We've been talking about content marketing for most of the month. But did you know that, in order for content marketing to really drive lead gen for your business, you have to do more than just create content and put it on your website?
You also have to consider content publication if you want to fully leverage your investment in content, invite new visitors to your website and grow your revenue.
Creating content isn't hard, and with some thinking, it can be done very efficiently and effectively. The publishing component, however, is much more complex.
When we talk about publishing, it's not publishing in the traditional sense. We're not sending content out to a list of subscribers on a regular basis. I guess you could argue that your blog and email campaign subscribers are being published to. But the context of publication here is more about getting your content into the hands of people who don't know you yet.
Think Like Traditional PR People
If you have any traditional PR experience, you remember a time when you queried the PR database and got a list of publications, editors and writers who looked like good matches for your client's stuff. Then, you crafted a compelling story angle, usually referred to as a pitch, and hit the phones. Your goal was to establish a rapport with the reporter or editor so that he or she would know you, your client and your story. Maybe they didn't need you this month, but there's an opening in an upcoming issue where your story would fit perfectly. Success!
Today, the process is similar, except the targets are not reporters or editors. Now, they're bloggers, site managers, community managers, LinkedIn group moderators, site editors and people with large social media followings. Plus, the outreach is different. It's almost 100% electronic, and it usually starts with you following them on Twitter, commenting on their tweets and then reaching out for something unrelated to your agenda but directly related to theirs.
Eventually, you get connected. You're able to have a dialogue about your content and how it might be helpful to their audience. There are a number of tactics we employ to engage the audience owners, but they're usually just as time-consuming as the old PR efforts were. Regardless, once the connection is made, the results are impressive.
Plan It Strategically
Since it takes so much effort to make the connections, handle the outreach, cultivate the relationships, share the content and get on their schedule, content strategy and planning are critical to success. You want to plan it in advance, focusing on the content that maps directly to your other inbound marketing campaigns, keywords and strategic messaging.
Create calendars in conjunction with your editorial calendar so you're able to match your target outlet's calendars. This helps to know whom to talk with and when. You might be doing outreach months ahead of time, so keeping all of this organized is critical.
Plus, making this strategic means you're able to integrate all of the other inbound pieces, like blog articles, new content on your site, email marketing, social media and search engine optimization. Don't make the mistake of thinking that this effort doesn't have anything to do with the other tactics. If you want inbound to work as advertised, connecting all the tactics is mandatory.
Use Tools To Target The Right People
This is a bit of a numbers game. You have to reach out to 10 people to get one to play. So, if you're reaching out to 100, you're going to have a better chance than if you reach out to only five. There's a variety of tools, like BuzzSumo, Little Bird, Keyhole, Traackr and more. Here's a link to an article on how to use these tools. They make the identification, prioritization and outreach easier. This means you can target and talk to more people, giving you a better chance of driving the referral traffic you need to hit your goals.
Run Different Experiments
Sometimes, the perfect publication opportunity drives little or no new visitors, so you have to make sure you're running a number of campaigns or experiments at the same time. Try to control the variables so you get to see the real differences. For instance, if you send two different pieces of content to two different publishers, you won't know if the success or failure was attributed to the publisher or the content. This is important.
Make sure that everything you do has dedicated tracking with unique landing pages or unique tracking code. This is the only way your data will be accurate enough to know whether to continue working with that publisher, double down and give them more stuff or stop spending time there and move onto a new opportunity. Ultimately, this is how you continue to optimize the results from inbound over time.
Create Your Own Publications
There is another option, and that's to create your own publications and build your own audiences. That's what we've done with 2Inbound, the magazine that has everything you've ever wanted to know about inbound marketing and inbound sales. We're building our own audience, and people are coming to us with their content suggestions. This differentiates us, brings us opportunities and helps us drive visitors and leads for our company.
While it might be more advanced than just shopping your own content, it has the potential for a much bigger payoff.
This added publication component gives your website visitor numbers a major lift. Not every single connection is going to drive tons of new visitors, but if you're reaching out to enough of the right people and they're engaging with you productively, you should be able to contribute up to 20% of the visitors from this tactic alone.
Start Today Tip – The best first step is to start with strategy, planning and research. Whom do you want to connect with? What numbers do they bring with them in terms of audience, domain authority and social reach? Make sure they're already talking about or have recently commented on what you have to share. Their agenda has to match your agenda. Most of these people are hungry for new content, but they have to trust that your content is right for their audiences. Once you've established that connection, the rest should be easy.
Square 2 Marketing – Leading The Reality Marketing And Inbound Marketing Revolutions!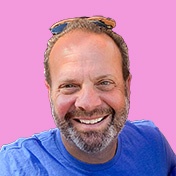 Mike Lieberman, CEO and Chief Revenue Scientist
Mike is the CEO and Chief Revenue Scientist at Square 2. He is passionate about helping people turn their ordinary businesses into businesses people talk about. For more than 25 years, Mike has been working hand-in-hand with CEOs and marketing and sales executives to help them create strategic revenue growth plans, compelling marketing strategies and remarkable sales processes that shorten the sales cycle and increase close rates.