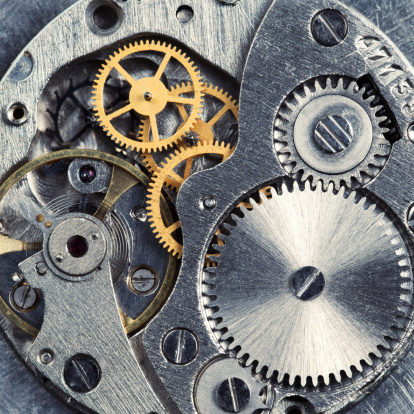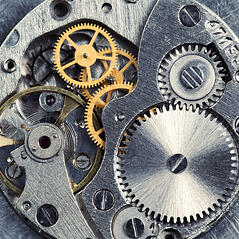 You know you have to create compelling, creative and highly educational content to fuel your content marketing effort, but you might not know exactly how content actually works to generate leads for your business. How could you? Most people don't.
Content marketing and inbound marketing are so new, and so few people actually practice them in a way that produces real results, real leads and real revenue growth. That is why understanding the mechanicals is very important.
Here's how content marketing works to generate leads for your business.
Content Drives Organic Visitors
If you're creating amazing content and you're being strategic in your approach, content marketing does impact the number of organic visitors to your website. In a related development, it also helps you rank higher on Google, Yahoo and Bing. These search engines are looking for highly relevant, highly shared, highly viewed content, and if you create it, visitors will come to your site.
Content Drives Referral Site Visitors
If you're working with industry leads as you create this content, they'll want to share the fact that their comments, opinions and ideas are on your site. If you've selected these influencers properly, they are going to drive a significant number of new and highly qualified visitors to your website.
Content Gets Shared, Which Drives More Visitors
If you create remarkable content, it's going to get shared and mentioned on social media, driving even more visitors to your website. If you do a good job of showing these visitors that there is an opportunity to learn about your industry, they should want to follow and connect with your business, too. This further builds your reach metrics, and when you publish new content, your entire network gets notified.
Content Turns Visitors Into Leads
So, these first few items talk about using content to drive new visitors to your website, but this article is about generating leads. You can't generate leads if you don't have robust visitor numbers to your site. We've done inbound marketing math before. Leads usually represent about 1% of total website traffic. If you currently get 200 visitors a month, you should only be getting one or two leads a month. But if you had 10,000 visitors to your site, you'd be looking at 100 leads a month – a major improvement and very attainable.
However, new visitors are ONLY HALF of the story. The other half is using content on your website to turn visitors into leads. You need to keep adding new, fresh and compelling educational content to your site month over month. The more content, the more leads. Just consider our example in the above paragraph. If you start with a 1% conversion rate and move that to a 2% conversion rate, the same number of visitors still allows you to double the lead flow from 100 leads a month to 200 leads a month – again, a major improvement and very attainable.
Finally, you have to consider your website. This is the first experience your prospects are going to have with your company. If it's all about you and not about them, they are going to hit the back button. If the site doesn't work properly, is hard to navigate or doesn't quickly show them how you are going to help them, they are going to hit the back button. If the site doesn't emotionally connect with them in the first 10 seconds, there is a very high likelihood of them hitting the back button. So you've done all of that work with content to get them to your site – just to lose them in a matter of moments.
Make sure your website quickly tells a very compelling and emotional story that draws your prospects in and shows them that there is even more content on the inside pages – content that is designed to help them make a safe purchase decision when and if they get to that point.
Content Nurtures Leads Into Sales Opportunities
Not everyone who converts on your site is going to be ready to sign paperwork on the first day. In fact, most won't even be close. Typically, only 10% of the total leads are active sales opportunities at the time of conversion. What you do with the other 90% will make or break your inbound marketing effort. You'd be surprised how many businesses literally ignore these people, thinking they aren't qualified, they're bad leads or they're not worth the time to nurture. This is a monumental mistake.
People who download content from your site are leads. No one is downloading something educational just for fun. They might be a competitor, a vendor or a potential employee, but most of the time, they are a legitimate lead. Now, you have to nurture that lead. These people need to be nurtured with even more content. Monthly emails, specific lead-nurturing emails, blog articles and other content types do a great job of moving prospects through the sales funnel from awareness to consideration and into decision. This has to be done strategically, but it is typically highly efficient and very effective.
People don't make purchase decisions unless their pain is acute, but they download stuff all the time while thinking about their pain, researching options or looking for information. Nurture them properly, and when their pain becomes acute, they aren't going to start a search, but rather give you a call or send you an email telling you they're ready to talk. Don't take a short-sighted approach to leads.
Content Helps Turn Sales Opportunities Into Clients Or Customers
Once they enter the sales process, content has to continue to play a pivotal role in nurturing them along in their buying journey. If sales puts on the hard sell, your prospects – those you worked hard to get into your company – might just head for the hills.
Don't send any emails unless there is a piece of educational content included. Make sure that you keep educating them with related materials from respected sources outside of your company. Send them your latest case studies or even performance results from your work with other companies like them. Finally, consider a reference reel of video testimonials. Send this to them proactively before they ask for references.
If you use content at all phases of the prospect's buyer journey, if you deliver content in context to the challenges facing your prospects and if you use content to help your prospects feel safe about hiring your company or purchasing your company's products, you're sure to hit and even exceed your revenue projections for many years to come.
Start Today Tip – My best advice for you today is to realize that this is a complex process you're starting, so don't treat it lightly. Spend the right amount of time, up front, working on the content marketing strategy. Map out everything you need to do for the next three months. Consider every blog article, every lead-nurturing email, every website upgrade, the keywords you want to be ranked for and the content you need in order to make an impact with those keywords. Once you have this all thought out and planned, implementation becomes much easier. To help, try the hub-and-spoke system discussed here.
To see how many leads you need for your revenue goals, click the Lead Calculator button below.
Square 2 Marketing – Leading The Reality Marketing And Inbound Marketing Revolution!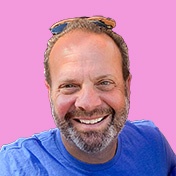 Mike Lieberman, CEO and Chief Revenue Scientist
Mike is the CEO and Chief Revenue Scientist at Square 2. He is passionate about helping people turn their ordinary businesses into businesses people talk about. For more than 25 years, Mike has been working hand-in-hand with CEOs and marketing and sales executives to help them create strategic revenue growth plans, compelling marketing strategies and remarkable sales processes that shorten the sales cycle and increase close rates.