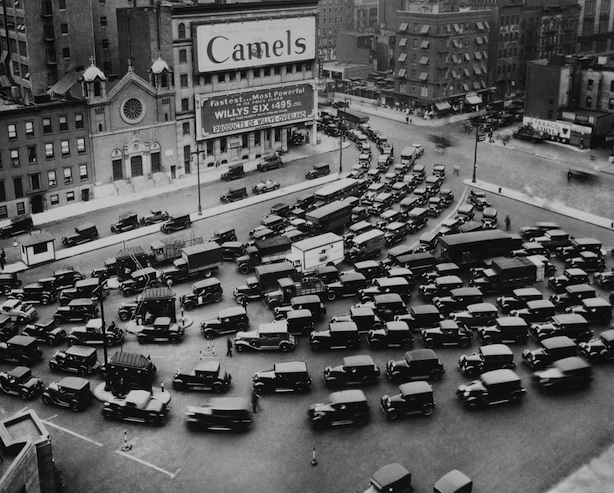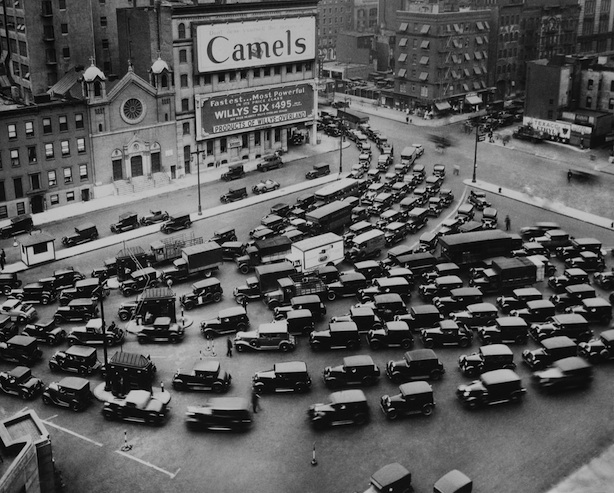 Today, most of the content fueling the growth of content marketing is written. However, you can't deny the facts:
Approximately 65% of the population comprises visual learners. (Mind Tools, 1998)
The brain processes visual information 60,000 times faster than text. (3M Corporate, 2001)
90% of the information that comes to the brain is visual. (Hyerle, 2000)
This means that, over time, we need to transition to a mix of content that not only includes some written stuff, but also features more video marketing content.
This video content may be in the form of testimonials, success stories, interviews, how-tos and video blogs. It could even be more creative video ideas, like a series that walks prospects through a more dramatic and immersive experience.
To look at this productively, let's consider a spectrum of video offers for the top, middle and bottom of the funnel. Remember, the key is providing education in the form of No-Risk, Low-Risk and Direct Business Offers that match an individual's personal buyer journey.
No-Risk Offers For Prospects At The Top Of The Funnel: Awareness Stage
What you need to know about your prospects at this stage is which questions they're asking. This is how you know what content to create. Traditionally, prospects in the awareness stage are looking for high-level information about your industry. They want to know about the benefits that solutions like yours provide to companies like theirs.
A strong video idea for this type of prospect is a video blog. Prepare short snippets of around 60 to 90 seconds that quickly deliver a thought-provoking, thought-leadership or valuable insight designed to help them do their jobs better, faster or more productively.
Another option is a video whitepaper, which bundles four or five of these smaller snippets into a longer video (no more than three or four minutes) to tell a more comprehensive story to your prospects. Perhaps it answers a couple of the most common awareness questions.
Low-Risk Offers For Prospects At The Middle Of The Funnel: Consideration Stage
People in the middle of the funnel are looking for reasons to select your solution over those of your competitors. At this stage, it's important to make sure that whatever makes you remarkable or different shows up – often and in a dramatic way. Video plays a very important role at this stage.
One of the best video ideas for this stage is what we call the "why" video. This is a brief video of three to four minutes that tells the story of your company's "why." Why did you start the business? Why do you continue to be passionate about it?
To illustrate this better, here's a look at one of our clients, Arbill, which distributes safety products (goggles, hard hats, gloves and boots). This company has a very powerful "why," and it's not to sell you more safety products, like all of the competition. Their "why" is to ensure that all of their clients' employees go home safely every night. You should be able to see the difference in messaging and emotional connection that makes this "why" so powerful. Who would you rather buy from: this company or one that simply wants to sell you stuff?
The video content that goes along with a powerful "why" can be very effective at getting people to start separating your business from your competitors during the consideration stage.
Direct Business Offers For Prospects At The Bottom Of The Funnel: Decision Stage
Once your prospects have decided on you or are close to deciding on you, they might still need to have some additional questions answered. These are typically questions like: What's it like to work with you? Whom on your team would I be working with? This is where video content like Reference Reels are very powerful. Think about having a handful of client testimonials recorded and available for distribution to prospects late in the sales process. Doing this also means you won't have to keep bothering your best clients for references. Create the video story once, and then sit back and relax.
Another option at this stage in the buyer journey is individual team member videos. This allows your prospects to get to know your team in a scalable and easy-to-manage way. You're showing prospective clients: Here is the team you're going to work with. They view the videos, and they're ready to go.
It's easy to see how video becomes a critical element in the inbound marketing effort. But, it does take some creativity, some production and some thinking on how and when to apply video content to your own content marketing strategy. When video is done correctly, sales close more quickly, typically for more money and with less objections. This is primarily because you've proactively addressed prospects' questions with entertaining, creative and interactive content. Job well done!
Start Today Tip – Once you have the questions identified, getting the answers recorded is an exercise that must be planned out. You need to create a script or at least provide the questions to your participants in advance. Make sure that your keywords are part of the question and the answer. Google is looking at audio tracks, and if your keywords are present, you're going to rank more quickly. Don't forget to use your videos as lead-generation tools: Include a dedicated landing page and promote another educational-content offer in every single video you produce and publish. This will ensure that your video is driving leads.
Square 2 Marketing – Leading The Reality Marketing And Inbound Marketing Revolutions!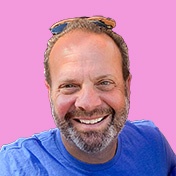 Mike Lieberman, CEO and Chief Revenue Scientist
Mike is the CEO and Chief Revenue Scientist at Square 2. He is passionate about helping people turn their ordinary businesses into businesses people talk about. For more than 25 years, Mike has been working hand-in-hand with CEOs and marketing and sales executives to help them create strategic revenue growth plans, compelling marketing strategies and remarkable sales processes that shorten the sales cycle and increase close rates.