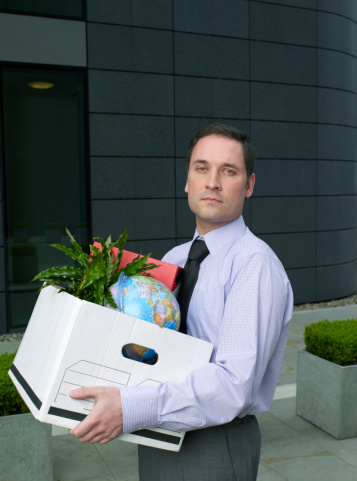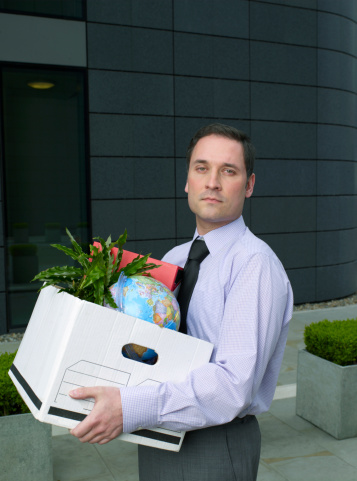 The other day, I downloaded the new Ask Google app for my iPhone.
Honestly, it was more of a test than anything else. But, I do like hitting up the Internet when I have really important questions like, "Can too much water poison you?" or "How old is Carson Palmer" or "Why do your muscles get sore after a workout?"
Typically, I just type these questions into a browser and get the answers. Like most of you, though, I'm intrigued with the concept of asking my phone a question and getting the answer. While Siri has failed to delight, I wanted to see if Google was doing it any better.
Surprisingly enough, the app returned super fast results that were remarkably accurate and helpful. This got me thinking: Won't search be 100% questions one day? And how, as marketers, do we get ready for that?
Accept the inevitable and recognize the signals
Google and the other search engines are already starting to train us, the marketing community, to create content with context in mind. They've already started limiting the amount of keyword data we have so that we move away from keywords and towards questions. Over time, we are going to know less about the keywords people are using and more about the questions people are asking.
Get ready for contextual search
The best way to get ready for this tectonic shift is to start now: Understand all of the questions your prospects are asking during all phases of their buyer journey. What questions do they ask during their awareness stage? What questions do they ask during their consideration stage? What questions do they ask during their decision stage?
Understanding these questions helps you create the right educational content, develop and manage your content marketing strategy and prepare for contextual search.
Connect context and questions to keywords
The best inbound marketing professionals are using the tools that exist today (and those that will exist tomorrow) to optimize the performance of their programs. This means that you need to link questions to keywords in order to get found for keywords today.
This linking actually creates a solid foundation for your SEO strategy. With an understanding of your persona's challenges, you're able to connect those questions to keywords and content that answer them. The result is a highly optimized user experience on your website and at each turn in your prospect's journey through your sales process.
Track, test and measure results
You should be looking at the performance of your search engine marketing effort weekly, monthly and over time. It's important to look at longer time periods so you have a perspective on your performance. A week-to-week view doesn't always show you the trends you need to make solid decisions going forward.
The number you want to focus on is your total visitors from organic sources. Just look at total visitors, and don't worry about unique or new versus returning. Why? I'll ask you: Does it really matter whether someone is coming back 10 times or just arriving on your site for the first time? I could argue that the person coming back 10 times is even more qualified and an even better opportunity than the new person showing up for the first time.
Our behavior on websites has changed so dramatically that the best sites are the ones we bookmark, download as links from our device and visit time and time again because we always learn something new. This is the type of site you want, and once you get there, you don't have to worry about new or returning visitors. Each visitor offers you the opportunity to turn him or her into a lead.
Once you start looking at those numbers, you're likely to see them go up month over month. Nice job. Then, you want to begin looking at the content that is converting. This tells you how good of a job you're doing at answering your prospects' questions. If you have good conversion rates for content that deals with people in the awareness stage, but poor conversion rates for content in the decision phase, you know where to focus your attention.
This is a highly effective approach to your search engine optimization and your ongoing inbound marketing optimization. Once you get good at this, you'll see your leads increasing at an even faster rate.
Start Today Tip – It all starts with strategy and questions. Your best course of action is to inventory all of the questions from sales people, team members, customer service reps and internal teams. Then, map those questions to the buyer journey, like we recommended above. Next, start thinking about what keywords relate directly to those questions. Apply your content planning efforts to creating highly creative, educational content that answers the questions. You don't need to do this all at once, so just start at the top and work your way down. Remember, you have the most prospects at the top of the funnel.
Square 2 Marketing – Leading The Reality Marketing And Inbound Marketing Revolutions!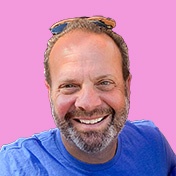 Mike Lieberman, CEO and Chief Revenue Scientist
Mike is the CEO and Chief Revenue Scientist at Square 2. He is passionate about helping people turn their ordinary businesses into businesses people talk about. For more than 25 years, Mike has been working hand-in-hand with CEOs and marketing and sales executives to help them create strategic revenue growth plans, compelling marketing strategies and remarkable sales processes that shorten the sales cycle and increase close rates.