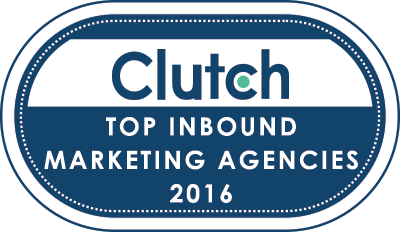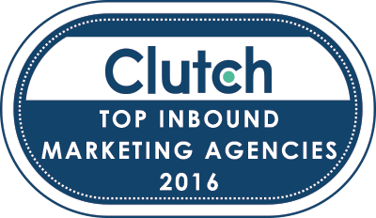 Clutch, a B2B research firm based in Washington, D.C., published a report this week that recognized Square 2 Marketing as a leading inbound marketing agency, based on the agency's proven ability to meet its clients' expectations as well as its inbound marketing focus and expertise.
The full research and reviews published by Clutch reveal the results of the organization's updated research on the leading inbound marketing agencies.
"Each agency has demonstrated a strong ability to provide results for their clients through comprehensive inbound marketing campaigns," stated Jeff Westling, analyst at Clutch. "The ability of a company to not only bring in a high volume of prospective clients but also a high percentage that convert into customers is crucial to a company's continued success."
"We're proud to be recognized as a leader in the inbound marketing community and for our dedication to getting clients results," said Mike Lieberman, president and chief inbound scientist at Square 2 Marketing.
Analysts at Clutch considered many factors in their evaluation of the leading inbound marketing agencies, including client reviews and feedback, industry experience and recognition, market presence and inbound marketing focus.
Inbound marketing is an approach to marketing that focuses on attracting and nurturing prospects through a strategic and conversion-centric website as well as content marketing and other digital marketing initiatives. Inbound marketing ties together a cohesive marketing strategy to optimize a brand's presence online.
The full Clutch research and reviews can be found at:
Learn how to crack the code to inbound marketing and start getting better marketing results for your business today.