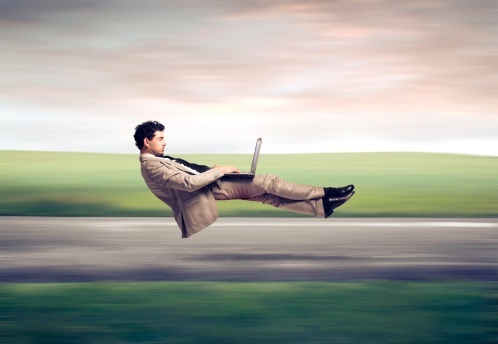 The Better You Get At Inbound, The Faster You Can Perform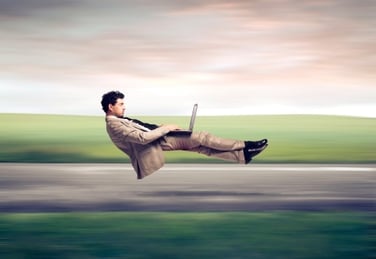 For years I've been writing and talking about how patient you have to be, how long it takes, how challenging it is, how complex inbound is and why the leads come slowly over time. While I still believe that, we've also found that our effort to innovate the delivery of actual inbound marketing results reveals that in certain circumstances it's possible to get leads in a much faster and much shorter time frame.
Why is this so interesting? With so many inbound marketing agencies, a lot of people are telling businesses a lot of stories about inbound. You'll find many proposed solutions in several different formats and configurations. There are even more agencies offering unsustainable and massive amounts of work for very little money. This is making it difficult for business owners and CEOs to make a decision about how to get an inbound marketing program for their companies.
Quite frankly, there's a big gap between the few agencies that know what they're doing and everyone else. The only way to truly find out if your agency is the real deal is to put it to the test. If lead generation is important to you (and it should be) then you should challenge your agency to produce results in an expedited time frame. If your agency can get you leads in a week, think about what it might be able to do over six months.
Here are some challenges you might want to consider using to determine the authenticity of your inbound marketing agency.
Inbound Marketing Leads In One Week
If you have a reasonable amount of visitors to your website every week, have at least one piece of educational content and make some modest programmatic adjustments, you can get leads in one week. Some heavy lifting would be required to get ready for the week, but we'd do that on Monday and be producing leads Tuesday through Friday.
Here's more good news: the leads don't stop just because the week of the program is over. You'll get the benefit of this new lead-generating website enhancement for the rest of the month and well beyond. Hopefully, this type of experience would help you see how inbound works and the significant impact it makes on your business.
Double The Website Traffic In 30 Days
For companies with decent conversions but not enough visitors and a budget for pay per click, we can make moves to double website traffic in 30 days. This would include AdWords, social media PPC, influencer outreach, guest blogging and other off-site search engine optimization tactics.
Similar to the situation above, once the 30 days is over, some of the traffic numbers might decline, but the backlinks, the pay-per-click campaigns and a few of the other tactics can be maintained to keep the number of visitors moving up and to the right. A better option would be to continue optimizing and enhancing the program to add even more visitors to your site.
Improve My Close Rate Right Now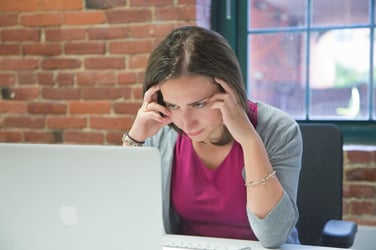 For companies with plenty of leads but not enough new customer wins, tactics can be implemented on the sales side of the buyer journey that immediately improve client close rates. This might include looking at your proposals or your presentations. In many cases, companies bury the lead, spending the entire time talking about themselves instead of what they're going to do for their prospects. Subtle changes to the order of the information presented can improve your close rate.
Sales process adjustments can also impact close rates. Making sure that prospects are given the opportunity to tell you what they're feeling and how likely they are to do business with you should be a requirement for moving forward at various stages in your sales process.
Double My Conversion Rate In 48 Hours
A lot of companies have healthy visitor numbers but low conversion rates (sometimes in the .2% to .4% range). Typical site-wide conversion rates should be around 1% to 3%, and some of our clients have site-wide conversion rates over 8%. With a couple of minor adjustments to your website, doubling your underperforming conversion rate is a distinct possibility. This would, in essence, double the amount of leads your website is producing in just two days.
Most of the time this includes upgrading landing pages and filling out offers for all stages of the buyer journey. This might also include moving offers to different pages, reshuffling content on your existing pages to tell a more compelling story and limiting the number of fields in your forms. All of this is doable in a short time frame, if you know what you're doing.
Get Me On The First Page Of Google In 21 Days
If getting on the first page of Google is your measure of success (it probably shouldn't be as ranking on page one does nothing to drive leads; you still need the click and the conversion on your site to impact results), we can do that too. This is by far the trickiest of the accelerated proof of concepts for inbound marketing because Google is in charge of the rankings, but we've done it before for clients.
If you select the correct keyword or keyword phrase, or answer the right question, one properly written blog article with the required signals to Google can end up on the first page. The result is a ton of new visitors to your website. No promises on this one, but in the right situation it's definitely attainable.
I want to preface these agency challenges by noting that in certain conditions the challenges simply don't apply. If you have a new website with zero traffic, then generating any leads is going to be challenging. As you consider these challenges, keep a realistic perspective in mind. There are going to be elements of these changes that a good agency will require. Yes, they will be mandatory. If you don't agree or don't deliver, the results will likely not follow.
However, if you have 1,000 visitors to your site in a single month, generating leads in a week is very doable. If you have the right technical setup for your website, doubling your visitor traffic in 30 days is very reasonable. If you have a sales process, improving the close rate and shortening the sales cycle can be accomplished in very short time frames.
Business moves at the speed of light these days, and your inbound marketing should be moving at that clip too. Make sure you're hiring an inbound marketing agency that knows how to move the needle and move it quickly. Use these tests to separate the superstar teams from the subpar teams.
Square 2 Marketing – Inbound Results Start With ME!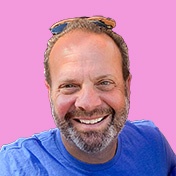 Mike Lieberman, CEO and Chief Revenue Scientist
Mike is the CEO and Chief Revenue Scientist at Square 2. He is passionate about helping people turn their ordinary businesses into businesses people talk about. For more than 25 years, Mike has been working hand-in-hand with CEOs and marketing and sales executives to help them create strategic revenue growth plans, compelling marketing strategies and remarkable sales processes that shorten the sales cycle and increase close rates.